How to Cancel Your Hotel Reservation Without a Fee
Canceling a hotel reservation often comes with a fee, and sometimes you have to pay for the entire hotel stay anyway. It's frustrating, annoying, and just not worth it. Things may come up in life that makes you unable to attend your vacation, so how can you
DoNotPay can help you cancel your hotel reservation without paying any fees by negotiating directly with the hotel staff for you to get those fees waived for the vacation you can't take.
Why Do Hotels Make You Pay a Cancellation Fee?
Hotels charge  to try and make up for lost revenue due to a cancellation, but people can't always help the situations that come up. You may even be charged the full price of your stay, which especially isn't fair if your cancellation was due to a type of emergency you couldn't avoid. 
While it's understandable that hotels would want to make up for lost revenue, in reality, it's money that's easily made up through other bookings.
Can I Refuse to Pay a Cancellation Fee?
You cannot legally refuse to pay a cancellation fee. Businesses are allowed to charge a cancellation fee equal to the amount of revenue lost. You may be able to negotiate with the hotel if you have extenuating circumstances, but they don't have to grant your request for a waiver. 
Because of this, it can be stressful to even attempt getting a cancellation fee waived, but it can be done.
How to Get a Cancellation Fee Waived on Your Own
Although getting a hotel to waive your cancellation fee can be difficult, you just might be able to do it if you're polite enough or have good reasoning.
To get a hotel cancellation fee waived:
Call the hotel where you made the initial booking
Explain your reason for canceling
If the person on the other end of the phone doesn't have the authorization to waive the cancellation fee, ask to speak to a manager
Ask if you can rebook your stay to avoid the cancellation fee if they won't just waive it
If none of the above works, try to negotiate to lower the fee
The above may not always work with every hotel, but it's worth trying. Don't fret if the hotel refuses to waive the fee for you, there is another option you have if nothing else works.
Tips for Avoiding a Cancellation Fee
Most hotels have a policy regarding cancellation fees for a booking. Some will let you cancel up to 24 hours in advance with no fee being charged to your account, while others are stricter on the matter. However, some travel sites enable you to avoid cancellation fees altogether, depending on the hotel you book.
Travel sites often have contracts with hotels, sometimes offering a lower price if you book through the website, or waiving certain fees you would've had to pay if you booked through the hotel's website. This is likely the easiest way to avoid a cancellation fee, but it doesn't work every time. They often require 24-hour notice.
Get Your Cancellation Fee Waived Easily With the Help of DoNotPay
DoNotPay should be your go-to when it comes to getting hotel fees waived. They'll do most of the work for you and contact the hotel on your behalf, whether you're currently staying there or trying to get a refund for a specific charge.
If you want to waive your cancellation fee but don't know where to start, DoNotPay has you covered in 4 easy steps:
1. Go to the Hotel Bill Negotiations product on DoNotPay.
2. Answer a few questions about your hotel bill, which charges you want to have refunded, and the details of your reservation.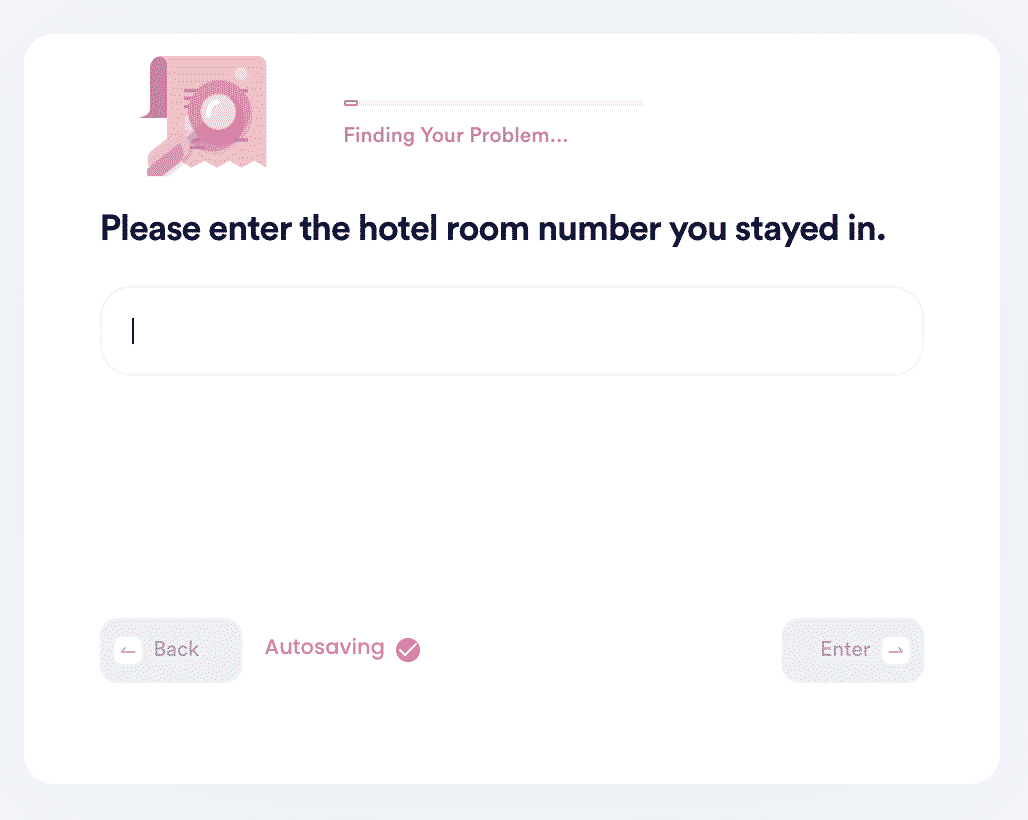 3. Tell us whether this is for a past reservation or you're still at the hotel (this helps us decide whether negotiation or chargeback is a better option for your case).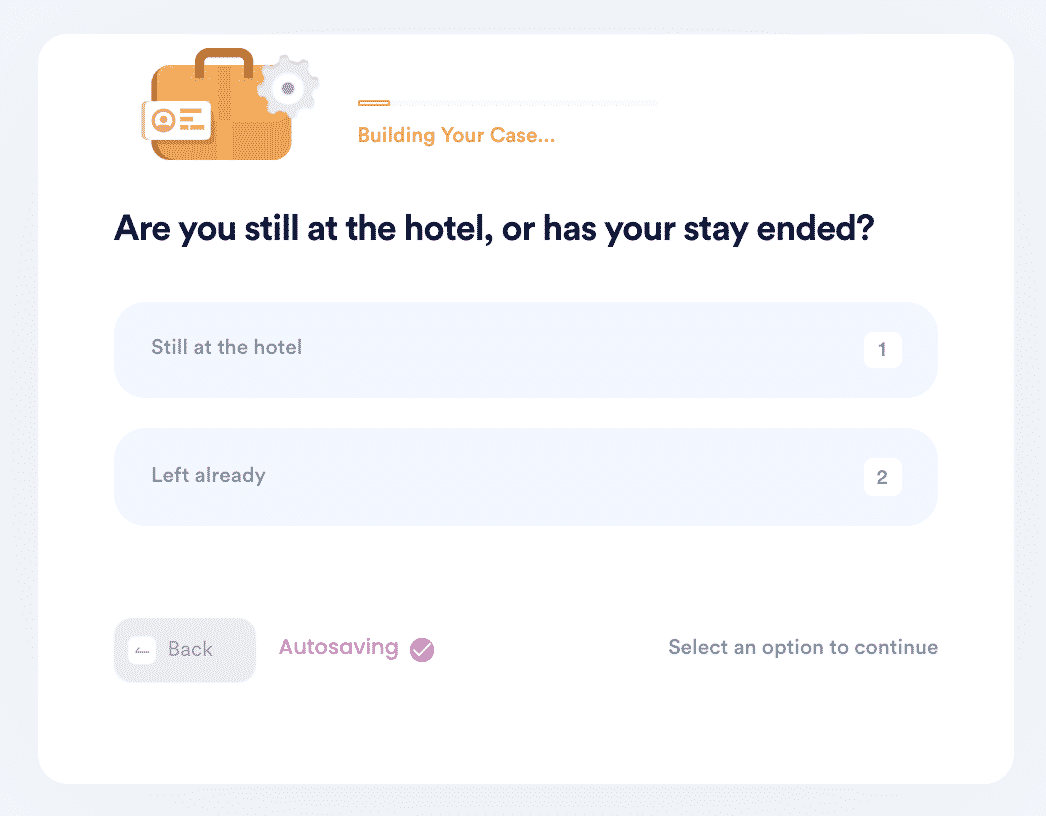 4. Choose whether you want us to contact the front desk or general manager (if you've already tried contacting the front desk already).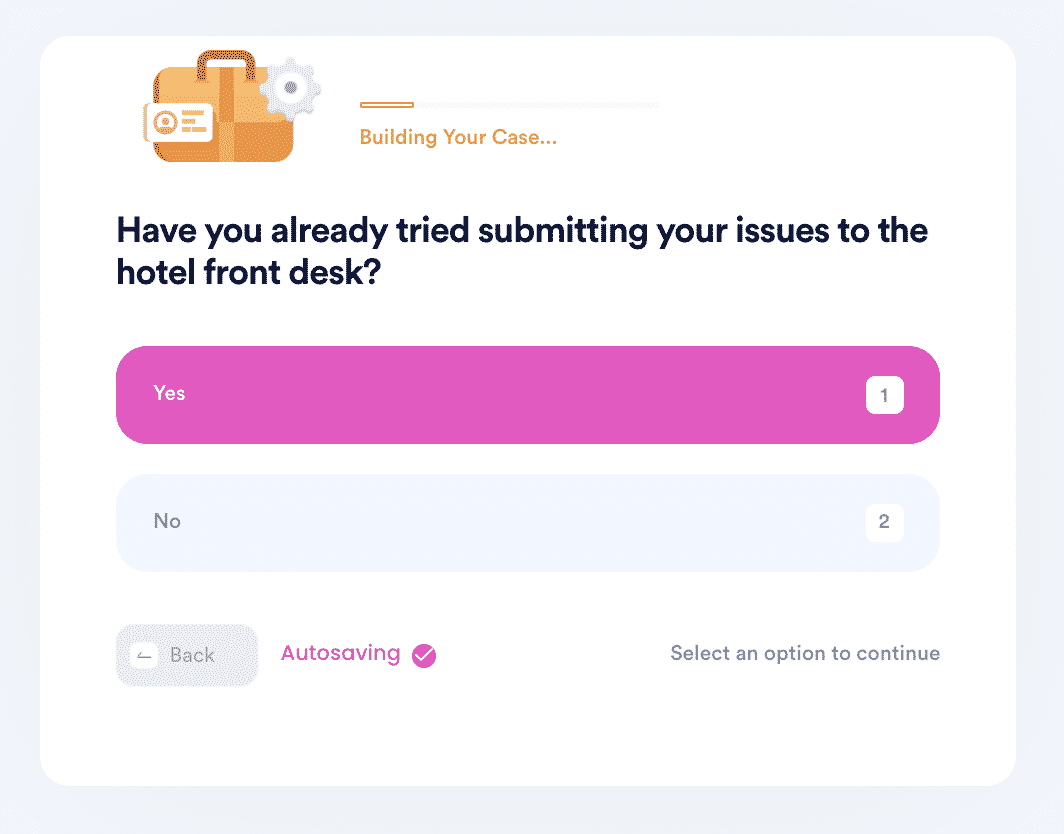 And that's it! DoNotPay will do all they can to get your cancellation fee waived or refunded to your account.
Why Use DoNotPay to Get Your Cancellation Fee Waived
DoNotPay is the easiest way to get your hotel bill lowered. There's no contacting the hotel and having to deal with uncooperative staff on your part, and you'll most likely get the cancellation fee waived in the end.
DoNotPay is:
Fast - You don't have to spend hours on hold with the hotel
Easy - You don't have to negotiate with staff members or spend time explaining your reason for canceling
Successful - You can rest assured knowing we'll make the best case for you
DoNotPay Can Help You Lower Any Hotel Bill
DoNotPay can help you lower any hotel bill. The website is essentially an online lawyer, so no matter what fee you're trying to get waived or refunded, they're there to help you.
DoNotPay can help with:
and many other kinds of hotel fees. Whatever fee you want to be waived, DoNotPay will do its best to help.
What Else Can DoNotPay Do?
DoNotPay can help you with almost anything! If you have any legal or everyday issues, DoNotPay can help you solve them. Aside from negotiating your hotel bill, DoNotPay can also help you with:
With such a versatile and easy-to-use website to help with all your needs, you don't want to miss out on your chance to take advantage of DoNotPay.