How to Cancel HelloFresh in Minutes?
HelloFresh is the largest meal-kit service in the United States, with a market share of roughly 30 percent and around three million customers worldwide. The company's subscription allows users to get healthy ingredients delivered to their doorstep, enabling them to prepare easy-to-make meals each week.
How to Cancel HelloFresh Subscription With DoNotPay?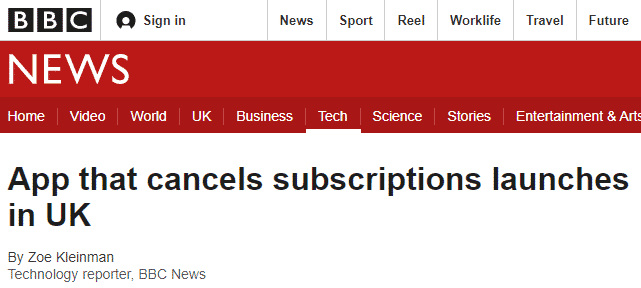 If you are not happy with the HelloFresh service, the easiest way to cancel it is by using DoNotPay. You can do this in a few steps. 
Here is how:
Open DoNotPay in your

web browser

Select the Find Hidden Money option

Enter HelloFresh as the name of the service
DoNotPay will notify you as soon as your subscription is canceled.
Canceling Your HelloFresh Subscription on Your Own
The only way you can cancel your subscription on your own is by going directly to the HelloFresh website. 
| | |
| --- | --- |
| Can You Cancel With | Yes / No |
| DoNotPay | Yes |
| Email | No |
| Phone | No |
| Letter | No |
| In-person | No |
| Website | Yes |
Here are the steps to follow:
Go to the HelloFresh website

Click on the

Log In

button in the top right corner

Click your name at the top

Select Settings

Find the subscription you'd like to cancel

Click Manage

Click Cancel My Subscription at the bottom right corner 

Complete the short survey or proceed to the next step

Click Close
You can expect a confirmation email from HelloFresh.
Is There an Auto-Renewal on the HelloFresh Subscription?
The HelloFresh subscription renews each month automatically until you cancel it or the company decides to terminate it. If you cancel your subscription, make sure to do that before the day and time listed above for your respective delivery date.
If you miss the deadline, your account will be charged for an additional week. 
DoNotPay Helps You Manage Free Trials With a Virtual Credit Card!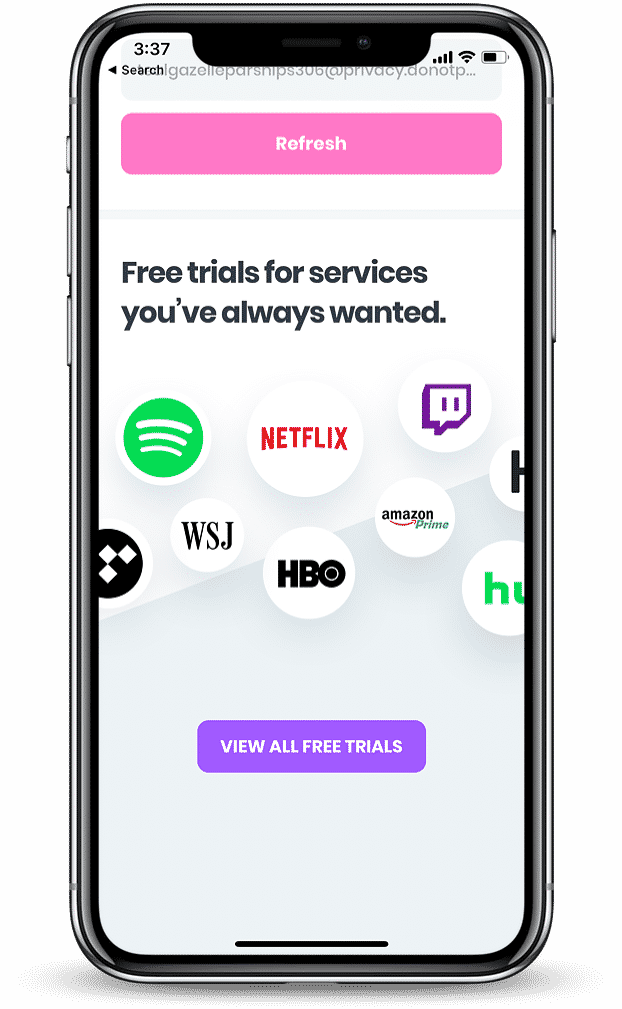 A company will almost always ask for your payment info when signing up for a free trial. Why? Because they can charge you the full price as soon as the trial period ends. 
This doesn't have to be the case if you use DoNotPay's virtual credit card when signing up for a free trial. Our free virtual credit card will generate a credit card number that you can use as your payment detail. 
The company will never know the difference—once they ping your card to verify it, DoNotPay will auto-approve any free trial. If they try to charge your card a while later, they will fail.
Does HelloFresh Offers Prorated Refunds?
HelloFresh customers are not eligible for a prorated refund if they deactivate their account during their subscription period. 
You can cancel any time you want, but your account and benefits remain active until the end of that billing term.
Can You Suspend Your HelloFresh Subscription?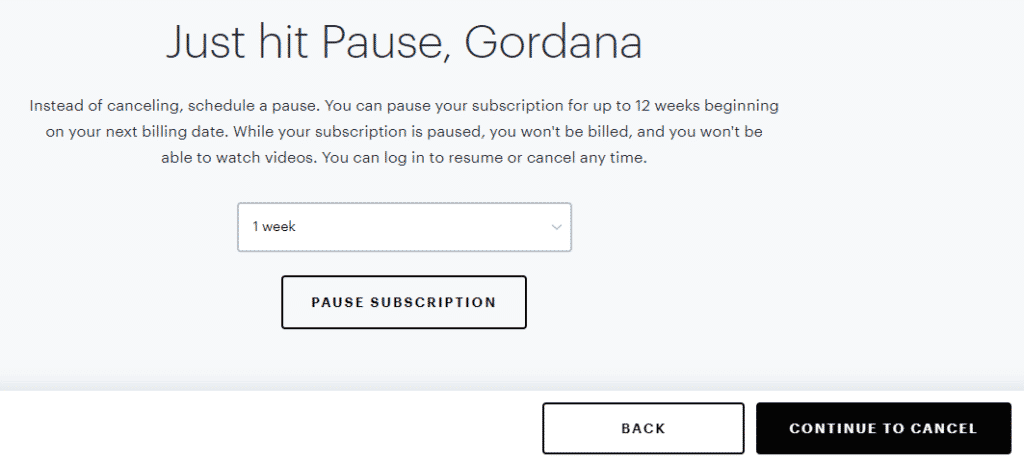 With HelloFresh, you can suspend your subscription temporarily for any reason. You can do this in two ways:
By accessing your account in the web browser

By using the HelloFresh app on your mobile device
How to Suspend HelloFresh From Your PC
Here are the steps to follow:
Select the My Deliveries tab in your account 

Click on the calendar on the top right of the page

Pick the date you wish to pause and click Skip week from the Menu Overview page 
Remember that if you want to pause for longer than a day, check all the dates individually. 
How to Suspend HelloFresh Using the App
If you want to pause your subscription using the HelloFresh app, the process is similar:
Open the My Menu page in your HelloFresh App

Tap the Calendar icon

Tap the date you want to skip and then tap Skip Week
How Do HelloFresh Charges Look on a Bank Statement?
Some examples of HelloFresh charges are:
| | | |
| --- | --- | --- |
| GROCERY DELIVERY E-SERVICES UK LTD. | HELLO* HELLOSIGN SAN FRANCISCO | HELLOFRESH LONDON |
| HelloFresh New York CityNY | HELLOFRESH 35314369001 GBR | HELLOFRESH, 35314369001 GB |
| Debit Purchase -visa Hellofresh 800-7332414 Ny | HELLOFRESH, 35314369001, GB, PAYPAL *HELLOFRESH | EB *HELLOFRESH RECIPES SAN FRANCISCO |
| HELLOFRESH, LONDON GB, REFUND | HELLOFRESH, LONDON GB | HELLOFRESH, LONDON |
| HELLOFRESH, 35314369001 | PAYPAL, *HELLOFRESH, LONDON GB | HELLOFRESH BERLIN DEU |
| ACH WEB-SINGLE HELLOFRESH PAYPAL INST | XFER | HELLOFRESH, LONDON, GBR |
| GROCERY DELIVERY E-SERV LONDON | ADY*HelloFresh www.hellofresNY | HELLOFRESH, LONDON GREAT BRITAIN |
| CREDIT FROM HELLOFRESH | HELLOFRESH, 60 WORSHIP STREET, LONDON, EC2A 2EZ GBR | PAYPAL *HELLOFRESH 402-935-7733 NY |
| Debit Purchase - Visa Hellofresh 800-7332414 Ny | Refund from HelloFresh | HELLOFRESH - Purchase |
| HELLOFRESH LONDON  | HELLOFRESH LONDON GB | HELLOFRESH 35314369001 |
Identify and Cancel Unused Subscriptions WIth DoNotPay!
If you want to know how many services and memberships you are paying for and get rid of the excess ones, DoNotPay can help. 
You only need to connect your email and bank account to the app, and we will identify all your active subscriptions. You can choose which ones you don't want anymore, and the app will cancel them for you. 
What Other Fantastic Features Can DoNotPay Offer You?

DoNotPay is a pocket-sized virtual assistant that can help you cancel anything. 
Not in need of a resume-building service anymore? We can help you cancel LiveCareer in minutes! AT&T is still providing terrible service? Cancel your AT&T subscription with DoNotPay!
Just learned that Gmail has a schedule option? Use our app to cancel Boomerang for Gmail and so much more!
Open DoNotPay in your web browser and check out what else we can do for you! 
Take a look at some of the tasks we can help you with: