Cancel Boomerang for Gmail in a Few Clicks
Boomerang for Gmail is a browser extension and email productivity tool owned by Baydin. Boomerang's main features are scheduled sending and integrated email reminders in Gmail.
In five years since the service launched, more than 176 million Gmail messages were delivered through Boomerang.
How to
Cancel Boomerang for Gmail
the Hard Way
While you can add the Boomerang extension to your web browser without spending a dime, the 10 free monthly credits you get with the free plan will hardly last more than a few days. The paid plans—Personal, Pro, and Premium—remove the limit from the number of emails you can schedule and enable a variety of other features.
If you've opted for one of the paid plans but aren't satisfied with the extension or want to cancel your Boomerang subscription for any reason, you can do so:
By contacting the customer service via email

Through your Gmail account
Cancel Boomerang via Email
If you have an Enterprise Plan for your team, you will need to send an email to support@baydin.com to cancel your Boomerang subscription
Cancel Boomerang through Gmail
If you're an individual Boomerang user, you can cancel the service by doing the following:
Find the Boomerang icon in the top right corner of your Gmail window

Click on Manage scheduled messages

Navigate to your account and choose Billing Information

Click the Don't Renew link to

cancel your Boomerang subscription
Subscribed to
Boomerang for Gmail
Through an App store? Here's How To Cancel
The Boomerang extension is available on app stores as well. If you've installed Boomerang for Gmail on your phone or through Amazon, here's how you can cancel your subscription:
Cancel Boomerang for Gmail on iTunes
To unsubscribe from Boomerang on your iPhone, you have to:
Navigate to the

Settings app

on your phone

Tap on your

Apple ID

Choose

Subscriptions

from the menu

Tap Boomerang

Select Cancel My Subscription
Cancel Boomerang for Gmail on Google Play Store
All subscriptions you're paying through Google Play Store are cancelled in the same manner. To cancel Boomerang, you need to:
Open Google Play

Hit the

Hamburger Menu icon

(left of the search bar)

Tap

Subscriptions

Select Boomerang and tap

Manage

Tap Cancel
Cancel Boomerang for Gmail on Amazon
Log into your Amazon accoun

Navigate to

Your Memberships and Subscriptions

Click

Manage Your Subscriptions

next to the

Boomerang extension

Select the

Advance Controls

to get redirected to the subscription page

Cancel your subscription
| | |
| --- | --- |
| Can you cancel with | Yes / No |
| DoNotPay | Yes |
| Email | Yes |
| Phone | No |
| Letter | No |
| In-person | No |
| Company website | No |
| Gmail | Yes |
Cancel Your Boomerang for Gmail Subscription
In Seconds With DoNotPay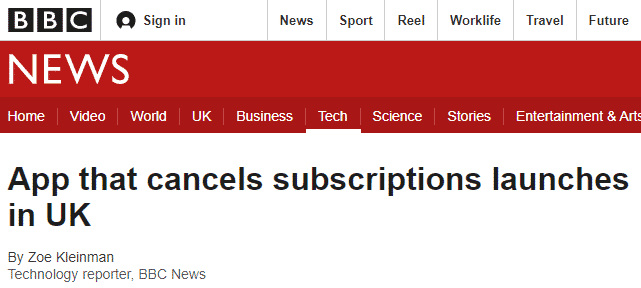 There's an easier, faster, and more convenient way to cancel Boomerang—through the DoNotPay app. Our app lets you avoid complicated cancellation processes and unsubscribe from any service without having to send a single email or talk to customer service.
Here's how you can cancel Boomerang for Gmail in seconds with DoNotPay:
Open the DoNotPay app in any
Enter Boomerang for Gmail as the service you wish to cancel
We'll send you an email to notify you as soon as your Boomerang subscription is cancelled. You can also connect your email or bank account to our app, and DoNotPay will list out all of your active subscriptions quickly, so that you can cancel the services you're not using with a single click.
Does Boomerang for Gmail Offer a Free Trial?
Yes, all new Boomerang accounts get a free 30-day trial of Boomerang Professional. Credit card information is not necessary to get started, so your free trial will not automatically renew into a paid subscription.
Does Boomerang for Gmail Prorate its Cancelations?
According to the Terms, all payments made to Baydin (the company behind the Boomerang extension) are non-refundable.
If Baydin ends your subscription without cause, you'll be eligible for a prorated refund of the services fees paid in advance for the remainder of the subscription period.
Will Boomerang for Gmail Let Me Pause My Subscription?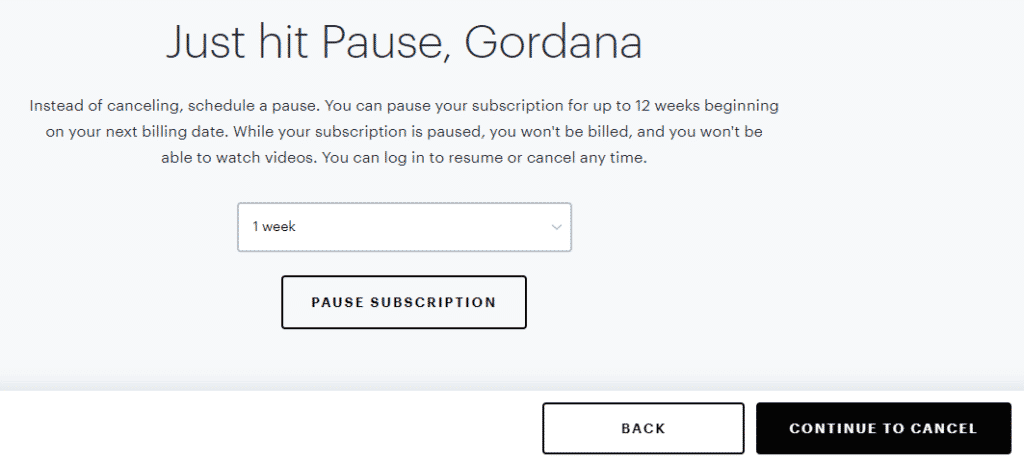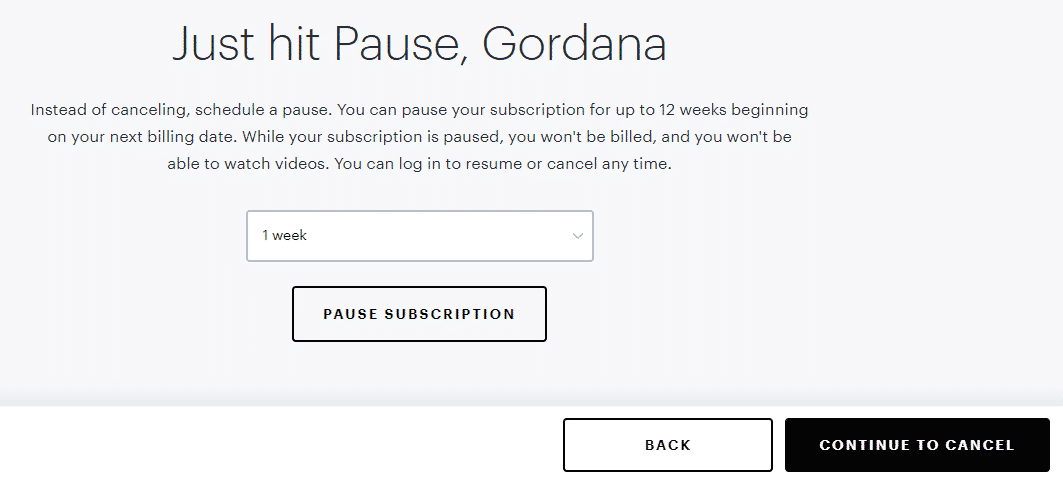 No, there is no option to pause your Boomerang for Gmail subscription.
Alternatives to Boomerang for Gmail
There are countless productivity tools on the market, but it's important to find the right fit for you. If you didn't like Boomerang, we suggest these other two productivity extensions for Gmail:
Name

Price

Benefits

Basic version is free

Upgraded version for teams starts at $9/month per user

Useful email templates

Variety of tracking and automation features

Doubles as a collaboration and project management tool

Basic version is free

Upgraded version starts at $7.95/month

Ability to create and insert different email signatures

Excellent follow-up and scheduling functionalities
Clear Out Your Inbox With DoNotPay

An essential prerequisite for a tidy and functional inbox is keeping it clear of spam mail and other unsolicited junk. That's why everyone with a Gmail address should know the nuts and bolts of how to unsubscribe from emails and block emails on Gmail.
DoNotPay has automated the process of getting rid of spam mail forever. If that sounds appealing to you, follow these simple steps:
Open DoNotPay in any

Select the Spam Collector option

Type in your email address to connect it to DoNotPay

Wait until you receive your next spam email, then forward it to

spam@donotpay.com
As a result, you will be automatically unsubscribed from this mailing list.
Our app will also notify you if there's a current class-action lawsuit against the sender who illegally spammed you, so you can decide whether you want to join the plaintiffs' list. You may be eligible for compensation of up to $500!
When It Comes to Productivity, Nobody Does It Better Than DoNotPay

A tidy inbox is the first step to staying on top of your fast-paced life, but with the help of DoNotPay, you can take it up a few notches.
Our app has perfected processes that can tackle some of the most humdrum admin in your stead while also saving you time and money.
DoNotPay assists you with:
Disputing speeding tickets

Challenging traffic tickets
You can access DoNotPay from any .