How To Book Hotels Without Fees And Taxes?
Planning to visit a new city is easy but booking a hotel at the right price isn't. Do you want to enjoy your trip without any guilt? Are you fed up with the ? Don't worry. You're not alone. Many people wish to book a hotel without overpaying.
For this reason, you need first to know that hotels charge resort fees. This is a fee imposed for the additional services that hotels provide. Before booking, you must ask- are there resort fees for hotels after paying online? If the answer is yes, you need to know what to do next to make sure you don't overpay at the hotel for your stay. It's important to get assistance from a reputable platform like DoNotPay. It is formed to help consumers resolve their issues and get help.
What Are the Different Types of Fees and Taxes Charged by the Hotel?
Before you travel miles and check in your hotel, it's time to know some things. Check whether the hotel charges some additional taxes and fees from their clients. Also, know . You might be shocked to hear that hotels collect around $1 billion from taxes and fees each year. Here are the different types of taxes and fees you might face when you book a hotel.
| | |
| --- | --- |
| Resort Fee | One of the most common fees charged is resort fees. This is a fee charged for the extra amenities offered by the hotel. Before booking, you need to know the taxes and fees. Also, ask them whether they will charge you if you don't use those services. |
| Early Check-In Fee | Most hotels will charge a fee if you arrive early. For this reason, it's important to know the fee associated with it. If they charge, ask them to keep your luggage. |
| WiFi Fee | Several hotels can charge you a WiFi fee. Before booking a hotel, ensure they provide you with free WiFi access. And if they don't do so, sign up for a hotel loyalty program. |
| Parking Fee | One of the best ways to avoid parking fees is by choosing the right hotel. Look for a hotel that provides a free parking facility. If you can't find such hotels, look at nearby areas. Search for some parking places near to save booze. |
| Other Fees | Gym, spa, and other fees, are sometimes included in the bill. If you haven't used the services, ask them to remove the fees. |
There is no doubt that many hotels charge taxes and fees from their clients. In that case, it's important to know that you can ask hotels to remove it. And if they don't do so, feel free to contact DoNotPay. It is a platform that will help you avoid overpaying for taxes and fees.
How to Book a Hotel Without Taxes and Fees and Negotiate Hotel Bills?
Want to know how to book a hotel without taxes and fees? Here are a few tips that will help you with your chore.
Looking for the right type of hotel is important. If you plan to book a hotel on weekends, choose business hotels. These hotels are usually free on weekends as there are no meetings.
Negotiation is important when you go for how to find hotel fees. Ask the hotels about their taxes and fees. This will help you get an idea of how much you will pay.
Do you visit the same hotel regularly? If so, it is easy to get discounts and offers. Ask the hotel that is ready to serve you with the best offers. If they don't lower their prices, ask them to provide extra services.
Always know your needs while looking for how to book a hotel without taxes and fees. For example, if you don't want to have some hotel services. Feel free to contact them and ask them to lower the prices.
The process might seem easy, but it isn't. Want to save your time and money while negotiating?  It will save you from paying extra hotel fees and taxes. Also, you can get some additional perks without any hassle.
What to Do if You Can't Do It by Yourself?
The short answer is to contact DoNotPay.
How to Lower Your Hotel Bill Using DoNotPay?
If you want to lower your [hotel] bill but don't know where to start, DoNotPay has you covered in 4 easy steps:
1. Go to the Hotel Bill Negotiations product on DoNotPay.
2. Answer a few questions about your hotel bill, which charges you want to have refunded, and the details of your reservation.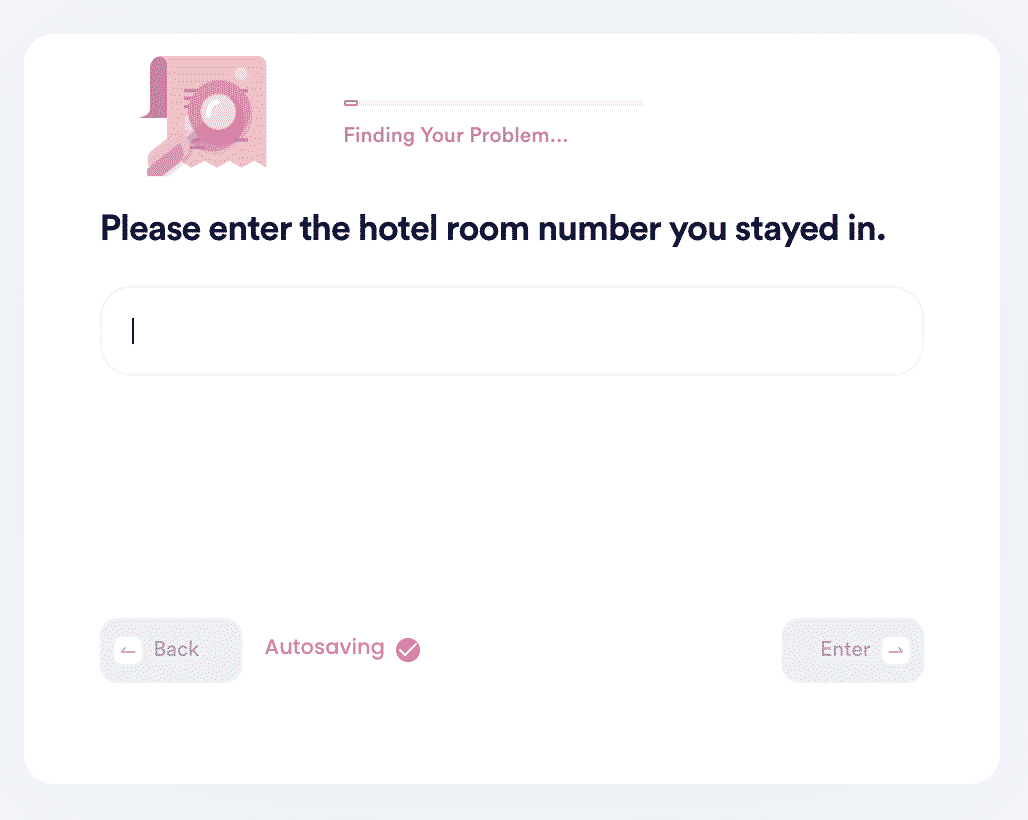 3. Tell us whether this is for a past reservation or you're still at the hotel (this helps us decide whether negotiation or chargeback is a better option for your case).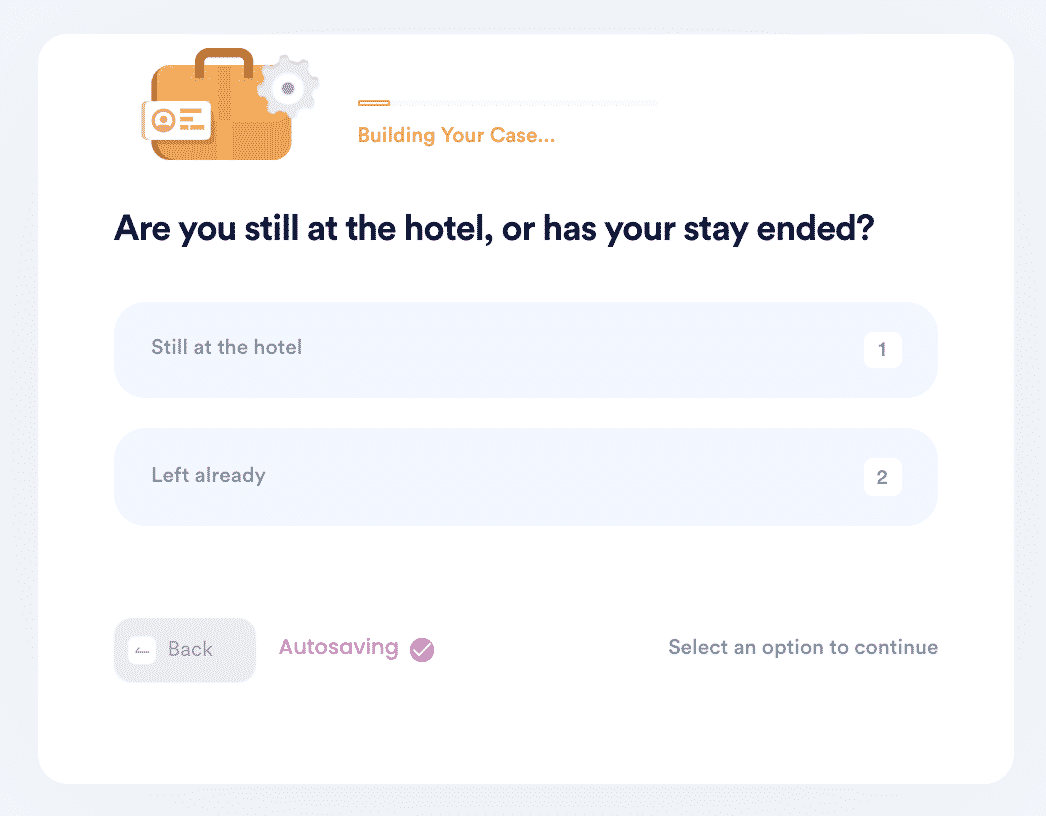 4. Choose whether you want us to contact the front desk or general manager (if you've already tried contacting the front desk already).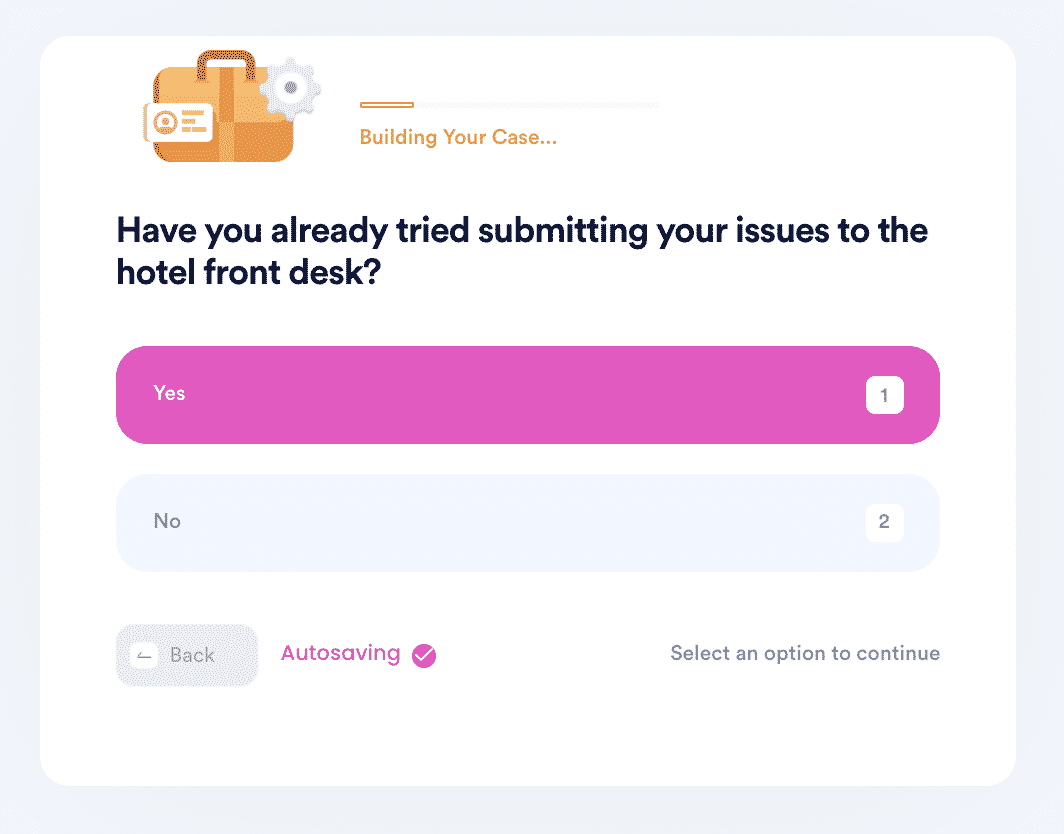 Why Choose DoNotPay to Negotiate on Hotel Bills?
Get rid of filling the tedious and daunting papers
No need to go through the hoops to lower your hotel bills
Avail services by staying at your home comfort
The fast and furious platform that provides the right results in less time
A user-friendly platform that will provide you with a wide range of services
What Else Can DoNotPay Do for You?
Aside from negotiating for hotel bills, DoNotPay helps in other chores too. Some other services that DoNotPay provides:
Have any questions regarding DoNotPay's services? Feel free to contact the team to resolve your issues.