How to Start a Hootsuite Free Trial The Risk-Free Way

Hootsuite is a social media management platform that allows users to streamline all aspects of social media management with ease. There are different plans that you can subscribe to depending on your personal needs and the size of your team, but the basic features of the platform are the same no matter which plan you choose. The unique features offered by Hootsuite include:
Scheduling social media posts, like creating a Tweet in the morning and scheduling it to be Tweeted in the evening
Monitoring social media, keeping track of followers, and likes to see engagement
Providing social media analytics so you can track growth over time
Offering opportunities for team collaboration through private messaging over several different social media platforms
Streamlining customer service by allowing managers to assign customer complaints to different workers
There are also several extensions and apps that you can integrate into HootSuite if you'd like. These extensions allow you to customize Hootsuite to suit the needs of your company the best. Because Hootsuite is a service that requires payment to use, if you're interested in Hootsuite, you may be wondering if there's a way for you to try the platform for free before subscribing. DoNotPay can help you get a  risk-free by providing you with details for a virtual credit card, allowing you to keep your financial information safe and secure.
Does Hootsuite Offer a Free Trial?
 offers several different plans that you can choose from depending on what's best for you. The price breakdown for each plan is as follows:
Plan
Cost
Benefits
Professional
$49/month

1 user
10 social accounts
Unlimited post scheduling

Team
$129/month

3 users
20 social accounts
Unlimited post scheduling

Business
$739/month

5 users
35 social accounts
Unlimited post scheduling

Enterprise
Contact for Pricing
Custom Solutions
As you can see, Hootsuite can be expensive, especially if you're looking at a Business or Enterprise plan. So, does Hootsuite offer a free trial for users to try the service before fully committing to a subscription? Yes, they do! You can request a 30-day free trial for the Professional and Team packages. If you're interested in the Business or Enterprise packages, you can request a demo before purchasing.
How Can I Get a Hootsuite Free Trial?
Signing up for a Hootsuite free trial is very simple, but you are required to input your financial information, as this is a subscription service. To get your 30-day free trial of Hootsuite, follow the steps below.
Go to the Hootsuite website and click on the "Start Your Free 30-Day Trial" button.
Create an account with Hootsuite by entering your name, email, and chosen password.
Choose the plan you'd like and whether you would like to be billed monthly or annually.
Enter your billing details. You're able to pay on this site with a credit card or PayPal.
Click "Finish Sign-Up" and then "Start My Free Trial."
And that's it! Once you hit the "Start My Free Trial" button, you're able to access whatever tier of Hootsuite you signed up for and enjoy its features.
Does the Hootsuite Free Trial Automatically Renew Into a Paid Subscription?
Free trials are very tempting - trying a subscription or service for free sounds amazing, but more often than not, the company will charge you immediately when the trial period ends. When signing up for a free trial, you usually have to input your payment details, which is sensitive financial information. Hootsuite is no exception to this, as they collect your information when you sign up, and the free trial DOES automatically renew into a paid subscription when the trial period ends. Companies that have your payment details on file are able to charge you as soon as your free trial period ends, usually without sending you a courtesy warning. Seeing these charges on a credit card bill or bank statement is extremely frustrating, especially when the company doesn't offer a refund.
Thankfully, DoNotPay can provide you with a free virtual credit card, allowing you to sign up for free trials without the worry of being charged.
Avoid Being Charged for Automatic Renewal With DoNotPay's Free Virtual Credit Card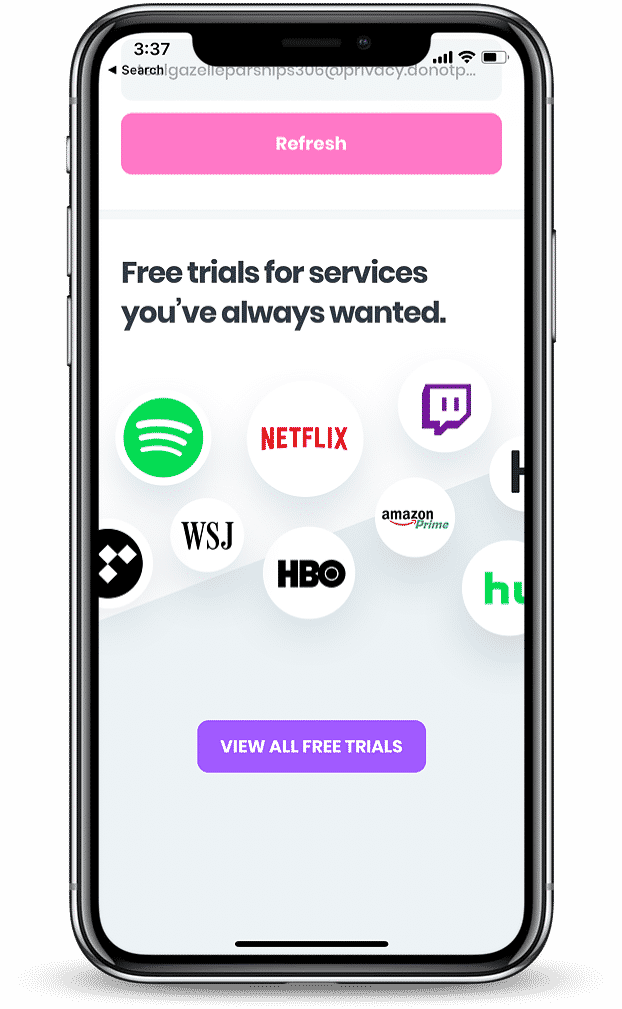 Virtual credit cards are credit cards that exist only online. The details of these cards are developed by various companies, and they have no actual monetary value. DoNotPay develops its free trial card through these simple steps:
Generating random credit card details, including the expiration date, credit card number, and CCV.
Approving charges that come from "free trial" billing pages automatically, allowing you to sign up for any free trials you'd like.
Denying charges that come from subscription renewals or other charges of actual monetary value.
When your virtual credit card is denied upon subscription renewal, the company will contact you about it. You can then cancel the service without being wrongfully charged, thanks to the help of DoNotPay's Free Trial Card.
What Else Can DoNotPay Do?
DoNotPay can help you with almost anything! Whether you're looking to schedule a DMV appointment quickly and easily or contest a parking ticket, DoNotPay can help. Explore the links below to find out how DoNotPay can help you.