How to Get an Honest Co Free Trial With A Virtual Credit Card

Honest Co is a unique company for natural and environmentally friendly products, co-founded by Jessica Alba. The idea is to provide a source of health and wellness products that are good for you and eco-responsible. One of their primary programs is the diaper subscription, making it easy for parents to keep a steady supply of safe diapers and wipes.
In the past, for the diaper subscription, but this is no longer true. Instead, it has been replaced by a $20 discount on your first order of diapers. DoNotPay can help you optimize your subscription experience with Honest Co and, if necessary, close or cancel your subscription quickly.
Does Honest Co Offer a Free Trial?
At the time of writing, Honest Co no longer offers . They did for a while, but have since changed the program to a flat first-order discount. If you'd like to try the new discount, simply sign up for the Honest Co diaper subscription service. Your first subscription order will be discounted by $20
Subscription Service
Cost
Subscription Cost

$103 per order
$1,236 per year

Discounted Cost

$83 on first order
$103 for all future orders
$1,216 per year
How Can I Get an Honest Co Free Trial?
Anyone can activate the It's barely a trial. In the recent past, the Honest Co changed their free trial model to a discount on your first order for the diaper subscription.
To access this bonus, simply sign up for the Honest diaper subscription service. Your first order will be discounted.
Does the Honest Co Free Trial Automatically Renew Into a Paid Subscription?
Here are points to remember when dealing with Honest Co.
There's no free trial
Subscription continues after discount
You'll need to remember to cancel this subscription, or you will be charged continually (unless you use DoNotPay)
The Honest Co free trial has evolved into a discount on your first diaper subscription service. To get the discount, you must first sign up for the subscription service. If you have an active subscription account, automatic payments will continue after your initial order discount.
Avoid Automatic Renewal With DoNotPay Virtual Credit Card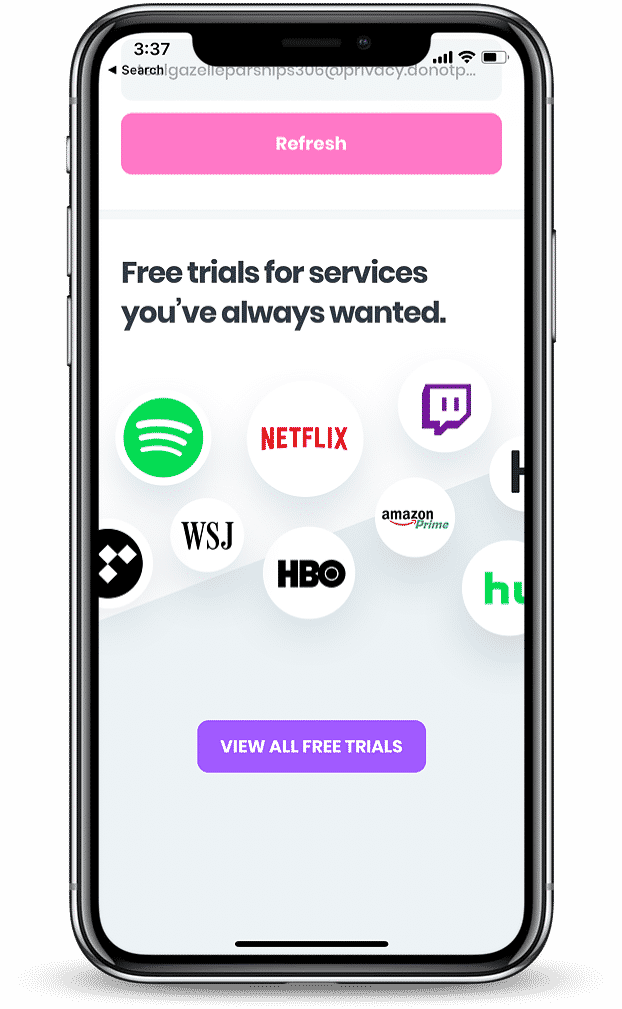 DoNotPay can help you only pay what you mean to pay, especially when it comes to subscription services. If you are done with your Honest Co diaper subscription, we'll make sure the brakes are put on before your next scheduled payment. Cancel Your Honest Co Subscription with our Cancel Subscriptions product that is fast, easy, and final.
Cancel Honest Co Subscription
Sign Up with a Virtual Credit Card
Restore Your Honest Co Account
Contact Honest Co Customer Service
Or, if you want to explore Honest Co's subscription service without committing to future payments, you can use our helpful virtual credit card product. With a virtual credit card, you can enter a payment method that doesn't connect to any bank account - giving you access without putting your finances at risk.
How Much Does Honest Co Cost After the Trial?
Your first diapers subscription order will be discounted by $20, bringing it down to $82.99 before taxes. After the first order, however, you will find each subscription charged at the full price of $103.73 per delivery of diapers.
Why Use DoNotPay to Get Free Trials and Don't Get Charged
DoNotPay is fast. Applying for free trials independently is time-consuming. Therefore, enjoy your SPSS experience with DoNotPay.
DoNotPay is easy. It helps you avoid filling out many long forms. Wait for the feedback as DoNotPay ensures that your interests are well taken care of.
DoNotPay is successful. We have been tried, tested, and verified.
What Else Can DoNotPay Do?

DoNotPay can do more than just help you enjoy free trials. We have dozens of available services, each designed to do something useful or essential in everyday life. Whether you need to deal with a parking ticket, report a lost pet, or sign up for scholarships, DoNotPay has a handy service ready to help. Here are just a few more useful products that might make your life easier this year.
Disputing traffic tickets
Fighting speeding tickets
Getting free trials without actually paying for the service is harder than it should be. Many companies make it nearly impossible to cancel your account before the free trial runs out and the first automatic payment goes through. It's also all too easy to forget that critical cancellation date and then you're stuck with the cost of your first month of paid service that you may not have been prepared to pay for.
DoNotPay can help protect your budget and your access to free trials with a variety of helpful services. From virtual credit cards to swift account cancellations, you can count on us to make free trials free again. If there's a service you'd like to try out - really try out - without committing to the first month of payment, DoNotPay is here to help.