How to Get Growth Factor 9 Free Trial The Risk-Free Way

 is one of the most popular energy supplements for men looking to find increases in their endurance, energy, process protein faster, and acquire increased muscle mass. It is prevalent in the bodybuilding world since the growth factors on the market typically require costly prescriptions like HGH injections (which have also been banned in certain countries), whereas Growth Factor 9 does not require one and achieves similar results. Since dietary supplements can be costly and don't always achieve the same results unilaterally, this is a compilation of how to get the  without the risk of racking up future card charges. 
DoNotPay has deduced clever means of avoiding free trial fees that end up confusing users and making them pay extra for services they meant to cancel months ago. The issue tends to be that many people unwittingly sign up for products and services while forgetting to cancel them before the trial period ends, or after they realize the product no longer works for them. Since these things commonly fall by the wayside, DoNotPay has introduced the concept of virtual cards (and, free ones, at that), so that our users don't run into this hassle when trying to find which promotions work for them and which fail.
Does Growth Factor 9 Offer a Free Trial? 
. There is also a 60-day trial period where dissatisfied customers can return the product for a full refund.
How Can I Get a Growth Factor 9 Free Trial? 
Based on the current promotions, one vendor is offering a free trial and a money-back guarantee for this pill. Additionally, we will discuss how to get a refund back after a 60-day trial.
Here's how to obtain a :
Based on recent commercials, there is one company offering a 30-day free trial promotion on this product.
This offer can be obtained online or by phone.
The company doing this is called Novex Biotech.
In order to get the free promotion (it also includes shipping in the US), call or go to their website.
Call them at (800) 789-7566 and mention the promotional commercial.
Tell them that you saw the promotional commercial and want to start the free trial.
Give them a virtual credit card to sign up.
To do this online, go to their website and sign up that way by following the prompts.
How to pick up the 60-day trial period Growth Factor 9 promo:
The other alternative trial period for this supplement involves a 60-day trial period and full refunds for signing up. Through the Novex Biotech site, they concurrently run a 60-day money-back guarantee for this promotion and this might be preferable for some clients who want to try the product for longer than 30 days and, then, decide whether they like the results.
Sign up for the basic product package and try it out.
If it doesn't meet your needs, then return the remainder before 60-days are up.
The trial begins 5 days after it's shipped, so mark the date on a calendar or phone.
If 60 days elapse, and you don't like the product, contact their Customer Service for one free return.
The number is (800) 898-5153 (M-F 8:00 AM - 7:00 PM EST and Sat 10:00 AM - 6:30 PM EST).
Or, click contact us via email for return instructions.
In general, they will tell you to send the return to:
ATTN: Returns Dept.
5742 Harold Gatty Drive
Salt Lake City, UT, 84116
What happens next? 
After the company receives the return, they will look at what you returned and the story behind it.
They will check if what they receive matches up with what you said you sent them.
Remember to include a receipt, tell them how many pills you are sending, and how many days you tried it.
Make sure that this is consistent with the amount of time that passes during the trial period.
They will look to check how much product you sent them and whether it matches your timeline.
If it all matches up, then they issue a refund within 5 days.
When you send them a return, there should not be any shipping charges for US items.
If everything checks out, then they apply the credit to whichever card you used to pay.
Avoid Automatic Renewal With DoNotPay Virtual Credit Card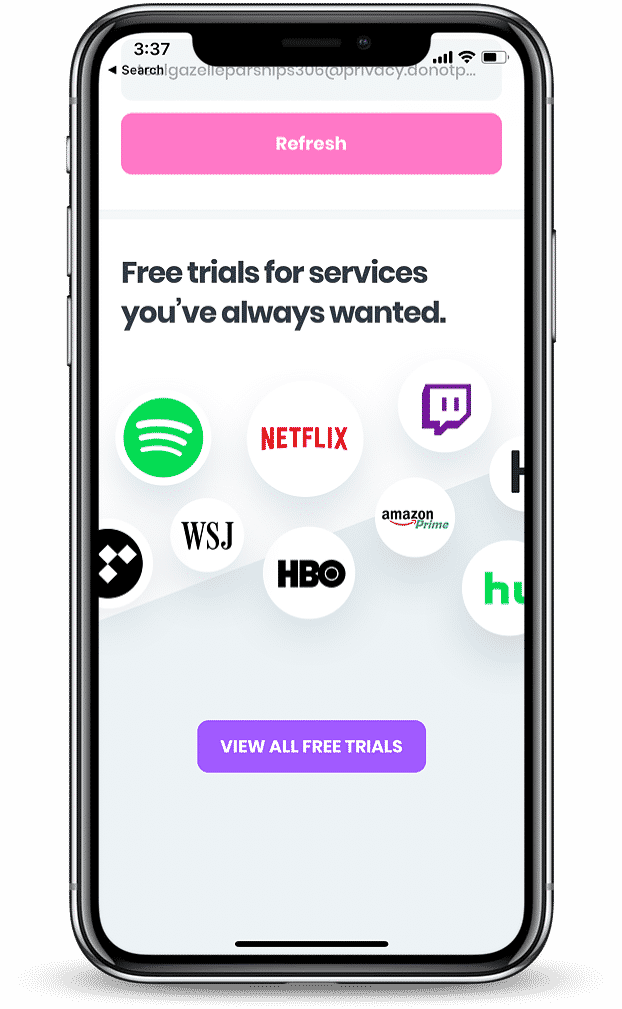 While Growth Factor 9 offers a 30-day free trial with shipping included (for the United States), it's a wise idea to call them up on the phone and order that way. While the other option will guarantee a refund of the product, the way to get a free trial sample of this product and not get changed when it converts into a subscription plan is to call them by telephone and sign up with a Virtual Credit Card.
Here's how to do that: 
Follow the sign-up instructions above, but be ready with a DoNotPay Virtual Credit Card number.
You can get one of those before calling by navigating over here.
Our site will automatically generate a credit card number.
Write it down and have it handy when they ask for a payment method, even though the trial doesn't require initial charges before it turns into a subscription-based service.
Order this product and give them the virtual card number.
When they try to automatically enroll you in a subscription billing program after 30 days, the virtual card will cause an error when the other bank tries to read and process the card.
By this time, you will have gotten the 30-day free trial and it will come at no cost to you and automatically expire when the free virtual card stops their autopsy processing.
What Else Can DoNotPay Do?

Did you know DoNotPay is a comprehensive service that can help with much more than free trials? Here is a list of a few topics from the many guides we provide: