How to Get a GoToAssist Free Trial With a Virtual Credit Card

 remotely is a beneficial ability for many people who travel for work or need remote assistance. GoToAssist makes it easy to access computers remotely with their cloud-based services.
GoToAssist does allow you to try their service before you buy it through a GoToAssist free trial. This 7-day free trial will let you know if the application is suited for your needs, and if not, you don't have to pay for it!
Free trials are excellent until you forget to cancel them, and they turn into paid subscriptions. Unfortunately, once you enter your credit card information, you lose some control over how it is used. Many subscription services don't allow refunds or only allow partial refunds if you accidentally pay for the service.
The risk of hidden or delayed charges being placed on your credit card is real. In order to secure your finances and still enjoy the free trial, you should use a virtual credit card.
DoNotPay offers free virtual credit cards, so you can sign up for free trials without giving away your personal credit card information.
You can also get help with GoToAssist customer service and get help to cancel subscriptions if you did provide your personal credit card information. You can get help with many problems using DoNotPay.
Does GoToAssist Offer a Free Trial?
offers a 7-day trial for people who want to try their product before investing in a subscription.  This includes all the features of GoToAssist, such as:
Employee remote access
Remote support
Remote diagnostics
Once the free trial is over, the company notifies you to see if you want to convert your trial into a subscription. This is where a virtual credit card can allow you to access GoToAssist while keeping your financial information secure. 
How Can I Get a GoToAssist Free Trial?
There are three easy steps to getting a GoToAssist Free trial: 
Visit the GoToAssist website.
Create your profile/provide contact information.
Download the application and start using GoToAssist cloud-based services.
Your free trial will last for one week, and then you can convert it to a regular subscription if you want to continue.
How Does the GoToAssist Free Trial Automatically Renew Into a Paid Subscription?
If you opt to convert your free GoToAssist trial to an actual subscription, you will have to start paying. There are two different payment options:
These subscriptions can also be set to auto-renew. If you've forgotten about auto-renewal and given your credit card info, you might have a surprise bill and an increased credit card balance.
Avoid Automatic Renewal With DoNotPay Virtual Credit Card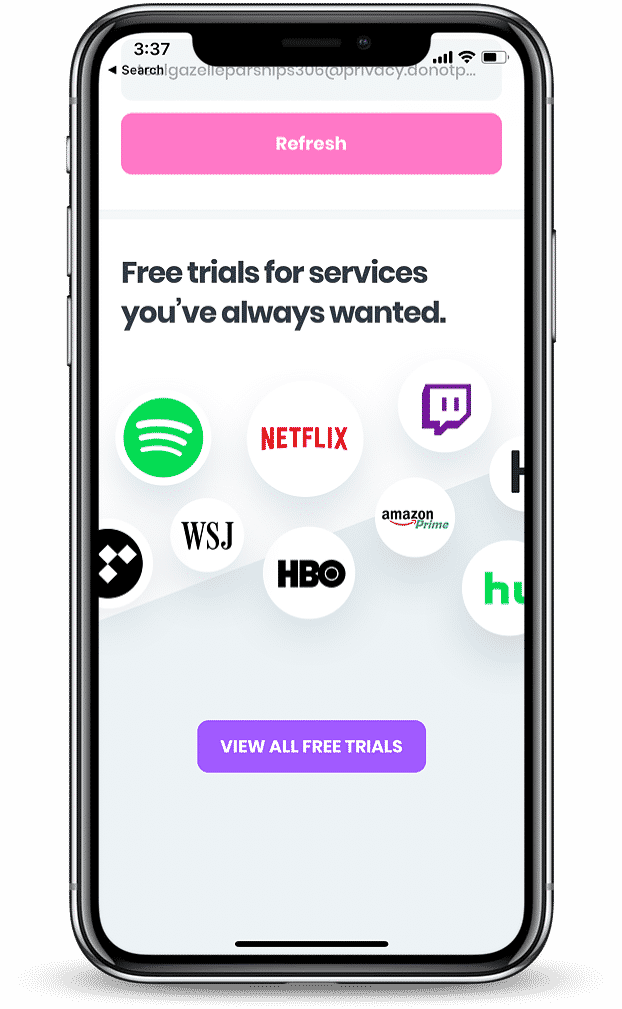 Instead of letting your automatic renewal take place, you can have it stop automatically by using a virtual credit card during your initial setup. This is because the virtual credit card will no longer be valid. The company will contact you and ask for updated payment information, and you can decline to give it.
A similar thing would happen if you had changed your credit card, or it had expired. There is the minimal hassle involved in getting the renewal to take place if it turns out you want it. Companies are used to payment preferences changing.
How Much Does GoToAssist Subscription Cost After Free Trial?
The monthly $69.00 after your GoToAssist free trial might be a significant cost to a small business or private individual. GoToAssist offers a discount if you pay annually ($660), but that can be an even more significant short-term expense. Having these charges show up unexpectedly can cause financial hardship.
GoToAssist is not outrageously expensive, and most people who want the service have no complaints about their subscription cost. Those who don't want those services are happy that they used virtual credit cards when it comes time for automatic renewals. They aren't charged for something they don't want.
What Are the Most Popular Alternatives to GoToAssist?
A couple of popular alternatives to GoToAssist are RemotePC and ConnectWise. There are many other alternatives, but they all focus on one thing - remote access. Remotely accessing computers is especially important in today's work environment. This is because many employees prefer to work remotely, and these workers need access to assistance that mimics in-person support. GoToAssist keeps remote work alive. DoNotPay keeps you from unwanted charges. 
What Else Can DoNotPay Do?

DoNotPay's virtual credit cards are one way to keep your finances secure, but that's not all DoNotPay can do.
You can open DoNotPay can help you with almost anything! Including:
Sign up for , and make sure your free trials don't end up emptying your wallet.