How to Get a Google Cloud Free Trial With a Virtual Credit Card

Cloud computing has become a mainstay of modern business. From self-taught freelancers to big enterprises, a cloud hosting and cloud services platform provides the infrastructure and flexibility needed to serve a modern audience's online needs. Hosting websites, running software solutions, handling analytics, centralizing team projects; it's all part of what  and other cloud computing platforms like AWS, Azure, and DigitalOcean provide.
We do everything else with Google; Advertising, email, navigation; why not cloud services? A  is all you need to determine if Google's cloud computing platform provides the right set of services and support for your business needs.
Does Google Cloud Offer a Free Trial?
Yes and no. Google Cloud does offer a  and a period of free user access to the full suite of services. But it does not take the form of a typical free trial. Instead, they offer 90 days and $300 in test access to the platform. The free trial ends when you spend the $300 credits or when 90 days have elapsed, whichever comes first. 
Canceling your G-Suite account will also end the trial and services.
90 Days and $300 in Cloud Billing Credits
During the first 90 days after signing up for Google Cloud, you will be on "Free trial time." In other words, your account will have certain access and will not be charged for any Free Tier services. You will be provided with $300 in credits to spend on whatever VM servers and cloud computing services your plans require.

The credits can be used for the Google Maps Platform as well as cloud computing.

If you choose to upgrade to a paid account, you can still spend the rest of your $300 in credits within the first 90 days of your account.

Limitations of Free Trial Credits
The Google Cloud free trial does have some limitations on what you can spend the $300 in credits on. There are a few ways you cannot power up your account or services using the credits; you cannot use the free services to mine cryptocurrency.

Cannot increase the quota on Compute Engine
Cannot Add GPUs to VM instances
Cannot create VM instances based on Windows Server images
Cannot mine cryptocurrency

Who is Eligible for a Google Cloud Free Trial?

You have never been a paying customer of

Google Cloud
Google Maps Platform
Firebase

You haven't previously signed up for the free trial
How Can I Sign Up for the Google Cloud Free Trial?
Anyone can sign up for the , provided the account is new to Google's business services. Starting the free trial is easy, everyone gets 90 days and $300 in credits upon signing up for Google Cloud for the first time.
Log Into Your Business Google Account
Navigate to Cloud.Google.Com
Select "Get started for free"
Blue rectangular button in the top right-hand corner
Confirm Your Login (if necessary)
Describe Your Organization
Follow the Sign-Up prompts
Verify Your Identity and Contact Info
Complete the Form
Start Your Google Cloud Free Trial
Does Google Cloud Automatically Renew the Paid Subscription?
Officially, no. While you do give your credit card information to Google to , you must enable billing for your card to be charged for cloud services.
That said, you will need to upgrade to a paid account to keep all the cloud servers and services you set up with the $300 credits during your free trial. This is why you want to pay attention to how your credits spend, as the structure you build can quickly become the cost of your account.
Avoid Automatic Renewal With DoNotPay Virtual Credit Card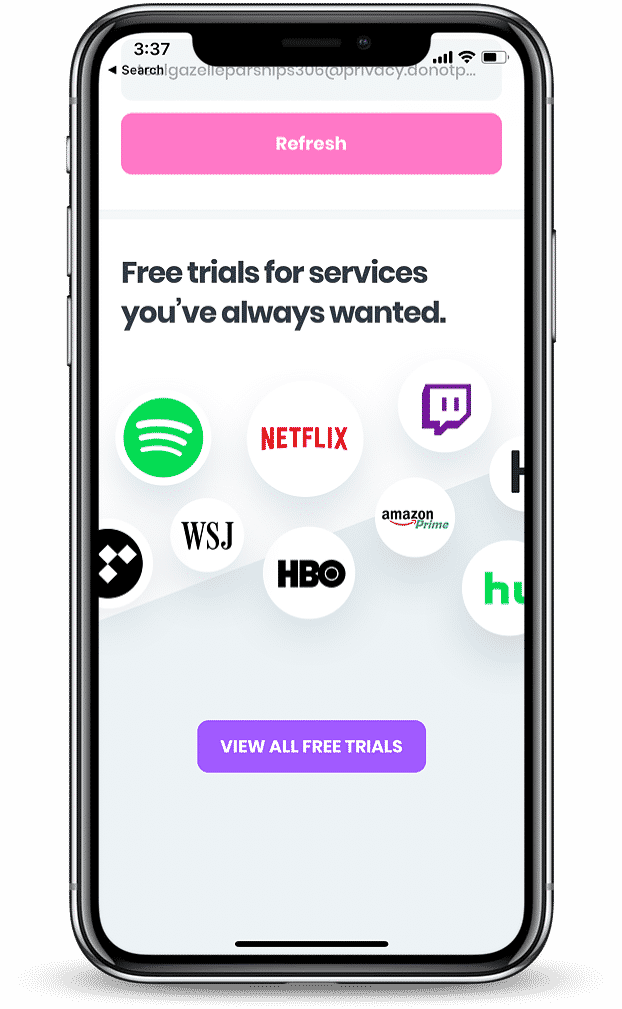 Google Cloud has a usage-based payment system and needs billing authorization before they start automatically charging you for services. This model is similar to other cloud computing models, but it also sets them apart from your typical free trial model. You know the type. You can have a few days or weeks of free trial, but to sign up, you have to commit your credit card to a paid subscription as soon as the trial ends. Delete your account or be charged for the service.
Want to build your company's software stack by testing free trials with no strings attached? A virtual credit card can help you cut the strings-attached caveat that comes with a typical software free trial. DoNotPay can generate a random string of numbers that takes the place of a payment card. When it comes time to enter your payment card for a free trial, punch in the virtual card number instead. This number will be accepted, but can't process a payment.
With a virtual credit card, you can't be charged for a subscription, which means your free trial ends smoothly without the obligation or cost of a follow-up subscription. You can have as many free virtual credit cards as free trials you want to test out.
What Else Can DoNotPay Do?
What else can DoNotPay do to make your business planning easier? As an online service, DoNotPay can help cut the red tape and/or save money on dozens of services. Here are just a few more helpful things DoNotPay can do from the dozens of possible services and online tools to choose from.