How to Access GoAnimate4Schools Free Trial With a Virtual Credit Card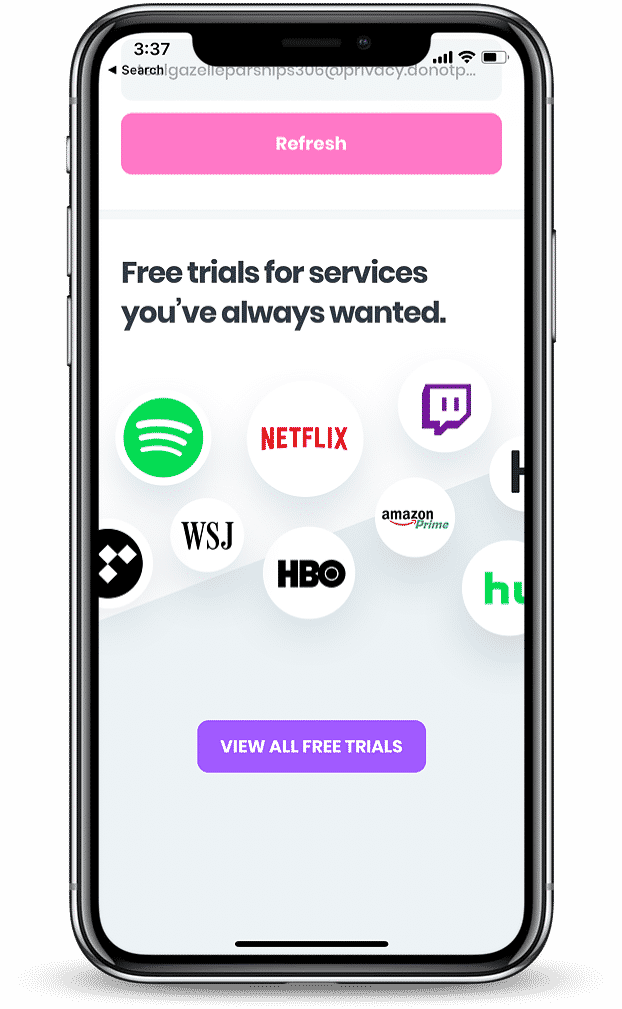 When GoAnimate4Schools started, it was meant to be a teaching aid tool where educators could use it to make short educational animations. However, as the platform got more popular, individuals and businesses began using it to create all kinds of animations.
The platform was taken over by Vyond in 2018, but most people still refer to it by its previous name. With all the perks that GoAnimate4Schools offer, having a paid subscription goes a long way. But what if you want to ? With DoNotPay, you can do just that. DoNotPay offers you GoAnimate4Schools free trial risk-free.
Does GoAnimate4Schools Offer Free Trial?
Yes. GoAnimate4Schools offers a  that allows users to access Vyond services for a limited period to see if the service is a good fit or not. You won't need to part with money while using the GoAnimate4Schools free trial.
How Can I Get a GoAnimate4Schools Free Trial?
Getting a GoAnimate4Schools free trial is quick and straightforward. You only need to:
Head over to the Vyond official website.
Click on the blue 'Try It Free' button on your screen.
Sign in with either Office 365 or Google.
Choose an email account you want to register your free trial with or create a new email.
Enter your information, including your full name, company name, job title, country, state, and phone number.
Agree to the terms and conditions.
And you're done. You now have 14-day access to GoAnimate4Schools services, where you can create several videos and share them as much as you want. GoAnimate4Schools doesn't require you to input any of your banking information when signing up for a free trial.
Does GoAnimate4Schools Free Trial Automatically Renew into A Paid Subscription?
No. Since you didn't input your credit information when claiming your free trial, the service won't automatically renew your subscription into a paid one. The company lets you choose whether you want to continue with their services or not after your trial period expires. If you benefited from the perks of the service during your trial period, you could choose to upgrade to any of their plans.
Can I Cancel My GoAnimate4Schools Subscription?
GoAnimate4Schools may not automatically renew your subscription, but the upgrade plans do. If you upgraded to any of their plans, the service would renew itself every month until you cancel it. To do that:
Go to your GoAnimate profile
Click on Profile Settings
Turn the auto-renewal button OFF
Avoid Automatic Renewal With DoNotPay Virtual Credit Card
With many services moving online, it's understandable to want to subscribe to as many as you can to try and save money. This makes sense if the service benefits you in one way or another in the long term.
However, some of the services are usually a luxury and not a necessity, so many people opt for free trials. The only caveat is that you have to input your credit card information when signing up. While getting free trials allows you to access the service uninterrupted for a specific period, it's easy to forget about it entirely.
We lead busy lives, and with the increasing rise of social media, it's becoming hard to track and do everything all at once without getting distracted. Forgetting to cancel your free trial before the period expires can result in an automatic renewal into a paid subscription, adversely affecting your finances and budget.
Studies show that Americans typically waste more than $300 yearly in subscriptions they don't need. This then forces you to keep a record of all the services you've subscribed to, which may be hectic. But what if you didn't have to keep long lists of your free trial subscriptions?
With DoNotPay's virtual credit card feature, you don't have to keep trying to remember every service you've ever subscribed to. Our virtual credit cards generate fake credit card information that many services accept. When subscribing for a free trial, you simply need to use the credit card and forget about canceling it.
Our virtual credit cards:
Are safe. You don't have to offer up any of your banking information
Have no funds in them, meaning the service will automatically unsubscribe you due to a lack of funds.
Put a stop to the companies' automatic renewal.
How Much Does GoAnimate4Schools Cost After the Trial
Once your free trial ends, GoAnimate4Schools will ask you to choose a plan to upgrade. The plans are:
Premium - These costs $999 for a year's worth of service
Professional - These costs $649 for a year's worth of service
While the pricing may be high, upgrading from a free trial allows you to enjoy more of the services longer, which also differs in the category. Some of the benefits you reap from upgrading from a GoAnimate4Schools free trial include:
Character creators
Security
Export options
Training
Team collaboration
What Are the Most Popular Alternatives to GoAnimate4Schools?
You can also try the following alternatives to make educational animations:
Service
Cost
Benefits
PowToon

Pro $19/month or 228 per year
Pro+ $59/ month or 708/ year
Agency $59/month

Up to 100 GB storage
Character customization
Custom fonts
Export to YouTube or Facebook

Plotagon

Business $49/month or 441 /year
Discounted $7/month or $70/ year
Academic $3/month or $27/year

3D animation
Easy interface
Easy synthesis

Mango Animate

Starter $4.08/month or $49/year
Pro $8.25/month or $99/year
Enterprise $16.58/ month or $199/year

Create GIFs
Free images and templates
Export options
Easy to use
What Else Can DoNotPay Do?
Our services are not limited to helping you get a GoAnimate4Schools free trial. We can also help you:
Let  get you a GoAnimate4School free trial risk-free today.