How to Get Funnel Scripts Free Trial Without a Credit Card 

Funnel Scripts is software that helps you to create compelling sales copy. No matter what the size of your business, Funnel Scripts is the right choice with virtual cards. You can create sales letters and even webinar scripts with the software. Before you invest money in the service, always test it. The best way to test the software is by joining the . Continue reading to know more about the free trial. If you don't wish to enter your personal information during sign-up, DoNotPay can help. Read on to find out more!  
Do Funnel Scripts Offer Free Trial or Not?
Yes, Funnel Scripts  to those who wish to use the software. When you've opted for free trials, you get access to different components. These include 
    Ongoing training videos 
    Downloadable wizards 
    Script generator 
The script generator is also known as the headline generator. It helps you to create attractive headline options for free. The free trial comes with 14 days. Here you've nothing to lose if you know how to get everything right. 
Aside from the free trial, the software offers a special offer too. With special offers, you get access to three main things. 
    Free access to Funnel Scripts 
    Free access to ClickFunnels Account 
    Free Traffic secrets membership too 
And to get these perks, you need to upgrade your pack to $1,997. There are other expensive packs available for Funnel scripts. Scroll & find the best if you wish to pay for the service. 
How to Opt For Funnel Scripts for a Free 14-Day Trial?
Simply go to their website and enjoy the 14-day free trial option. There are other ways too if you want to use the full service. If you wish to try the services, there are two easy ways. Check out the two ways to avail the .
From ClickFunnels grab the Funnel Builder Secrets program. It is a program for 12 months where you can grab the detailed look of a product. 
You can use the product with a money-back guarantee feature. Once you're done, you can get a refund after 30 days. 
To get a free trial, you just need to go to https://members.funnelscripts.com/free/. And that's it! Enjoy the software till you feel that the purchase is the right option for you.  
What Is Funnel Scripts Special Offer – Funnel Builder Secrets
There is a special offer for Funnel Scripts. It's an excellent way for those of you who are also considering subscribing to ClickFunnels – it's the Funnel Builder Secrets promotion.
Offer
Funnel Builder Secrets Promotion

12-Month Promotion

Funnel Builder Secrets Promotion

6-Month Promotion

Price
$2997
$1997
Inclusions
 Unlimited Funnels

 Unlimited Pages

 9 Domains

 3 Users

 Training Material

 Backpack & Funnelflix

 Affiliate Integration

 Weekly Hackathons

 Unlimited Funnels

 Unlimited Pages

 9 Domains

 3 Users

 Training Material

 Backpack & Funnelflix

 Affiliate Integration

 Weekly Hackathons
How to Cancel the Funnel Scripts Free Trial?  
If you don't cancel the free trial upon completion, you will be charged. It's quite important to keep an eye out for your subscription plan and ending date. Always cancel the plan before it starts charging you. Here is the simple process to cancel . 
Log in to your Funnel Scripts account 
At the top right corner, you will find the drop-down menu
Click on your profile icon & move on to account settings 
Click on the account billing present on the left side of page 
Select the cancel my subscription option 
Once the subscription is canceled, you won't be charged again. If you can't handle the task on your own, DoNotPay can help. You can use the Cancel My Subscription product of DoNotPay. This will help you to cancel your plans without any frustration. Follow the simple steps at the DoNotPay platform and that's it! Even if they are charging you, DoNotPay helps you to get refunds. 
How Can You Avoid Automatic Renewal With DoNotPay Virtual Credit Card?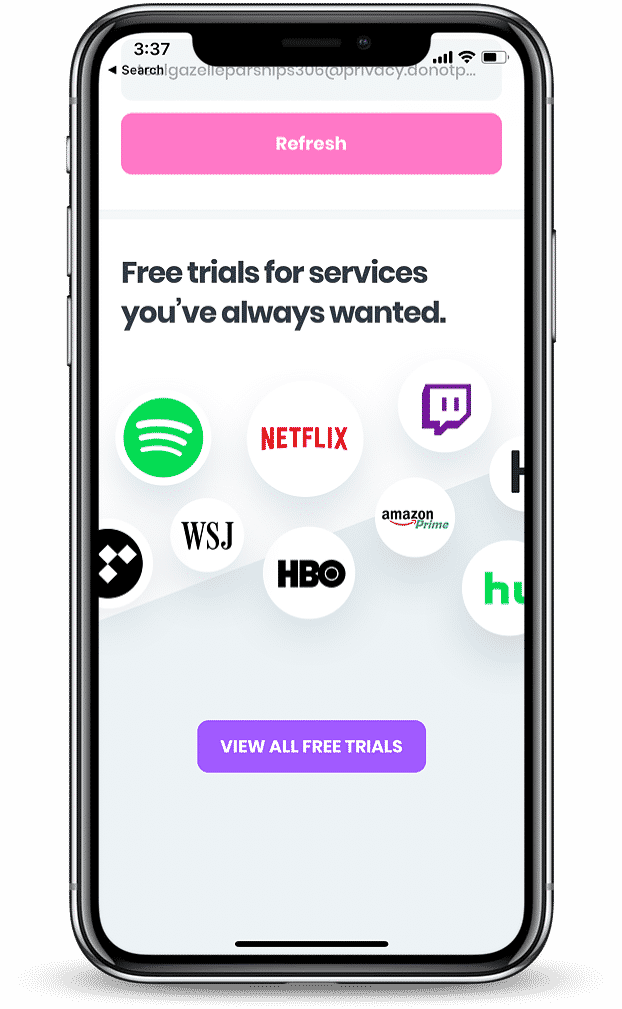 Sometimes missing the cancellation will lead to a hefty loss of dollars. One of the best ways to avoid it is by using the virtual credit card of DoNotPay. It helps you to use the Funnel Scripts free trial without any extra effort. When you subscribe to the free trial by DoNotPay, you won't be charged further. It will be directly unsubscribed when the free trial ends. Here are a few other benefits that our product offers you.
No worry about the money lost when you miss canceling the subscription. When you use DoNotPay, you don't have to enter your details. 
No need to invest your time in searching for cancellation methods. 
Gives you peace of mind that your personal credit card information is safe. 
You get access to DoNotPay's additional email address. This helps you to sign up with the platform without hassle. 
To use the virtual credit card of DoNotPay, you need to access it via a Web browser. Using the DoNotPay platform is quite straightforward. So you can freely enjoy the  without hindrance.  
What Are the Other Products That DoNotPay Offer?  

Besides virtual credit cards, DoNotPay offers plenty of other products too. You can freely enjoy other services of DoNotPay by creating an account. This is a convenient way to handle subscriptions without frustrations. To know more about our products, you can scroll through the links below. 
Get in touch with the  community to save time & money. Our products will save you valuable effort when you wish to try new services. Join your hands with DoNotPay today & reap the benefits right now!