How to Get a Free Trial from WTFast Without Giving Your Credit Card Info

WTFast is an online gaming server platform, providing fast and responsive game servers to hosts and players of online multiplayer games. WTFast makes it possible to host a private multiplayer game at performance levels and speeds that rival servers hosted by the game creators. With so many games offering the ability to host a private server, services like WTFast are essential. But they're not free.
WTFast costs roughly $10 per month, per computer. They do offer a , but it only lasts seven days before you will need to pay the full price of a subscription. Don't want to accidentally pay for WTFast when you're not sure about it? DoNotPay can protect you from unwanted free trial credit charges with a virtual credit card solution.
Does WTFast Offer a Free Trial?
WTFast does offer a free trial, though it's not easy to find. The  lasts seven days and renews immediately into the cost of the subscription tier you chose when you signed up. That's why, with WTFast, it's always better to start your free trial having selected "Monthly" so you will be charged the smallest amount should you forget to cancel before the seven short days of the free trial are over.
How Can I Get a WTFast Free Trial?
Getting a WTFast free trial is not as easy as it sounds. Head over to their price and subscribe page and there's no mention of a free trial. But Google a "WTFast free trial," and you'll find the secret link, just one hop away. Here's what to do:
Navigate to wtfast.com/en/subscription/index/trial
Choose a subscription plan.
Make sure the free trial box is checked.
Select "buy now".
Create a WTFfast account and login.
Enter your billing information, including your credit card information.
Purchase your free trial.
Enjoy for 7 days.
Does the WTFast Free Trial Automatically Renew Into a Paid Subscription?
Yes, WTFast will charge you for the full price of a membership subscription as soon as your 7-day free trial expires. In other words, they want to charge you for a subscription. Beware that seven days is not long enough for most people to fully explore a piece of software, which is exactly what WTFast is counting on with such a short free trial period. Watch out for that quick changeover from free to suddenly paid services.
Avoid Automatic Subscription Renewal With DoNotPay Virtual Credit Card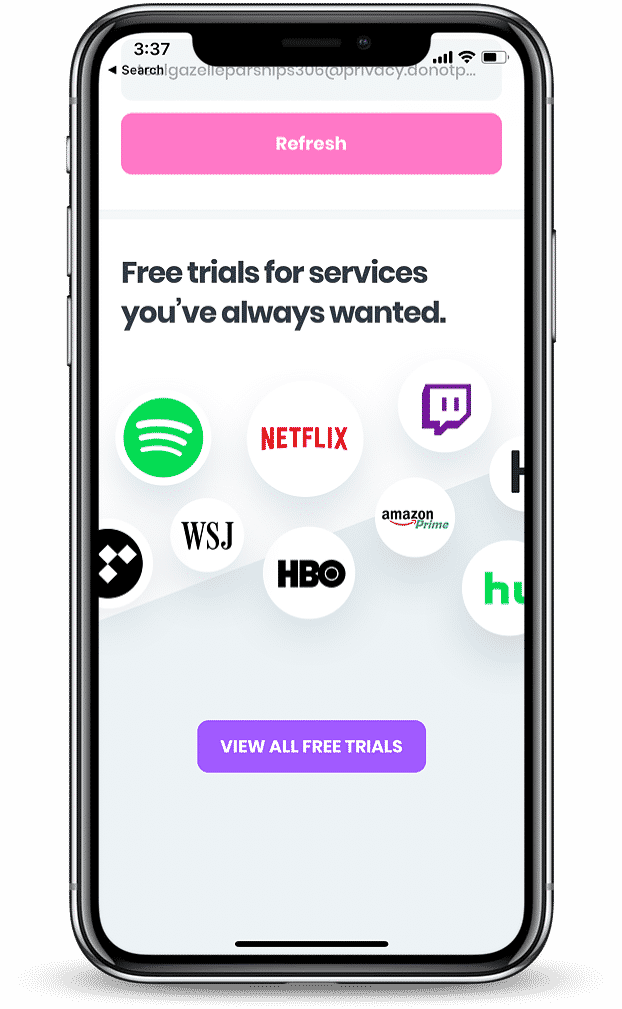 A seven-day free trial is just long enough to forget to cancel, but not long enough to really and fully explore the potentials of a game server like WTFast. They're counting on people getting hooked or distracted; unable to cancel their WTFast subscription until the payment has already cleared. Fortunately, DoNotPay has a clever solution to their clever trap: a virtual credit card.
The virtual credit cards help you do these things:
Don't give out your real financial information
Don't pay for rollover subscriptions after free trials
Explore dozens of free trials without hassle or financial risk
Here's how virtual credit cards work:
Virtual credit cards are used to provide a valid card number to a service you have no intention of paying after the free trial is over.
DoNotPay gives you a temporary, random credit card number.
You copy that number into your free trial sign up.
The card exists until you use it, then is deactivated without ever accepting a charge.
By signing up for free trials this way, you can guarantee that free trials are all fun and have no nasty surprise costs.
How Much Does WTFast Cost After the Free Trial?
WTFast has a three-tiered subscription service based on how many months you'd like to subscribe in a row. You will be charged the full amount for a paid subscription when your 7-day free trial with WTFast is over. WTFast costs roughly $10 per month, but you will be charged the full amount for a subscription, not one month at a time. The amount will depend on which plan you chose when you signed up for the free trial.
Costs You Could Be Charged After the Free Trial
| | | |
| --- | --- | --- |
| Plan Type | Monthly Cost | One-time Cost |
| 1 Month Plan | $9.99 per month | N/A |
| 3 Months Plan | $9.49 per month | $28.47 one-time cost |
| 12 Months Plan | $8.33 per month | $99.90 one-time cost |
What Else Can DoNotPay Do for You?

What else can DoNotPay help you do this year? Our services are designed to help you save money, save time, and take care of your most tedious chores in the easiest way possible. Check out our great selection of additional services that might just make your life easier this year.
 for DoNotPay to receive fast and easy solutions.