How to Get a Phone Chat Free Trial Without Using a Credit Card
People from all over the country and indeed from all over the world are asking about a  that they can use. There are a lot of people seeking genuine human connection, and one of the best ways for them to do this is to find other people who are interested in connecting with people in this way. It is quite common that people want to get together with others that have similar interests to their own, and it is often the case that it is challenging to find those individuals if you don't have access to them in your local area. DoNotPay can help you get set up with a free trial phone chatting service that can bring you closer to those people.

Can You Get a Free Trial of a Phone Chat Service?
Believe it or not, many  are more than happy to offer a free trial of their services to those who are genuinely interested in seeing what they are all about. They understand that offering this free sample of their service may be exactly what is needed to get someone more interested in the service in the long run. As such, they offer the free trial to hopefully create more long-term customers for themselves down the road. If you have been on the hunt for a service that can connect you with people who share interests that are similar to your own, then you should know you can get on for free to share chats about: 
| | |
| --- | --- |
| A shared interest with another person | A romantic spark with another person |
| The latest news about things that are happening in your area | Anything else that you would like to |
Some people use these services just to kill a little time, and others take advantage of them to try to find a romantic partner or even just a friendship. No matter what the need is for the service, it is extremely useful to know that it exists.
How to Avoid Auto-Renewal Charges
A legitimate concern that many people have when they first start looking into free phone chat line services is that they might inadvertently get signed up for a service that they did not intend to. In other words, they may have to put down a credit card number just to see the service on a trial basis. This wouldn't be such a big deal if humans weren't so forgetful by nature. It is too easy to let something slide, and then the next thing you know, you are being charged for a free phone line that you had no intention of continuing to use beyond the trial period. This is why you need to know about the DoNotPay virtual credit card.
The virtual credit card is great because it allows for:
A new credit card number to be generated with each purchases
No unwanted monthly renewal charges on services that you do not want and will not use
The ability to have peace of mind about the charges that you do put on this card
Greater flexibility in your choice of services to sign up for online
People are generally very grateful when they can prevent unwanted charges from racking up on their account as a result of not having canceled a service before the merchant charged them. The DoNotPay virtual credit card keeps people out of these sticky situations every time.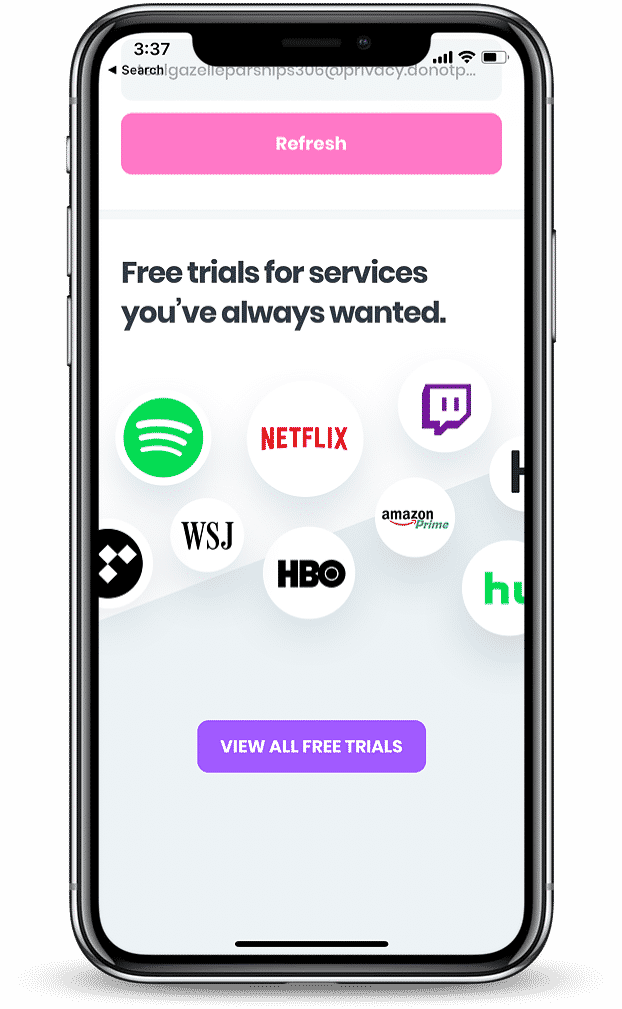 How Harmful Are Auto-Renewal Policies?
If there is one thing to take away from this whole piece, it should be those auto-renewal policies are very harmful to the consumer, and this is specifically the case when looking at something like a phone chat line. Some of the reasons given for why people dislike auto-renewal policies in regards to phone chat lines, in particular, have to do with these factors:
People don't want to see charges from a chat line appear on their credit card statement
People want to try out a chat line before they commit to paying for it each month
The chat line may be more expensive than what they would like to pay for it
They don't want their credit card number floating out on the Internet
When a company decides that it will implement an auto-renewal policy, it has nothing to do with the benefit that it provides to the customer. Rather, they are simply hoping that the customer will forget that they have subscribed and continue paying each month. Don't fall for their tricks.
Why Use DoNotPay to Get Free Trials and Don't Get Charged 
DoNotPay is fast. Applying for free trials independently is time-consuming. Therefore, enjoy your SPSS experience with DoNotPay.
DoNotPay is easy. It helps you avoid filling out many long forms. Wait for the feedback as DoNotPay ensures that your interests are well taken care of.
DoNotPay is successful. We have been tried, tested, and verified.
What Else Can DoNotPay Help With?
There are a lot of things that DoNotPay can assist with besides just showing people how to unsubscribe from their chat line services. They are also extremely helpful at providing the insights that people need to get help with the following:
Signing up for an appointment at the DMV
Looking for coupons to save on prescriptions
Help to file a complaint against a company
The ability to file an official police report
If there is a service that you need assistance with, there is a good chance that DoNotPay has it covered, and that means that you trust them to get the job done. Look over their services and see how much time they can save you.