How to speed up your driver's license renewal in Florida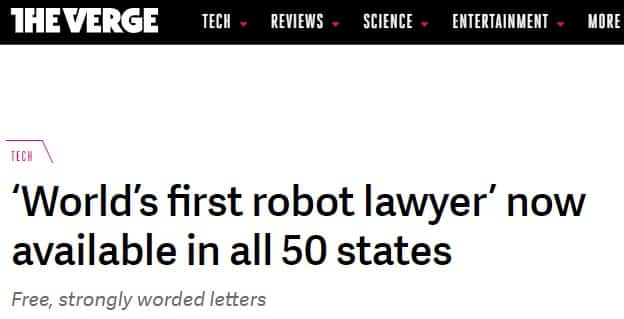 Has it already been eight years? That's how long a Florida issued driver's license is valid for. If you're approaching your expiry date, you shouldn't waste any more time and renew it as soon as possible. Driving without a valid license is illegal and there is no grace period after expiry. Today we'll help you simplify your driver's license renewal, so you can save your time and money.
In what ways can I renew my Florida driver's license?
You can renew your FL license as early as 18 months before expiry. The renewal fee will depend on the type of license you're using. A standard E-class license renewal costs $48. Currently, there are three ways you can submit a renewal request. The best method for you will depend on the circumstances. The methods are:
Online

In Person

Via mail (only for military personnel)
Here are the documents you'll need to provide
The documentation requested for license renewals in Florida is very straightforward. You can use this checklist to see if you have everything ready:
One proof of identity:
Valid U.S. passport or passport card

Birth certificate issued by the

health department

or

CDC Bureau

Certificate of Naturalization

Certificate of Citizenship

Consular Report of Birth Abroad
One proof of social security (SSN):
Two different proofs of residential address. These include, but are not limited to:
Recent utility bill

Medical card with address

Florida voter registration card

Valid home insurance policy

Valid car insurance policy
If you change your address, you must notify the DMV within 30 days.
One proof of legal name change since the last license was issued (not required if you submit a passport with your current legal name):
Marriage certificate

Divorce certificate

Legal name change policy
One proof of legal status for non-citizens. Include, but not limited to:
Valid U.S. visa

Green card

Asylum papers containing admission number
All documents must be original or a state-issued duplicate. Hand-written documents will not be accepted. More information can be found on the Florida Department of Highway Safety and Motor Vehicles (FLHSMV) website. If you schedule an in-person renewal appointment through , the app will tell you what to bring depending on the information you provided.
The best method of renewal for you?
Each method has its own pros and cons. We'll discuss each thoroughly in separate sections. Here's a table to demonstrate:
Method
Online
In Person
Via mail
How?

Complete the

Online form

Visit your local

FLHSMV office

Send a letter to customer service

Pros

Fastest method, available 24/7

Getting a

Real ID

, saving your online renewal

Useful if you're deployed

Cons

Not available to everyone.

You have to come during work hours

Only available to military personnel
Here's why you should consider renewing in person
Everyone has a bad experience when it comes to administrative work. Reasons span from waiting in long lines, having to take a day off work, getting rejected because they're missing one document, and so on. However, there are valid reasons to use this method, such as:
REAL ID

—starting October 2020, standards licenses will not be eligible for boarding local U.S. flights and entering government buildings. Moving forward, you will be required to have a

REAL ID

, which can only be obtained in person.

Save your online renewal

—You can only renew your license online every other time. If you've renewed a license online, by mail, or over the phone the last time, you're not eligible for online renewal this time.
This is the only method for

—non-U.S. citizens or those who've legally changed their name or address since their last license was issued. These people will have to submit documents proving their legal status or changes.

If your license has expired for over a year

—you can only renew it in person, as you'll be required to take a fresh set of tests
Renewing in person is not as exhausting as it's known for if you schedule your appointment. Luckily, can help you get a fast appointment and prepare your documents in no time. Use the version for all browsers and your visit will be scheduled in less than 120 seconds.
Renewing your FL license online
Online renewals are fast and reliable and you'll receive your new license within 10 days after submitting. However, there are a few rules if you're going to request your renewal online:
Your previous renewal must have been in person

You are a U.S. citizen or permanent resident

You're renewing a standard license and not a CDL

You haven't made any traffic offenses noted by the police

Your license isn't suspended

You did not miss a court summoning due to traffic violations
If you're breaking any of these rules, the only option for you is to renew in person.
Renewing your license through the mail (military personnel only)
If you're on active military duty outside of Florida you request a renewal online if they meet all online-renewal requirements. Otherwise, you and your immediate family can apply for a free temporary military extension card. This type of renewal will extend your license until 90 days after you're discharged, you obtain a new license, or return to permanently reside in Florida. To do this, you'll need to fill out the linked form and send it in one of three ways:
Via mail to Customer Service Center, 2900 Apalachee Pkwy, MS 99, Tallahassee, FL 32399

Via e-mail to CSC-Corr@flhsmv.govr

Via fax at (850) 617-3985
Can I renew my license if it's suspended?
If your driving privileges have been taken away from you for any reason, you must reinstate them before you're eligible for renewal. The process will depend on the type of suspension you received, and after you've done so you can only renew your license in person. to help you set up a fast renewal appointment after your suspension is lifted.
How can non-citizens renew their licenses?
Non-U.S. citizens will have to renew their licenses in person. Apart from regular renewal documents, you must provide a document confirming your legal status in the U.S. These can be a number of documents, such as a Green Card, valid Visa, Notice of Action, etc.
My license was lost/stolen/damaged, what should I do?
The first thing you need to do in these situations is to report the issue to your local FLHSMV (Florida Highway Safety and Motor Vehicles). Feel free to call them or go for a direct visit. They will instruct you on the process, but generally, you should be able to file for a new license both online or in person (unless you're a non-citizen, military personnel, or if you've changed your legal name or address). You will be charged a $25 replacement fee.
DoNotPay helps thousands and thousands of drivers study for their parking tests in these states:
DoNotPay Breaks Down Communication Barriers
Communication and new technologies walk hand in hand, and DoNotPay can smooth out any bumps on that road. On our platform, you can find useful tools for avoiding phishing emails and text messages, sending faxes online, stopping annoying robocalls, or signing up for new services without phone verification.
Contacting customer support is no party, but DoNotPay can make the process so much easier, whether you need to request a refund, demand compensation for a canceled flight, or file a warranty claim.
You can even use our platform for locating your loved ones in prison and sending them letters the proper way!
Can Your Virtual Assistant Do This?
Hey, Siri! Make me ready for my upcoming small claims court appearance. No luck? Ok, Google! Prepare a DMCA notice for that website that uses my photos without authorization. Still nothing?
DoNotPay is the virtual assistant that won't back away from issues that require legal expertise. Our lawyer bots work around the clock to get you due date extensions for utility bills, reduce your property taxes, or stop stalking and harassment before it gets ugly.
The world's first robot lawyer will provide assistance even with securing compensation for victims of crime!