How to Get a Flipster Free Trial Without Being Charged

Flipster isn't a cheap service, with subscriptions starting at nearly $100 a month. Before you invest in a monthly subscription, you're probably interested in a  to see if it's worth the cost to you. 
As the housing market gets tighter, people who "fix and flip" houses for profit are eager to find any edge possible to find the properties that will bring the best payday. Flipster is a service that does just that, providing a database of potential homes, as well as other tools. Here's the information you need about what it costs and how to give it a spin without paying for a subscription.
Can You Get a Free Trial of Flipster?
Although the information isn't readily available on the website, you can get a . It doesn't have all the features of a full subscription, but it will allow you access to most of the benefits of the software. The trial period lasts for two weeks.
How Do I Sign Up for a Flipster Free Trial?
Signing up for a subscription to Flipster is easy. Simply follow these steps:
Go to the Flipster website.
Scroll all the way to the bottom of the page and click "add to cart."
This will take you to an order page, listing the benefits of the software.
Fill out the contact information and billing address.
To finish the process, you will have to put in your credit card information. It's been reported that you'll have to pay $1 for the free trial, but that's not made clear on the order form.
Finish by clicking the button that says "Yes! I want Flipster!"
Will the Flipster Free Trial Automatically Renew Into a Paid Subscription?
At the end of your two-week free trial, you will automatically be charged $97 for the first month of your subscription. If you decide you don't want to continue with the paid subscription, you need to do so 24 hours before the trial period ends.
If you are charged for a month, you have three days to cancel and request a refund. The company says that they do not issue refunds after the three-day grace period.
Avoid Automatic Renewal With DoNotPay Virtual Credit Card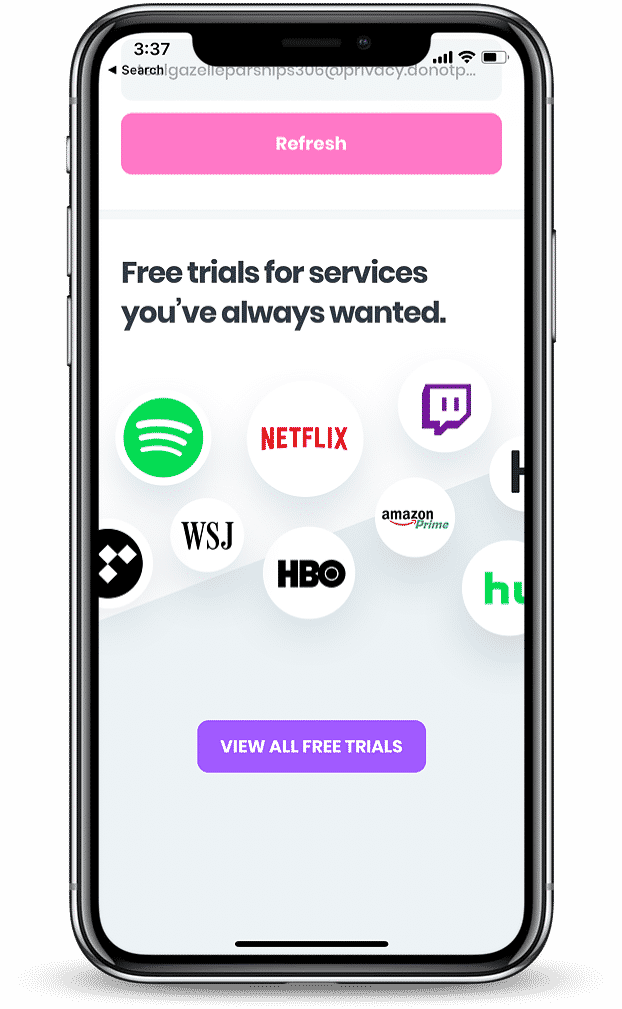 It's very common for people to get stuck paying for a service they don't want, simply because they forgot to cancel before the free trial was over. In fact, it happens so often that free trials are a part of many companies' sales strategy because they know how often customers accidentally end up making a purchase.
DoNotPay has created a service to help prevent this exact thing from happening, so you never end up handing over your money unintentionally. We can create a free virtual credit card to block an automatic renewal at the end of a free trial. Here's how it works:
DoNotPay creates a random credit card number and verification information.
You use that number to set up a free trial for any service.
At the end of the free trial, the company tries to charge your card for the paid subscription.
Because there are no funds associated with the number, the charge is denied, and you are unsubscribed automatically.
It's just that easy to outsmart the automatic renewal. For more information, click here to learn about our virtual credit cards.
Exactly How Much Does Flipster Cost When the Free Trial Ends?
Flipster offers different subscription packages that provide increasing levels of access to their information about the housing market in your area. The package prices vary from the prices below:
Alternatives to Flipster
Flipping houses is a lucrative and popular business venture. Because of that, there are many companies that cater to the would-be flipper. If you'd like to try a different company, here are a few other options, and how they stack up.
| | |
| --- | --- |
| REIPro | REIPro offers many of the same features as Flipster, and their price point is very similar. However, they don't have data on potential motivated sellers. They also offer a 14-day free trial, but they're much more upfront about it than Flipster. |
| DealMachine | DealMachine costs less than Flipster, at $49/month for its basic plan. It provides 500 leads each month, as opposed to Flipster's 10,000 leads per month for its basic plan. |
| Realeflow | Realeflow has a number of the same features as Flipster, for a slightly lower price that starts at $75/month. Users have reported that the interface isn't very easy to use, however. |
| FreedomSoft | FreedomSoft has a very similar price to Flipster, but it has far fewer features. It doesn't offer a training center, offer generator, rehab checklist, or Craigslist leads, among other missing features. |
DoNotPay Can Do So Much More for You

Our free virtual credit cards are just one example of how we can help you protect yourself. Here are some of the many other ways we're on your side:
You don't have to feel helpless when dealing with tactics like starting automatically paid subscriptions. DoNotPay is here to help you take control.