Get a FlexJobs Free Trial Without a Credit Card

Over half of Americans are expecting to search for new jobs in the coming year. A growing number of these jobseekers are actively looking for flexible hours or remote work opportunities, which FlexJobs promises to help its members find. FlexJobs currently markets itself as "The #1 job site to find vetted remote, work from home, and flexible job opportunities since 2007."
If you are intrigued by FlexJobs and their advertisements, you may wonder if you can sign up for a . Below is a look at the various FlexJobs subscription plans and similar sites that offer free trials. Read on to find out whether you can request a FlexJobs free trial and how to get risk-free trials using DoNotPay.
Does FlexJobs Offer a Free Trial?
No. Unfortunately, there is no such thing as a . However, FlexJobs still offers a few discounted or free ways to get a feel for FlexJobs' services:
Access free job search tips on the FlexJobs blog.
Sign up to their email subscription list to participate in webinars for job applicants.
How Much Does a FlexJobs Subscription Cost?
The cost of a FlexJobs subscription depends on the plan you choose. The least expensive plan option available is for one week, which costs $9.95. Members can choose from one of the following four subscription plans:
| | |
| --- | --- |
| FlexJobs Subscription Length | Price |
| 1 week | $9.95 |
| 1 month | $24.95 |
| 3 months | $39.95 |
| 1 year | $59.95 |
Does a FlexJobs Paid Subscription Automatically Renew?
Yes, once you subscribe to FlexJobs, your subscription will renew automatically at the end of the subscription period you selected. For instance, if you chose a 30-day subscription, you can expect renewal to occur automatically at the end of Day 30. If you select a 3-month plan, renewal will occur at the end of Day 90.
You can avoid automatic renewal of your FlexJobs subscription by canceling your account. FlexJobs clearly states, "You are solely responsible for" canceling your account if you do not want your subscription to renew. They also state that no prorated credit will be offered, so you need to make sure to cancel your subscription before the next cycle begins.
How to Avoid Automatic Renewal of a FlexJobs Subscription With DoNotPay's Virtual Credit Card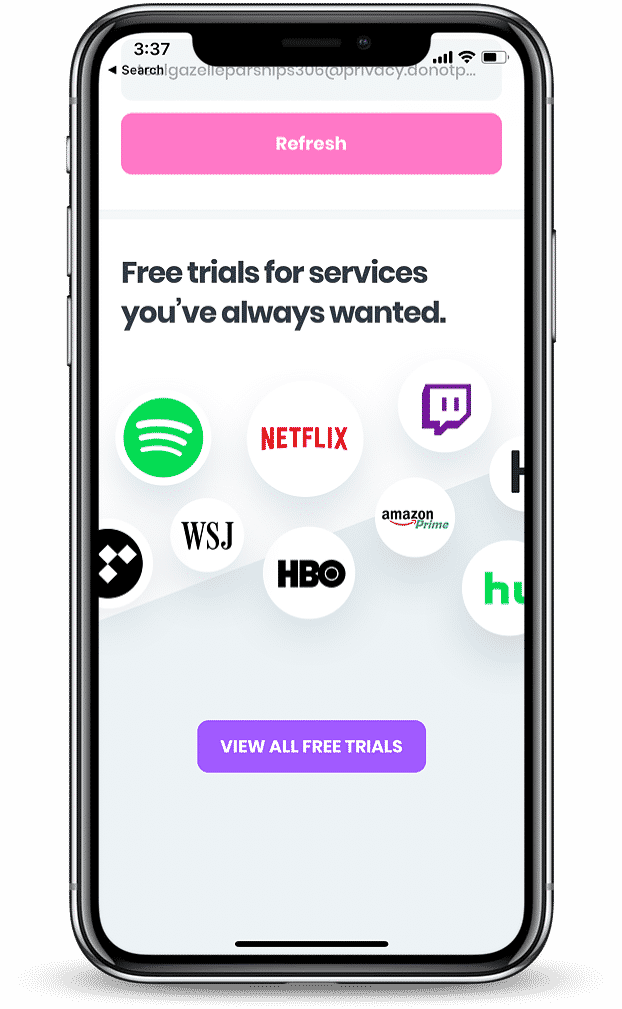 While FlexJobs does not offer a free trial, thousands of people decide to pay for a FlexJobs subscription. All too frequently, FlexJobs members will forget their subscriptions renew automatically and fail to cancel them. This happens frequently to many people who subscribe to free trials that can erode their budget, especially if they subscribe to multiple job search sites.
Fortunately, there is now a simple way to prevent forgetfulness from costing you money. With the help of a DoNotPay virtual credit card, you can sign up for free trials and other subscriptions without having to use your personal debit or credit card. The process works like this:
Find a free trial you would like to sign up for.
Request a free virtual credit card from DoNotPay.
This allows you to sign up using a randomly generated number instead of your personal credit card.
The random number then declines any charges and is deactivated, so you cannot automatically be billed again at the end of the trial period.
What Are the Most Popular Alternatives to FlexJobs?
If you are disappointed by the lack of a free trial from FlexJobs, do not despair. There are many other job search websites that DO offer free trials that you can access easily without being charged. Here are some examples:
| | |
| --- | --- |
| FlexJobs Alternative | Site Description |
| Monster.com | As one of the largest and oldest employment websites in the world, Monster.com offers transparent pricing and the opportunity to start a Free 4-Day Trial. As a resource for job seekers and employers for 25 years, Monster.com offers a host of enticing flexible job categories and opportunities such as the following: |
| Power To Fly | Power To Fly offers a host of free job search services including free webinars, free online guidance, and free access to jobs. You can also sign up to begin receiving job alerts and valuable job search updates. |
| We Work Remotely | Like FlexJobs, We Work Remotely offers access to flexible work opportunities. While there is currently no free trial option, you can create an account at weworkremotely.com quickly and easily. We Work Remotely specializes in virtual opportunities and jobs in the technology industry. |
How Else Can DoNotPay Help You Manage Your Finances and Resolve Costly Issues?

Receiving free trials without being charged and requesting virtual credit cards are just two of the countless ways DoNotPay can help you navigate life's challenges. Here are some other issues DoNotPay can help you resolve with ease:
If you are ready to start resolving these issues and others with ease, we encourage you to .  Signing up is fast and easy. Within a couple of minutes, you can put yourself on the fast track to saving time and money.