Sign up for FlexiSPY Free Trial Without Getting Charged

FlexiSPY is a monitoring app and software for mobile, PC, and Mac developed by Vervata, a Thailand tech-based company. FlexiSPY gives you unlimited access to all the data and communications on the target device.
Does FlexiSPY Offer a Free Trial?
Yes, it does. You can access  download for the first 24 hours without any conditions or providing credit card information. Fortunately, you can experience all the benefits of FlexiSPY premium for free for the next 24 hours.
Once the 24-hour free trial expires, you will need to upgrade your FlexiSPY premium license to a FlexiSPY Extreme license to keep enjoying the services.
How Can I Get a FlexiSPY Free Trial?
Head over to FlexiSPY's free trial page. However, since the free trial program is still not active, you will be asked to sign up to a mailing list to stay updated if the program starts. According to the free trial page, you can try out the product for free for 24 hours without needing a credit card or any conditions when signing up.
Does FlexiSPY Free Trial Automatically Renew into a Paid Subscription?
No, it doesn't. Fortunately,  does not upgrade or renew subscriptions automatically, since it doesn't need your credit card information during the sign-up process.
Once the 24-hour free trial period lapses, you will have to renew it yourself. The free trial account is then deleted from the FlexiSPY servers after seven days in case it hasn't been activated or renewed.
How Much Does FlexiSPY Cost After the Free Trial?
FlexiSPY offers three plans for Android and iPhone users as well as single plans for iPads and computers.
Lite
Premium
Extreme
Android
$29.95 – 1 month
$68 – 1 month
$99 – 3 months
$149 – 12 months
$199 – 3 months
$349 – 12 months
iPhone
$29.95 – 1 month
$68 – 1 month
$99 – 3 months
$149 – 12 months
$199 – 3 months
$349 – 12 months
Apple iPad and computer users pay $68 for 1 month, $99 or 3 months, and $149 for 12 months.  with DoNotPay to get you free trial access without charges to any spyware offering free trials.
Avoid Automatic Subscription Renewal With DoNotPay Virtual Credit Card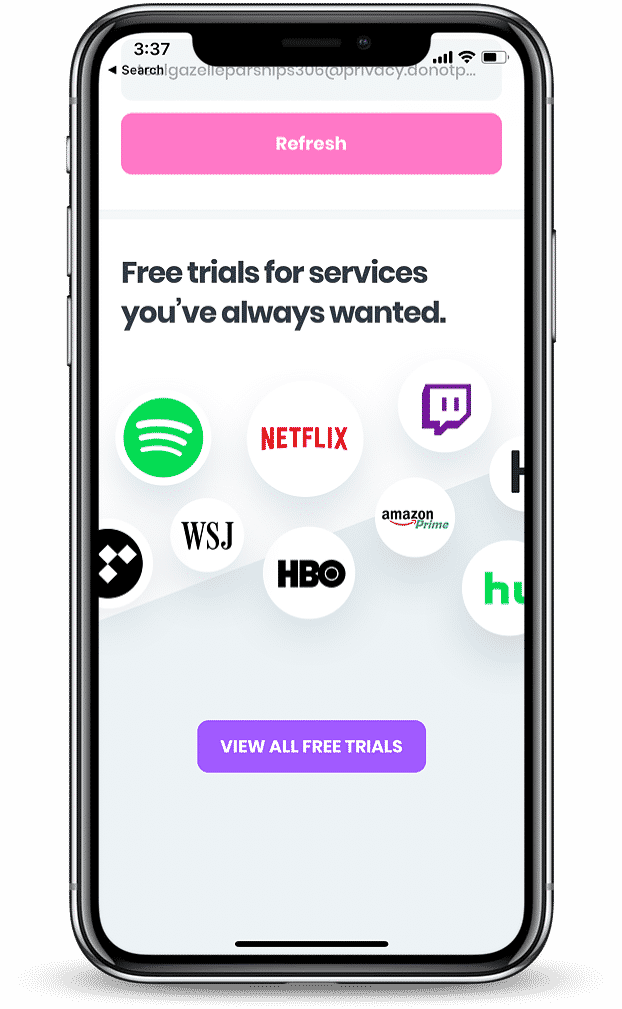 Virtual credit cards help you do these things:
Don't give out your real financial information
Don't pay for rollover subscriptions after free trials
Explore dozens of free trials without hassle or financial risk
Here's how virtual credit cards work:
Virtual credit cards are used to provide a valid card number to a service you have no intention of paying after the free trial is over.
DoNotPay gives you a temporary, random credit card number.
You copy that number into your free trial sign-up.
The card exists until you use it, then is deactivated without ever accepting a charge.
What Are the Most Popular Alternatives to FlexiSPY?
At the very core, FlexiSPY is used as a parental control tool. Most parents use FlexiSPY and other digital monitoring software to keep track of their kids' communications and internet usage. FlexiSPY can also help employers keep track of employee practices to ensure maximum effectiveness during work hours.
Is FlexiSPY Legal? 
Yes, it is legal to buy and use FlexiSPY but only within certain constraints. For instance, it is illegal to use FlexiSPY without the target's consent unless they are minors. As a tracking software, FlexiSPY has several competitors offering different features and price points. What you find in FlexiSPY may ultimately be lacking in other tracking software.
Moreover, not all tracking software will offer you a free trial upon signing up. Spyware such as FlexiSPY allows you to keep track of another phone or computer user. However, if you find the need to compare features or prices with other spyware, below are some of the 10 best, most common alternatives to FlexiSPY:
Spyware
Benefits
Cost
mSpy

It doesn't require you to jailbreak the target phone
It allows you to spy on iPhones without needing physical access to the device

$11- 6- $48.99
Cocospy

No jailbreak or root access is required
It provides iCloud spying (monitoring a target device without physical access), unlike FlexiSPY

$39.99 per month
LetMeSpy

It has a free plan
It is one of the most affordable spyware

$6.00 per month
iKeyMonitor

It offers a free trial demo version
Rooting and jailbreaking is not entirely necessary

$9.90 per month (20+ devices)
Hoverwatch

It offers a free trial
You can take a front camera picture automatically every time the target phone is unlocked

$6.00 - $24.95
XNSPY

It allows you to track over 11 social media apps and record the screen while in use
It also allows you complete control of the device
The app also gives you quick reports such as top callers and top-visited websites

$59.99 a year
Spyrix

It has a free trial
It has non-stop screen recording and can take screenshots remotely
It can also be uninstalled remotely

$59- $479
Mobistealth

You can playback phone calls and remotely record the environment
It also claims to work on Blackberry devices

$59.99 - $69.99 per month
Auto Forward

It does not require you to have the target phone with you. It sends an over the air message to install the app

$2.99 - $6.99
Spyine

It has advanced features such as geofencing
It has an iCloud monitoring solution

$16.99 - $99.99 per month
What Else Can DoNotPay Do?

Besides signing you up for free trials using a free virtual credit card, DoNotPay can also help to:
with DoNotPay to register for FlexiSPY free trial without getting charged on your credit card using virtual credit cards.