How to Get a FinViz Elite Free Trial With a Virtual Credit Card

With so many recent advances in the digital space, the age of the retail investor is at hand. Instead of visiting a broker or needing a pile of cash at your disposal to get an appointment, you can take action by yourself from the comfort of your couch with any amount of disposable income. You have options, but how do you choose where to put your money? FinViz is one of many platforms available to track the performance of a particular stock. If you'd like to see what the platform has to offer, DoNotPay can help you .
How Do I Get a Free Trial of FinViz?
Some stock research tools allow you to access their information via mobile app, but FinViz users are limited to browser access. The Most  screener features are free to use without even creating an account, though depending on the market, quotes are delayed 15 or 20 minutes for free account holders. You can filter to evaluate stocks on one of three exchanges:
AMEX
NASDAQ
NYSE
There are no plans to expand the screener's coverage to other markets, but you can view performance in foreign markets from the Maps tab.
Without subscribing, you have access to dozens of filters across what the platform has grouped as Descriptive, Fundamental, and Technical characteristics. Filters include
Index
Sector
Price to earnings (P/E)
Earnings per share (EPS)
Dividend yield
and much, much more.
You are limited to the options in the drop-down menus when choosing values. Within the screener, you can also view ETFs, though there is less detailed information available compared to other platforms.
In addition to the stock screener, FinViz offers heat map views of the S&P 500, cryptocurrency historical performance, and other tools for advanced traders. You can also view news articles if you'd like to see what's driving the market. All of this is available without an account. If you do register for an account, you can create groups of stocks to watch. You are limited to
50 portfolios
50 tickers per portfolio
50 stored filter sets on the stock screener
If you subscribe for Elite features, in addition to the registered account features, you get
The ability to set custom filters on the stock screener
Doubled maximums on the number of portfolios, the number of tickers per portfolio, and the number of stored filter sets on the screener (100 each)
Real-time quotes
The ability to export your screener data
Backtests
Email alerts
Access to extended hours market data (8 am to 5:30 pm instead of the open hours of 9:30 am to 4 pm)
No ads on the page,
Unfortunately, FinViz does not offer free trials of its Elite features. You can, however, get a refund of the service within your first 30 days if you are not satisfied with the platform as a monthly subscriber. FinViz offers two payment schedules:
| | |
| --- | --- |
| Monthly | (USD 39.50) |
| Annual | (USD 299.50) |
Both tiers have access to the same features. The annual payment may look attractive at almost 40% less than the monthly, but you cannot request a refund for an annual subscription.
FinViz Auto-Renewal
If you sign up for a monthly Elite subscription to , you will be automatically charged at the end of the month unless you cancel. If you find that you love the features available with Elite access and want to save money by purchasing an annual subscription, you will have to cancel your monthly subscription, wait for its time to run out, and then enroll in the annual subscription.
If you cancel, you will still have access to the Elite features for the remainder of the time you have already purchased. If you leave the service but want to come back in the future, your data will still be available on your account.
How to Get a Refund
To request a refund from FinViz, you have two options:
Use their contact form
Email the support team at support@finviz.com
Avoid Surprise Expenses with DoNotPay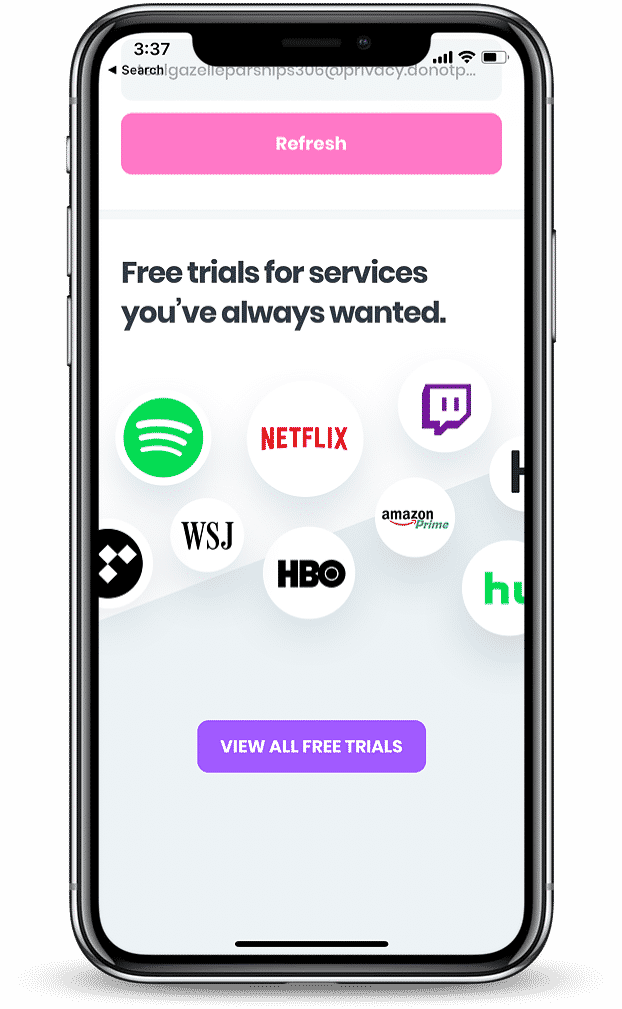 You evaluate potential additions to your portfolio based on their potential growth and cost to you. Maintenance fees might be unavoidable, but membership fees don't need to be on your statement. Use DoNotPay's virtual credit card service to keep surprise fees from eating away at your balance. With a virtual credit card, your money is safe from auto-enrollment charges because the information you provide isn't linked directly to your funds.
Contribute More to Your Portfolio with DoNotPay

You're making the most of the money you have, but you would love to have more principal to throw into the market. Find more room in your budget with DoNotPay! We can help you find money and decrease your expenses by
and more. Try DoNotPay today and watch your net worth grow!