How to Get a Risk-Free Trial of FilipinoCupid With a Virtual Credit Card

Online dating apps are increasingly popular these days, and it seems there's at least one out there for every sort of community. Singles hoping for a relationship with someone from the Philippines, for example, often turn to FilipinoCupid.
Before jumping into paying for sites such as FilipinoCupid, consumers usually would like to know a little more about who they might find on it. This is where a  could come in handy. But just how possible is it to get a free trial from FilipinoCupid? Read on to learn more.
Does FilipinoCupid Offer a Free Trial?
FilipinoCupid does allow you to give their site a , although the free version does not give you most of the features that you'll probably be interested in if you're looking to connect with a potential romantic partner.
The free version of FilipinoCupid allows you to look at the profiles of other members who are using the service for as long as you would like. If and when you encounter someone who you would like to get to know better, however, you'll have to sign up for a paid membership and provide your credit card number in order to contact them. We have to say, that's a pretty big caveat on the usefulness of the free membership.
How Do I Get A FilipinoCupid Free Trial?
If you would like to sign up for the , you will need to navigate to filipinocupid.com and click on "View Singles Now." From there, you will be prompted to create a free account. To create your free account, you will need to enter the following information:
Your name
Your gender
The gender of the partner you're seeking
Your age
Your email address
A password
After you've created your profile, you'll be able to browse the profiles of other singles on the site.
How Much Does FilipinoCupid Cost?
If you're interested in upgrading from a free account to a paid subscription in order to be able to contact others on FilipinoCupid, you can expect to pay as follows, depending on which plan you choose:
Filipino Cupid Membership Price Table
| | | | |
| --- | --- | --- | --- |
| Membership Type | Length of Plan | Monthly Cost | One-Time Payment |
| Platinum | 12 months | $13.33 | $159.99 |
| Platinum | 3 months | $26.66 | $79.98 |
| Platinum | 1 month | $39.99 | $39.99 |
| Gold | 12 months | $11.67 | $139.99 |
| Gold | 3 months | $23.33 | $69.98 |
| Gold | 1 month | $34.99 | $34.99 |
The Platinum Plans come with advanced features such as
Profile hiding
Anonymous browsing
Highlights for your profile
High ranking of your profile
Ability to send one message to someone with a free account without them having to upgrade to receive it
While Filipino Cupid does not offer mail-in payment, they do offer almost every other type of payment option you'd need. The payment process is quick and simple. Keep in mind that if you purchase a 3 or 12-month membership they bill the entire subscription in one upfront payment.
VISA
American Express
Mastercard
Discover
Diner's Club
PayPal
Paysafe Card
Bank Transfer
Skrill
Avoid Automatic Renewal With DoNotPay Virtual Credit Card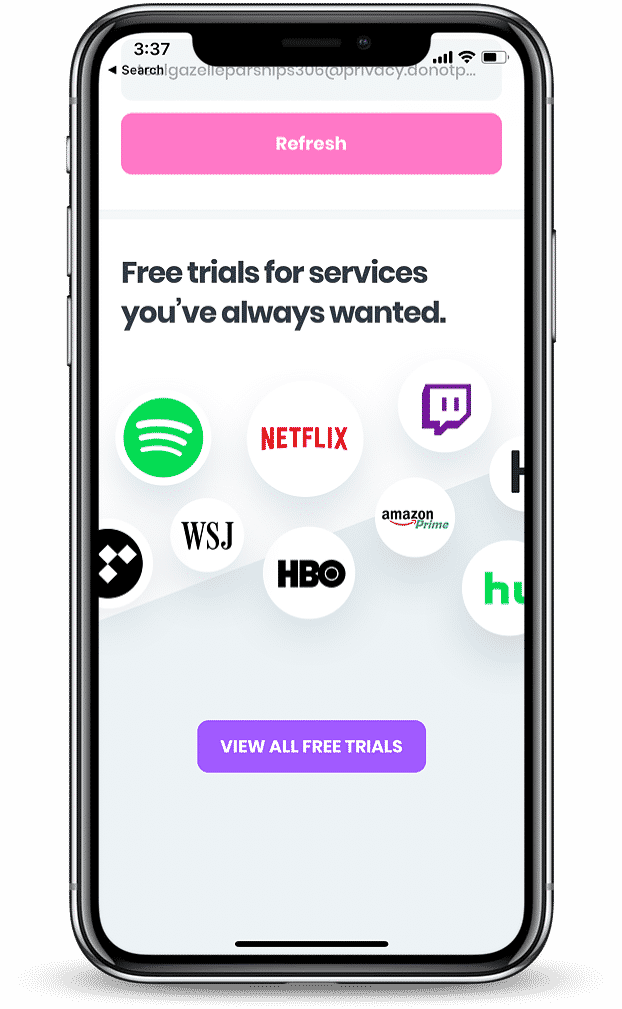 As is true of many dating sites, the prices on FilipinoCupid are not terribly low. And while FilipinoCupid doesn't offer a free trial that will automatically renew if you aren't careful to cancel it in time, other dating sites may lure you in with the offer of a free trial. If you get sucked into one of these free trials and forget to cancel, you could end up footing a pretty hefty bill when all is said and done.
For that reason, before you give in to an offer of a free trial from any site, dating or otherwise, it's a good idea to plan ahead and use a virtual credit card to provide your payment information. DoNotPay actually offers a free virtual credit card that you can use for this purpose.
With a virtual credit card, you can be sure that you won't end up getting charged for a subscription after your free trial ends. This is because the credit card information that you provide is simply a randomly generated number that has no actual money associated with it.
What's more, the use of DoNotPay's virtual credit card helps protect your privacy. No one will be able to connect your purchase with your identity through a virtual card.
What Else Can DoNotPay Do?

DoNotPay makes it its mission to help customers navigate life's challenges as quickly and cheaply as possible. It also aims to help them exercise their rights in many of life's bureaucratic battles and to save money in a myriad of ways. DoNotPay can help you
DoNotPay is constantly thinking of ways to help save you money and even put some extra back in your pocket.