How to Get a Fender Play Free Trial Without Giving Your Credit Card Information

Aspiring musicians love Fender Play. It's an online system for learning how to play the guitar if you don't have an instructor or can't get to lessons as often as you would like. The app is easy to follow and lessons are presented by real teachers.
Many companies offer free trials. A subset of them request a credit card number and will automatically convert your free trial to a paid subscription if you don't cancel. DoNotPay offers a free virtual credit card you can use to get free trials without being charged.
Does Fender Play Offer a Free Trial?
Yes.  offers a seven-day free trial. This is shorter than a lot of free trials, but should be enough for most people to determine whether their lesson system matches their learning style.
There is also a fourteen-day presubscription period they refer to as a "free trial," which works slightly differently as given below.
How Can I Get a Fender Play Free Trial?
It's easy to sign up. Just:
Click on the "Get 7 Days Free" button in the top right corner.
You can then create a Fender account by filling out the form. Alternatively, you can sign in with Google or Facebook.
For the seven-day free trial, you do not need to give out credit card information. However, be aware that there is also a fourteen-day free trial. This is a free period at the start of an Annual Plan, and with this trial you will need to give up your credit card information and will be automatically charged. Make sure you are signing up for the seven-day "Test drive."
You will also need to download the app to your:
Android devide
iOS device
As a note, you can subscribe to Fender Play through the app, in which case you will do all account management through the app. If you subscribe through the website, you will manage your subscription there. This is just a matter of preference. Through the website, it appears that you have to sign up for the free trial and then pay to upgrade your account, there is no direct buy now button.
Does the Fender Play Free Trial Automatically Renew Into a Paid Subscription?
The  does not automatically renew. The fourteen-day trial does, but it can be canceled at any time. If you do so, your access will terminate at the end of the fourteen days. The seven-day trial is less risky.
If you decide to pay for an account at any time during the seven free days, you will lose the remaining free period.
Your paid account will start the day you sign up and continue to renew on that date.
Avoid Automatic Renewal With DoNotPay Virtual Credit Card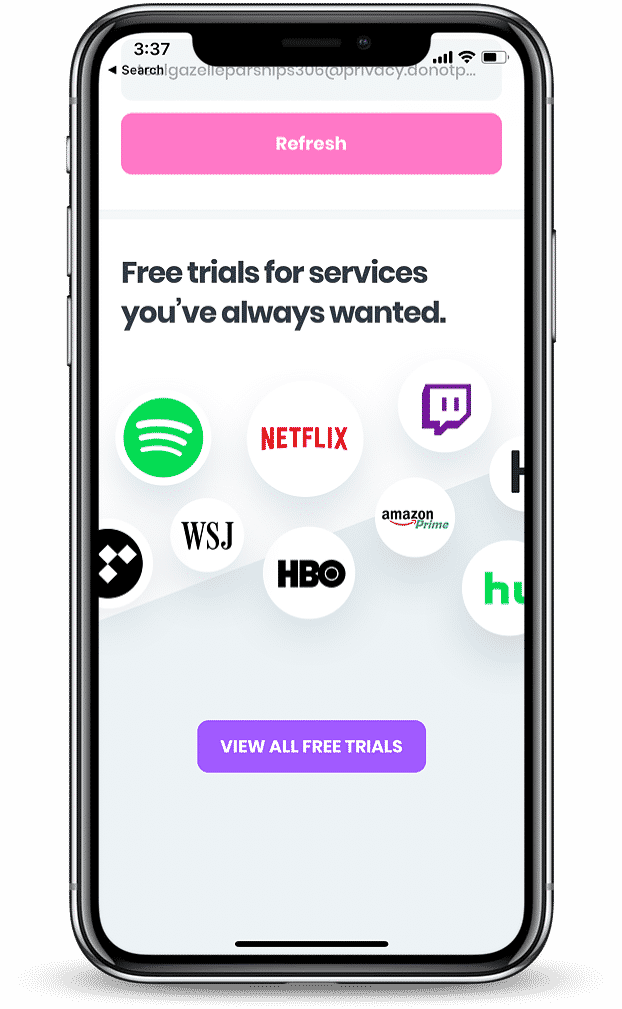 If seven days isn't enough, you can get the fourteen-day trial and then cancel. However, many people forget to cancel free trials. They are then stuck paying for a service they are not using and may even have forgotten they ever signed up for. Sometimes, you can have a bill on your card from a completely unfamiliar company because the company sending the bill is a different department and has a different name.
One way around this is to use a virtual credit card. This gives you a number that looks valid when you sign up, but has no money on it and thus will not be charged. This kind of virtual credit card is completely legal, and is designed for this exact purpose. While it is a "fake" number, it is not legally considered fraud.
DoNotPay offers virtual credit cards you can use to sign up for any free service. Read this for more information and to find out how to get one. While the seven day trial option is safer, this is a great way to get the fourteen free days and then decide if it's worth subscribing.
How Much Does Fender Play Cost After the Trial?
There are no extra or hidden charges and no tiered accounts to worry about. Everything is under the same subscription band.
| | |
| --- | --- |
| Plan | Cost |
| Monthly | $9.99 |
| Annually | $89.99 |
The annual plan gives you a 10 percent discount on Fender gear and supplies for the year. The Fender Play plan automatically renews unless you cancel it, so be sure to remember to do so if you decide it is no longer useful for you.
What Else Can DoNotPay Do?

DoNotPay is a remarkable robot lawyer, a versatile tool which can help with all kinds of tedious problems in your life. You can spend the time changed annoying the neighbors with your ukulele practice.
These include:
For these and many other knotty problems, check out DoNotPay. It's fast, easy, and has a high chance of success.