How to Get a FaceApp Free Trial Securely With a Virtual Credit Card

In 2017, a new mobile photo editing app took the internet by storm named FaceApp. FaceApp introduced creative new filters such as the age filter where people could dial up their age to see what they'll look like when they are old, the gender swap filter where they could see what they'd look like as a different gender, and the beard filter where they could add a beard or mustache to their photos.
Almost everyone tried it, and celebrities like Carrie Underwood, Adam Scott, and Kevin Hart joined on the popular FaceApp challenge.
Subsequent updates saw the introduction of FaceApp Pro, where people pay for premium filters and enjoy the app ad-free. If you opted in for the 'Pro' version and don't want to be charged subscription fees anymore, but you are wondering how to opt out, this post is for you.
Does FaceApp Offer a Free Trial?
FaceApp is free, so there's no need for a free trial. However, they have a 'Pro' version with additional photo and video editing features.
Users are prompted to sign up for FaceApp Pro when they sign for the first time. You can accept this prompt or continue to use the app's free version.
Does FaceApp Pro Automatically Renew Your Subscription?
FaceApp does not have a free trial period, and therefore subscriptions here may be a little different from other apps and services with free trials. To be charged for FaceApp, you have to opt into their 'Pro' version. If you didn't do that, you have nothing to worry about and can continue to use the free version, albeit with fewer filters and features, indefinitely.
However, all subscriptions for FaceApp Pro are auto-renewed, and you'll be billed every month or once a year for the rate selected, depending on your subscription plan.
Note that your current subscription will be renewed within 24 hours towards its end and not after. Therefore, ensure you cancel your subscription at least a day earlier before it ends if you don't want to keep paying for the app.
How to Cancel Your FaceApp Pro Subscription on Your Own
Canceling subscription with FaceApp is nothing but easy for both Android and iPhone users. Just follow these steps to stop the charges:
On Android
Start by going to 'Google Play' on your phone
Search or scroll down to 'FaceApp'
Tap on 'Manage Subscriptions' and the 'FaceApp subscription'
At the bottom of the screen, you'll see the 'Cancel Subscription' option
You'll be prompted to give a reason for canceling, and once you do, tap 'Continue'
Tap 'Cancel Subscription' again, and you'll be done
On iPhone
Open Settings > [your name] > iTunes & App Store
At the top of the screen, tap on your Apple ID
Sign in if prompted
Scroll down to 'Subscriptions'
Tap on 'FaceApp' and proceed to 'Cancel Subscription'
How Much Does FaceApp Pro Cost?
FaceApp Pro allows users access to more editing features than those available on the normal FaceApp. If you're wondering how much will it cost you to get the 'Pro' version, here are the costs:
$4.99 for a monthly subscription
$29.99 for the annual subscription
So, what more features do you get with the paid version of FaceApp? First, you get access to all style filters and editing features available on FaceApp. You'll also be able to enjoy new filter updates as they are introduced to the app. And lastly, you'll get access to all the content and features that are locked behind a paywall within the free version of the app.
There is a wide range of different apps available for editing. Below is a summary of other apps that you can choose from:
App
Description
Cost (Pro Version)
Reface
With its AI-powered deepfake technology, it lets users try on another face/form for size.
$3.99/mo

$24.99/year

Meitu
This app uses facial recognition to combine your actual face with a virtual look.
$1.83/mo

$14.98/year

Oldify
This video and photo booth app lets you change your appearance from young to aging with a few clicks.
$0.99
Cupace
An photo editing app that simplifies cutting and pasting a face on a photo.
Free
InkHunter
Allows you to select designs from different tattoo artists and put them on your picture so you can try them on yourself through AI technology
$0.99
Avoid Automatic Subscription Renewals With DoNotpay Virtual Credit Card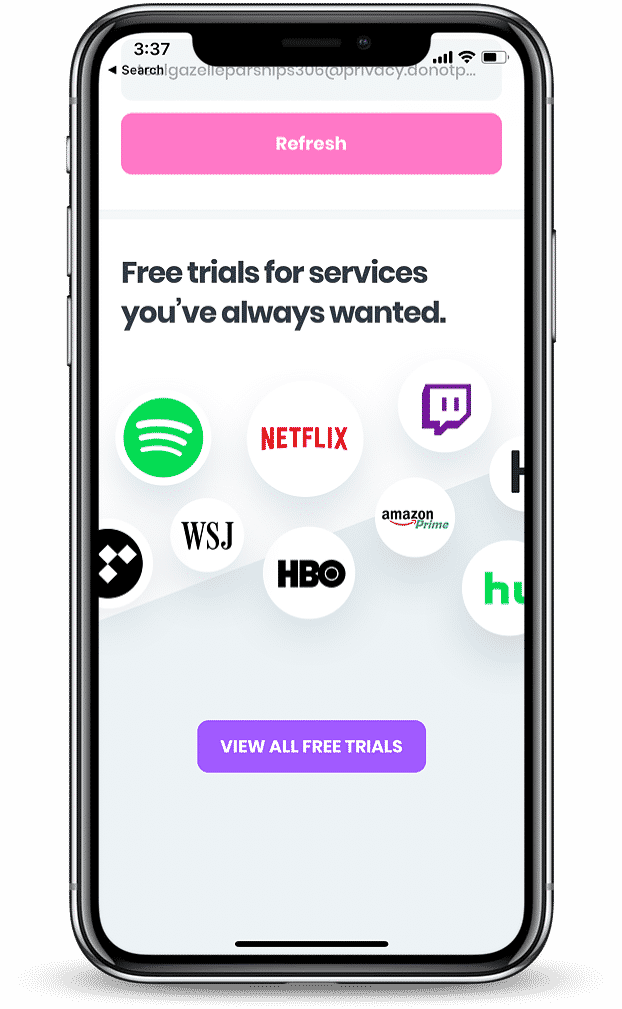 If there's one thing that people easily forget, it's to cancel their free trials and then find themselves paying for services they no longer need. The same can also happen with your FaceApp Pro subscription. You can forget to opt-out in time and find yourself slapped with another bill you didn't plan for.
But what if we told you there is a better solution where you'll not need to keep track of all your subscriptions and worry about canceling them before they expire. Yes, with DoNotPay's virtual credit card, you can finally enjoy your free subscriptions without constantly worrying about when they'll end.
Here's how it works:
DoNotPay generates a random number and credit card information that you can use to subscribe to any service
Once the free trial ends, the service cannot charge you because there's no money on the free virtual credit card, and you'll get unsubscribed automatically
What Else Can DoNotPay Do?

You can always count on DoNotPay to help you with almost anything. Aside from getting a free trial with FaceApp, we can also help you:
Let's help you solve your problems easily. Sign up today with DoNotPay to enjoy these and many other services.