How to Get Elite Singles Free Trial Account Without Using a Credit Card

Do you think you need to use the online dating site, Elite Singles? That's a great idea! But don't know how to start the service without paying any extra fees? Fret no more! We're here to help you with the . A time period when you access the services without paying a cost. Getting a free trial has a lot to offer; read on to find more!
Do Elite Singles Offer a Free Trial Option? 
Yes, the users can grab Elite Singles free trial. The free trial offers you messaging capabilities and some other perks. There is an option where you can upgrade your free trial to a paid account. Let's dive into a few things you get with the .
You can respond to messages at the site. Even if the message sender is a paid user, you can reply. And that too without spending a penny from your pocket.
Free to create your own profile and post your pictures.
All site features are available for use.
You can take the personality test available at the online site.
Free to watch the partner suggestions & matches.
Lastly, you have the option to upgrade your Elite Singles free trial to a paid plan.
How to Get Elite Singles Free Trial? 
Getting an  is quite easy and requires no personal data. All you need to do is create an account on the website. And that's it! You will be able to grab the deals & use the free trial features. However, there are just limited features of a free trial. As such, you won't be able to message any paid member. Also, you can't watch the profiles of other paid members on the site. To get these perks, you can switch to a three day money-back guarantee plan. This plan allows you to use the other features of the site. Remember, if you wish to get your money back after 3 days. It's important to cancel your plan within the time period. Let's have a look at a few things you must know about paid membership.
All the paid accounts come with a 3-day money back guarantee offer.
You can get 100% money back if you aren't satisfied with the service.
No questions are asked to the unsatisfied customers.
Once you click the pay button, your 72 hour time period will start.
Thus, it's quite important to cancel the plan timely to avoid paying.
Does Elite Singles Plan Auto-Renew After 3 days of Membership? 
Yes, it does. The plan will be auto-renewal and charge you monthly. Make sure you cancel the plan within 3 days to avoid further charges. If the 3 day period is completed, be sure you cancel it within a month. Though this won't give you money back, you can save further dollars.
How to Cancel Elite Singles 3 day Money Back Guarantee Plan? 
If you wish to cancel the plan, you need to do it within 3 days. To cancel the subscription, you need to follow a few steps. Scroll now!
Access EliteSingles via web browser.
Scroll to "Already a registered account?"
Login your Elite Singles account & scroll to "My account.
Select the Membership & Head on to cancel it.
Click on the cancel button & enter your password.
Click confirm & you will receive an email confirming your cancellation.
How Can You Avoid Automatic Renewal With DoNotPay Virtual Credit Card?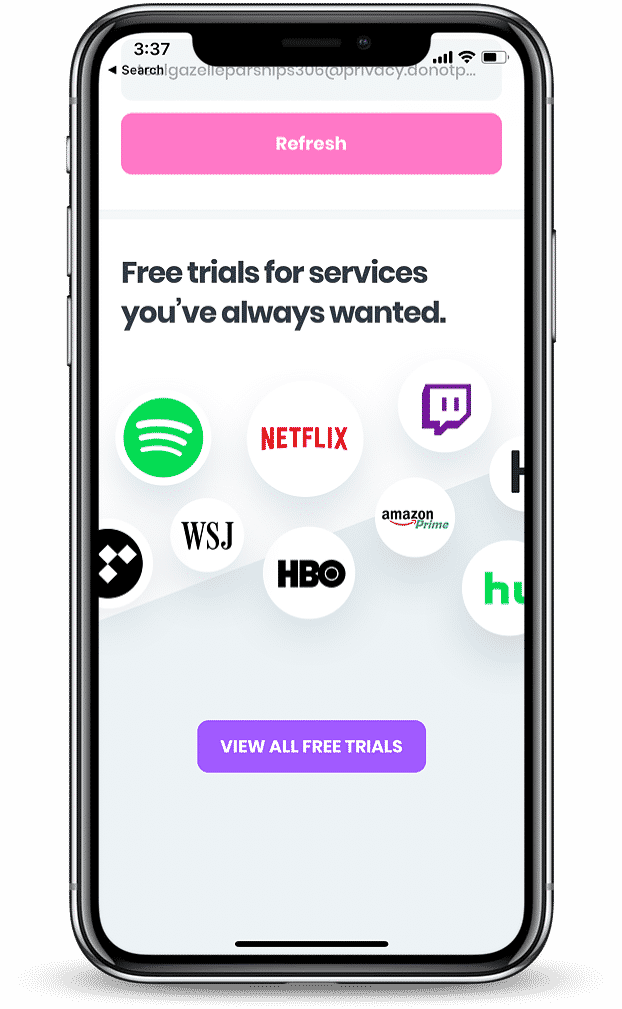 DoNotPay virtual credit card is one of the beneficial products of DoNotPay. If you use the free trial card, you don't have to deal with stress. How? The card comes with plenty of features and will automatically cancel your subscription. As soon as the 3-day free trial ends, you will be disconnected. Thus, helping you to enjoy the services with a stress-free mind. Let's have a look at the most important features of the DoNotPay virtual credit card.
There are a number of times when people forget to cancel their subscription. If you miss canceling within 3 days, you will be charged for the whole month. To avoid such a hassle, you need to use . The virtual credit card spares your money from unnecessary charges.
You get rid of the stress and hassles that you might have spent on the account. As you know, you won't be charged, and this will give you peace of mind.
With DoNotPay, you don't have to fill out your personal details. Along with the fake credit card number, we offer a spare email too. These things are utilized while you log in for the Elite Singles free trial code.
Thus, there is nothing better than DoNotPay when it comes to enjoying. Access the platform through a web browser to enjoy the perks.
What Else Can DoNotPay Do For You? 

Like helping you in Elite Singles' free trial, DoNotPay offers other benefits too. Here you can get multiple products to solve your various problems.
Sign up with DoNotPay today to get access to our products. We would be more than happy to help you tackle your problems.