How to Get eBooks Free Trials With a Virtual Credit Card

Reading helps transport us to another place and time, educate us, or even instruct us on how to accomplish something. However, getting your hands on the proper eBooks is not easy, sometimes they are more expensive than physical books! How can you get into  and be able to read the books you desire?
Signing up for a free trial with DoNotPay is easy, fast, and extremely simple. Trust that DoNotPay has a simple way to get you into free trials without getting charged for any services! Read on below how DoNotPay can get you into the eBook trials of your dreams with a virtual credit card!
Where Can You Get a Free Trial for eBooks?
There are several websites that offer free trials for their subscriptions to access their vast array of eBooks. Prices range on subscriptions and individual eBooks vary greatly, but a few of the best eBook subscription services are:
| | |
| --- | --- |
| Service | Price |
| Amazon Kindle Unlimited | $9.99 monthly- offers a free trial |
| Perlego | $24 monthly- offers a free trial |
| Rakuten Kobo | Pay per eBook- offers free eBooks |
Finding a great eBook service isn't hard but finding the one that has the books you desire could take a little digging. Free textbooks are harder to come by, but there are options available on Amazon to get your hands on the book you need. How do you get into the  though?
How to Start Your eBook Free Trials?
For Amazon, you simply need to:
Log into the Amazon Kindle Unlimited website
Click a button for a free trial
Then follow the simple instructions for your personal information
Insert your credit card information
Your free trial lasts 30 days!
For Perlego you will need to find their website and:
Fill out the form with your personal information
Choose a plan for after your free trial- either monthly or by year
Insert your credit card information
The free trial lasts 14 days
Lastly, Kobo can get you access to their eBooks by:
Signing up for their account on their website
Attach your Android or Apple reader to your Kobo account
You'll need a valid credit card for future purchases
Free eBooks are available immediately
Do These Free Trials Automatically Charge Subscriptions After the Trial?
For the two eBook subscriptions above, they do. The Kobo account forces you to buy books from them at a discounted price.
Free trials all have their drawbacks, some limit your access, and others only last a few days. However, they usually have one thing in common. They want your credit card information upfront so that if you do happen to forget to cancel your trial, they can go ahead and charge your account for the next month! How can DoNotPay help you get around this?
Skirt Around Forgotten Free Trial Charges With DoNotPay!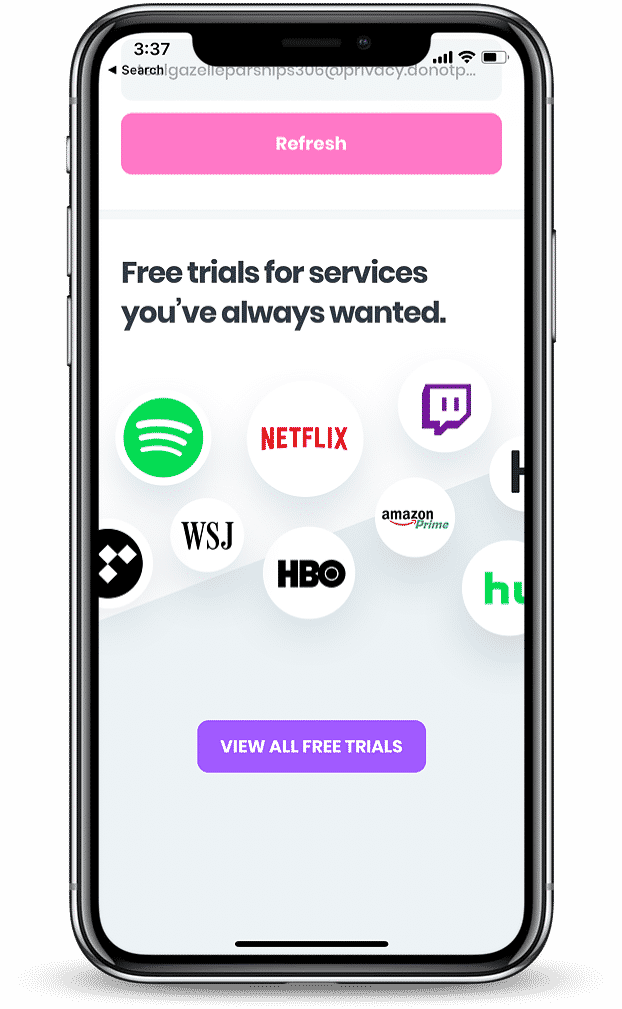 We all have times when we desire to do something, like read a specific eBook, and choose to use a free trial in order to get access to what we want right now. A lot of times we forget about the free trial period and get charged for a month or two before we catch the error! You can get around the excess charges with DoNotPay simply, easily, and from the start of the free trial!
DoNotPay can provide you with a free virtual credit card to use when you sign up for a free trial. It works like this:
Obtain a virtual credit card number from DoNotPay
Sign up for the free trial using the virtual number
Save your time canceling the trial because the card number doesn't contain actual money!
There is no danger to your bank or credit card account using a free virtual credit card! Trust that DoNotPay has your solution quickly and easily!
What Will Stadia Charges Look Like on My Statement?
When the Kindle Unlimited free trial posts to your account it will state it was the Unlimited account and the charge associated. The Perlego account is powered through Stripe, so you will see the Stripe charge on your account. Kobo also uses their name for the charges.
Some trials use third-party charging applications that make it hard for you to determine what was charged and where. Using a virtual credit card provided DoNotPay for trials you are not sure if you'd like to keep is helpful, but there is another way. Keeping a notebook with the trials or subscriptions that you have signed up for, along with log-ins, can help you decipher exactly what charges are coming out of your funds!
How Else Can DoNotPay Assist You?

Now that you've been able to find your favorite reading guilty pleasure or the textbook you needed, you can rest easy knowing that if you forget the trial, you won't be charged.
DoNotPay can assist you with more than getting a free trial without being charged! Check out the topics below:
DoNotPay has solutions for thousands of situations, simply search for what you need and fill out the form. Let DoNotPay have your back from there!