How to Sign Up for A Duolingo Free Trial Without a Credit Card

Duolingo is a language learning app you can also use on a computer. The service offers 40 different languages that learners can study. Some languages are more boutique in nature, such as Welsh, Esperanto, and High Valyrian. The majority are those you would expect from a language learning site and run the gamut from German to Spanish.
DoNotPay can help you get a  and not get charged.
Does Duolingo Offer a Free Trial?
Duolingo offers a free trial in that it advertises as a free way to learn a language. That said, users figure out pretty quickly that the free account is limited. There are ads, mistakes slow you down, and there is no access to the mastery quizzes.
Therefore, a serious learner will soon explore Duolingo Plus, which is the paid version of the free learning app. Occasionally, Duolingo offers free account holders a free trial of its Plus version.
How Can I Get a Duolingo Plus Free Trial?
You begin setting up a free account by selecting the language you want to explore. Next, you define the reason why you want to learn the target language. Examples include job opportunities, brain training, or travel. From there, you select a daily goal. Casual learners practice five minutes a day.
 lengths vary from one week to three weeks. Here's how to sign up:
Create an account and log in.
Provide a credit card number to sign up for the free trial of Plus. At that time, the card is not charged.
Cancel or do nothing. You must cancel before the end of the free trial period to prevent having the card charged automatically. Do nothing if you want to continue.
Does a Duolingo Plus Free Trial Automatically Renew Into a Paid Subscription?
Unless you cancel the Duolingo free trial, the service will charge you and continue to do so until you end your subscription. However, users report that there are some problems they encounter, depending on the platform they have used to sign up. For example, canceling a subscription via Google Play is different from one that you might have signed up for via the Apple platform.
Duolingo's help forum explains the steps to take to cancel the subscription. However, the posts of users there highlight that this appears to be more difficult than it should be. The difficulty is that you need to cancel the subscription based on how you started it. This means either via Google Play, the App Store, or the internet. Duolingo warns users that canceling a subscription does not result in retroactive refunds or prorated fees.
You Can Avoid Automatic Renewal Charges With DoNotPay Virtual Credit Cards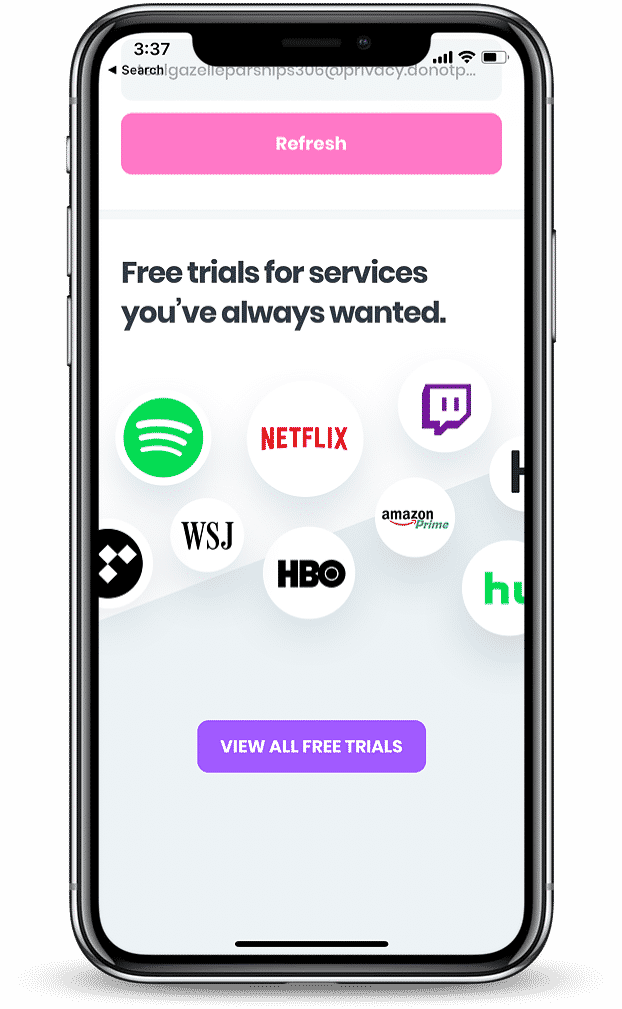 Signing up for a free trial with a credit card easily creates problems. For starters, you might forget to cancel the free trial and then just keep paying for a service you do not really want. In the case of Duolingo, you may have a difficult time canceling a Plus free trial because you might not remember the platform on which you signed up. This can lead to hours of frustration and possibly even more charges in the meantime.
DoNotPay eliminates this issue by letting you use virtual credit cards. The process is quick and simple.
The site generates a randomized number that has all the attributes of a credit card you need to sign up for the free trial.
If you decide you do not love the service, there is nothing you need to do.
Duolingo cannot charge the credit card because there is no money on it.
As a result, your subscription is automatically canceled. There is no time spent trying to remember platforms or sign-up details.
How Much Does Duolingo Plus Cost After the Trial?
Depending on the plan you signed up for when beginning the trial, Duolingo will now charge you the following:
Regular Plan - $12.99 each month or $83.88 for the year
Family Plan -  $120 for the year
Unless you cancel the service before the free trial period ends, these charges continue indefinitely. Having a free virtual credit card ends this cycle.
What Are the Most Popular Alternatives to Duolingo?
If you are not sure Duolingo is for you, consider various alternatives.
Learning Platform
Subscription Fee
Mango

$7.99 for one language
$17.99 to access all languages

Memrise

$8.49 - monthly subscription
$60.00  - annual subscription
$119.99 - lifetime

Yojik
Free access to various language courses, but you need to put together your own learning protocol.
What Else Can DoNotPay Do for a Consumer?

DoNotPay is the consumer's best friend. DoNotPay can help you with almost anything, including:
 for DoNotPay to start quickly solving problems.