Can You Get a Dinnerly Free Trial Without Surprise Charges?

Have you ever wanted to get a , but you were afraid if it didn't work out you might forget to cancel before the trial was up? There's nothing like being reminded by a charge on your credit card that you didn't budget for. Fortunately, Dinnerly free trials are low-risk for unwanted credit card charges, but not all meal kit companies are.
Can you get a free meal from a service similar to Dinnerly (or any other type of business) without worrying about unwanted charges? Yes, you can, if you have a virtual credit card from DoNotPay. Read on to find out how it works.
What Makes Dinnerly Special?
Dinnerly markets itself as a low-cost alternative to the top meal kit brands. According to Dinnerly, they can keep their prices lower without sacrificing portion size by creating menus using fewer, less expensive ingredients. They also forego the printed recipe cards in favor of instructions on their phone app.
Consumer Rating gave them a score of 9.3 out of 10, though other reviewers, such as Spruce Eats, find Dinnerly's flavors a bit blander than their competitors.
Does Dinnerly Offer Free Trials?
Dinnerly doesn't offer over a period of time, but they do offer discount vouchers applicable toward the first few orders. For example, if they're offering $15 off, $10 will be applied to the first order and $5 to the second.
Customers trying out Dinnerly for the first time still have to open their wallets: Meals are (at the time of publication) priced from $4.99 per serving, and shipping is approximately $10.00. If they like Dinnerly's meals and service, they can sign up for plans or simply not purchase any more meals in the future, with no unwanted charges.
Do Free Trials Automatically Convert to Paid Subscriptions?
No. Think of each purchase as a one-off; you're simply getting discounts on your first two with the common Dinnerly free meal trial described above.
How Do I Get Dinnerly Vouchers?
There are two routes you can take to get Dinnerly free trials:
1. Contact Dinnerly Directly
Dinnerly Contact Information
Website
Dinnerly.com
Phone
888-267-2850
Email
hi@dinnerly.com
There's no harm in writing to or calling Dinnerly's customer service to ask for vouchers.
Hot tip: You can jump any customer service phone queue with DoNotPay!
It's good business for them to give them out, as the meal kit service niche is competitive—even for a company that offers very competitive pricing. Their competition includes Hello Fresh, Blue Apron, HomeChef, Factor, Freshly, and a growing number of up-and-comers. Coupons entice customers to try a service and give the company an edge.
2. Look for Discounts on Third-Party Sites
Did you know you can search for the best online coupons and promo codes using DoNotPay?
We'll scour the internet for you and find the best deals from online coupon and promo code sites, like:
Groupon
Rakuten
Coupons.com
BeFrugal
And many many others. Or, of course, you can also on your own but if you're shopping around for a time-saving meal kit program, you're probably interested in the easiest way to save money when you make your trial purchase!
Avoid Automatic Paid Subscriptions With DoNotPay's Virtual Credit Card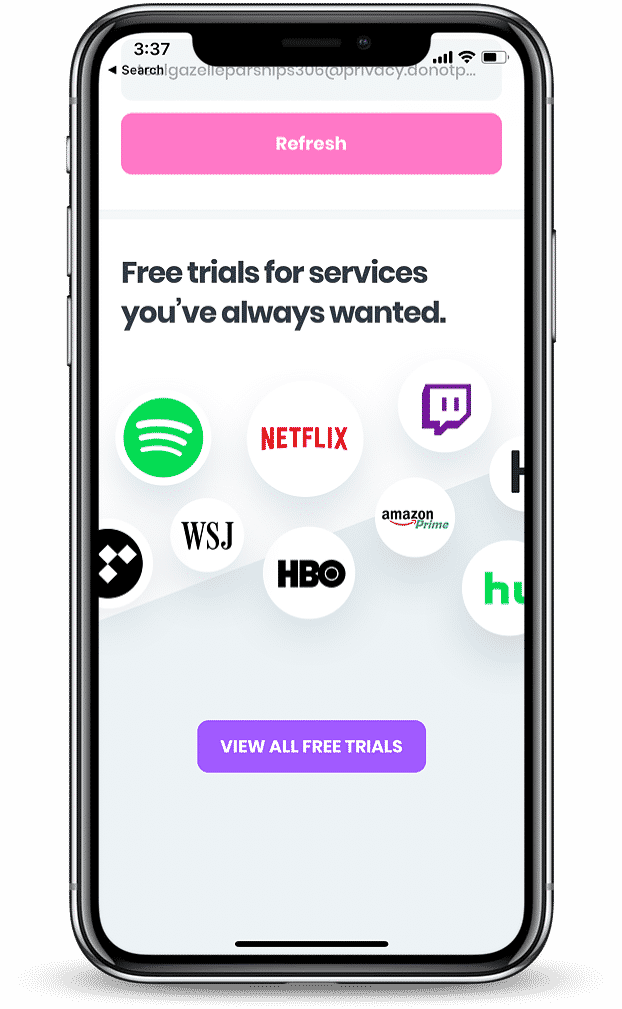 While automatic charges and renewals might not be a problem with Dinnerly discounts, they're still a problem with other subscription-based services. Companies want you to give them your credit card so they can charge you for the paid subscription as soon as the free trial is over. That's why virtual credit cards are becoming popular. Here's how they work:
Sign up for a DoNotPay virtual credit card.
DoNotPay will generate a random (but legitimate) credit number for you to use at the free trial.
The company will hold onto the credit card number and charge it if you forget to cancel your subscription.
There will be no money on the credit card (other than what you'd authorize) and therefore, you won't pay for anything!
Each time you need a virtual credit card, all you have to do is go to DoNotPay and have us generate a new one. It's that simple!
What if you've already fallen into the subscription trap, and need help? DoNotPay can cancel any subscription, even for Dinnerly.
What Else Can DoNotPay Do?

Think of DoNotPay like a mashup between a virtual personal assistant and a robot lawyer. Our apps can help you solve nearly any consumer issue you might encounter, in far less time (and without the stress) than it would take for you to do it alone.
Here are just a few of the things DoNotPay can do to make your life easier:
Why not give us a try by using a DoNotPay virtual credit card on your next subscription-based free trial? It's the perfect way to get to know us. If you like what we can do for you, we're never as far away as your phone, tablet, or computer!