How to Get a DigitalOcean Free Trial With a Virtual Credit Card

If your business is looking for a way to manage and monitor its infrastructure, Digital Ocean may be a great service to check out. You can sign up for a  to test out everything the company has to offer before biting the bullet and paying for their services.
If you think Digital Ocean is worth testing out, DoNotPay's Virtual Credit Card product can help you sign up for a free trial risk-free.
Does Digital Ocean Offer Free Trials?
Digital Ocean is an American company that's based out of New York City, but they provide services to businesses worldwide. Developers can use Digital Ocean to manage it's company's droplets by using a control panel and open source API, and they can manage their droplets based on changes in workload and can even redirect network traffic between droplets.
Businesses who want to "try before they buy" can do so with the company's free trial.
The  includes $100 to use toward any of the company's infrastructure services including:
Droplet Plans
Spaces Object Storage
Block Storage
Load Balancers
The $100 must be used before the 60-day trial ends, and if you spend more than $100, the fees will be charged to your credit card on file.
How You Can Sign Up for a Digital Ocean Free Trial
Only new customers with a valid credit card can sign up for Digital Ocean's free trial. If you've paid for the company's services before, or if you've already completed a free trial, you cannot participate again.
Here are the steps to take to sign up for a :
Go to Digital Ocean's website and create a new username and password. You can also sign up with your Google or GitHub account.
Provide your credit card information so the company can have it on file. It won't be charged during your free trial (unless you spend more than $100 on the company's services.
Use your $100 credit toward services to manage your business.
You can spend your $100 credit on any of the services that are provided by Digital Ocean during your 60-day free trial.
What Happens When Your Digital Ocean Free Trial Ends?
During your 60-day free trial, you must use your $100 credit. If you don't spend the $100, it will no longer be available when your free trial ends.
Additionally, if you spend more than $100 during your free trial, all overage charges will be charged to the credit card you provided when you registered for an account.
Once your 60-day  is complete, your credit card will be charged at the company's standard rate.
If you don't want to be charged and you aren't interested in continuing with Digital Ocean's services, you need to cancel your membership before your 60-day trial period ends.
To avoid accidentally getting charged for the company's services, you can use a DoNotPay Virtual Credit Card when you sign up for a free trial.
How Much Does Digital Ocean Cost After a Free Trial?
Digital Ocean provides a variety of infrastructure services for companies to purchase.
The following services and prices are listed in the table below:
| | |
| --- | --- |
|                           Services |  Prices |
|            Droplets (Virtual Machines) | $5 |
|            Managed Kubernetes | $10 |
|            App Platform (PaaS) | $0 |
|            Managed Databases | $15 |
|            Spaces Object Storage | $5 |
|            Volumes (Block Storage) |  $10 |
|            Load Balancers | $10 |
|            Container Registry | $0 |
For more information, check out Digital Ocean's pricing page.
Avoid Accidental Charges With DoNotPay Virtual Credit Card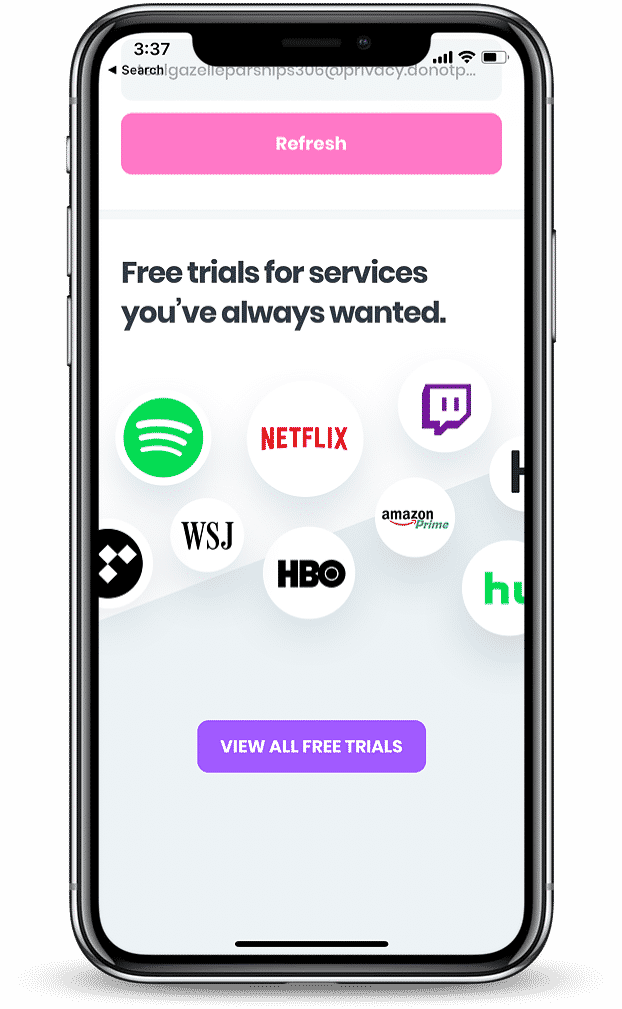 Free trials are a great way to try a business's services without having to pay for them. Oftentimes, though, many people forget to cancel their membership before their trial period ends, causing unexpected charges to their credit cards.
It can be frustrating to remember to cancel your free trial, and you shouldn't have to worry about your credit card being charged accidentally.
DoNotPay's Virtual Credit Card product is a great way to keep your finances safe when you sign up for a free trial.
Here's how it works:
When you sign up for a free trial, DoNotPay will generate a random number and credit card information for you to use.
When your free trial ends, the company will attempt to charge the credit card number you provided. Since there's no money on the account, you won't be charged.
Because the card can't be charged, your free trial will be canceled, keeping you from having to pay for an ongoing membership or subscription.
What Else Can DoNotPay Do for You?

DoNotPay can handle a variety of things so you don't have to deal with them. Here are a few things we can do for you:
Handle Credit Card Issues
Contest Traffic Tickets
Dispute Speeding Tickets
Request Compensation for a Canceled Flight
Handle Unpaid Bills
Keep You Safe From Stalkers
Demand Refunds That You Deserve
Take advantage of DoNotPay's Virtual Credit Card and other products. They were designed to make your life a little easier.