Get a CuriosityStream Free Trial Without Getting Charged

CuriosityStream is a streaming service that offers unique films, series, and shows. You will find that their catalog has a variety of originals across all subjects—science, nature, tech, travel, history, adventure, crime, lectures by professors, and more. Launched in 2015, Curiosity Stream is for anyone who loves education, documentaries, and factual entertainment.
If you have wanted to try this streaming platform, but are worried about paying if you forget to cancel, DoNotPay can help you set up a risk-free quickly and easily.
Does CuriosityStream Offer a Free Trial?
Yes, you can get a free trial for CuriosityStream, but not in the traditional way through the company. CuriosityStream offers multiple subscription options for Standard (HD) or Premium (4K) viewing, but you do not have the ability to sign up first for a free trial directly through the company before choosing or finalizing your subscription plan.
However, you can sign up for a free trial through Amazon Prime Video Channels. Amazon Prime Video Channels offers a variety of channels that you can add to your account to customize your viewing experience, and Curiosity Stream is one of these. They allow you to sign up for free trials for these channels, meaning you can trial Curiosity Stream through your Amazon account.
How Can I Get a Curiosity Stream Free Trial?
To get a , you must have an Amazon Prime subscription. Then, this is what you can do to get your free trial:
Go to Amazon.com on your web browser or open your Amazon Prime app.
Make sure you are logged into your Prime account.
Navigate to Prime Video.
Choose Prime Video Channels.
Search for CuriosityStream. If you cannot find it, try searching via the search text box.
Open the Curiosity Stream Channel.
You will see information about Prime Video Channels and a button that says start your 7-day free trial.
When you click the button, you will be taken to a verification page. Verify the personal information is correct (you can change payment information here) and read the paragraph of fine print before you click "start your free trial - pay later" to begin your Curiosity Stream trial.
Does the Curiosity Stream Free Trial Automatically Renew Into a Paid Subscription?
Yes, the free trial of the Curiosity Stream channel on Amazon Prime Video Channels will automatically renew. You can cancel your subscription at any time before the trial ends, and you will not be charged. Once the free trial period ends, however, the card on file or another designated card can be charged $2.99/month for CuriosityStream plus applicable taxes. If you forget to cancel your free trial, the subscription will continue indefinitely until you cancel.
What to Know About Canceling Your Free CuriosityStream Trial
You can cancel at any time by going to your Video Subscriptions in your account.
It is important to know that once you have been charged, canceling will not refund the transaction for the current billing period.
If you cancel, you will have access to CuriosityStream through the end of the billing period.
How to Avoid Automatic Subscription Renewal With the DoNotPay Virtual Credit Card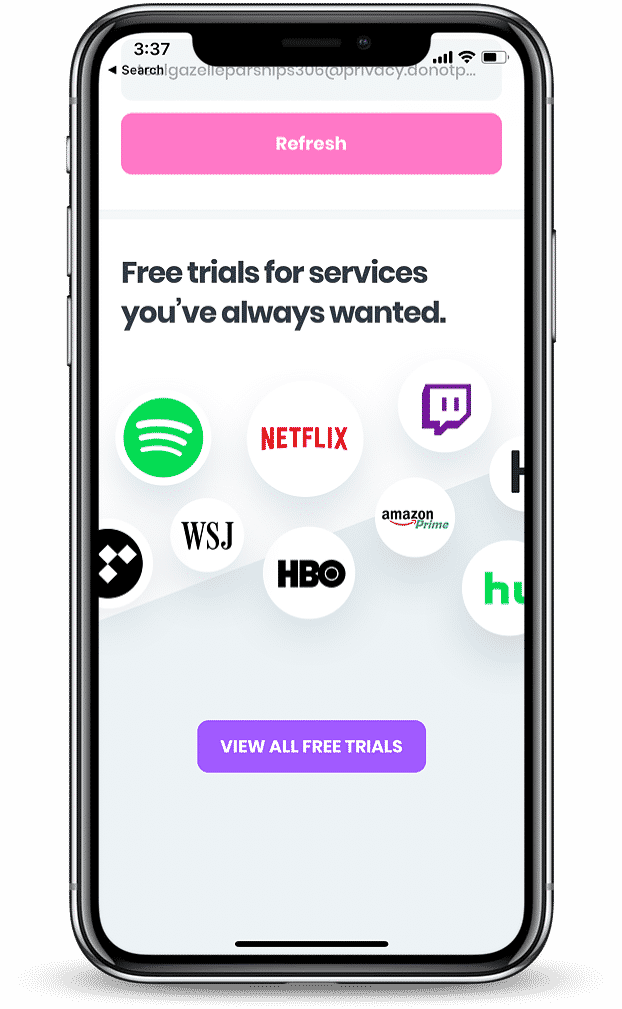 Many companies offer free trials, but require a credit card upfront, because they know that many consumers will forget to cancel the trial and become a paying customer by default.
DoNotPay can help you avoid charges altogether with a virtual credit card. When you request a virtual credit card through DoNotPay, this is what will happen:
We will generate a random number and credit card info that you can use just like a standard credit card.
It will allow you to subscribe to a free trial of CuriosityStream or any other service.
When the free trial expires, you cannot be charged because the Free Trial Card does not actually have any money on it, and you should be automatically unsubscribed.
If you've already signed up and need help canceling CuriosityStream, DoNotPay can help with that too.
How Much Does CuriosityStream Cost After the Free Trial?
How much you pay for Curiosity Stream after the free trial will depend on how you access a subscription to it and which plan you choose:
| | | |
| --- | --- | --- |
| CuriosityStream Plan Type  | Monthly Plan Price | Annual Plan Price |
| Plan through Amazon Prime Video | $2.99/month | N/A |
| Standard (HD) | $2.99/month | $19.99/year |
| Premium (4K) | $9.99/month | $19.99/year |
What Else Does DoNotPay Offer?

DoNotPay can help you with more than just signing up for a risk-free trial of CuriosityStream. We can solve a variety of concerns or issues, including:
No matter how big or small the problem, DoNotPay is here to help!