How to Get a Free Trial of Crunchbase Pro Using This Virtual Credit Card

Crunchbase is a platform for tracking useful business facts about companies big and small. Whether you're looking for startups to invest in or potential clients to reach out to, Crunchbase has made itself indispensable in the business world with a comprehensive information network on modern companies.
However, the full suite of features with Crunchbase Pro is not cheap. If you're looking for a  without an obligation to pay a full year's subscription at the end, DoNotPay is here to help.
In this guide, we'll talk about:
Crunchbase free trial
Ways to get a free trial
DoNotPay's virtual credit card
Does Crunchbase Pro Offer a Free Trial?
Yes. You don't have to go looking through third-party offers. With Crunchbase, the free trial is easy to find and built right in.
 with 100% access to pro features while the time lasts. This is part of making a new account. Your free trial actually comes after As part of your Crunchbase Pro free trial, you will get
Advanced Searching of Records
Endless searches

Any data type or filer

Seek prospects

Tracking and Monitoring
Push into Salesforce

Save your list searches.

Automatic email alerts

Import lists for document management

Personalization and Automation
Prospect recommendations

Prioritize and tag accounts

Get 10 Contacts

Email Templates

Crunchbase multiple seats available
How Can I Get a Crunchbase Pro Free Trial?
Getting the Crunchbase Prois easy. All you have to do is sign up for Crunchbase and choose a subscription level. Once that is done, your free trial (and your paid account) will begin immediately. You will not be charged the cost of a subscription for 7 days. Only then will you face the full price of a Crunchbase account.
So if you want to try out Crunchbase but aren't sure it's a good fit for your current business plans, you can always cancel your Crunchbase account within the seven days of your Crunchbase Pro free trial.
Head to  Crunchbase.com
Select "Start Free Trial" or "See Plans"
Select Crunchbase Pro
You can also choose starter or enterprise
Click "Start Pro Free"
Create Your Account
Commit to Pay After 7 Days
Does the Crunchbase Pro Free Trial Automatically Renew Into a Paid Subscription?
Yes. In fact, they are unusually clear about exactly how much it will cost at the end of your free trial. Crunchbase subscriptions are not cheap, and they charge by the year, which means a big investment getting started.
In just seven short days, you will find yourself facing a business-sized bill. So be prepared to cancel your Crunchbase account quickly or invest in a full membership of Crunchbase Pro.
Avoid Automatic Renewal With DoNotPay Virtual Credit Card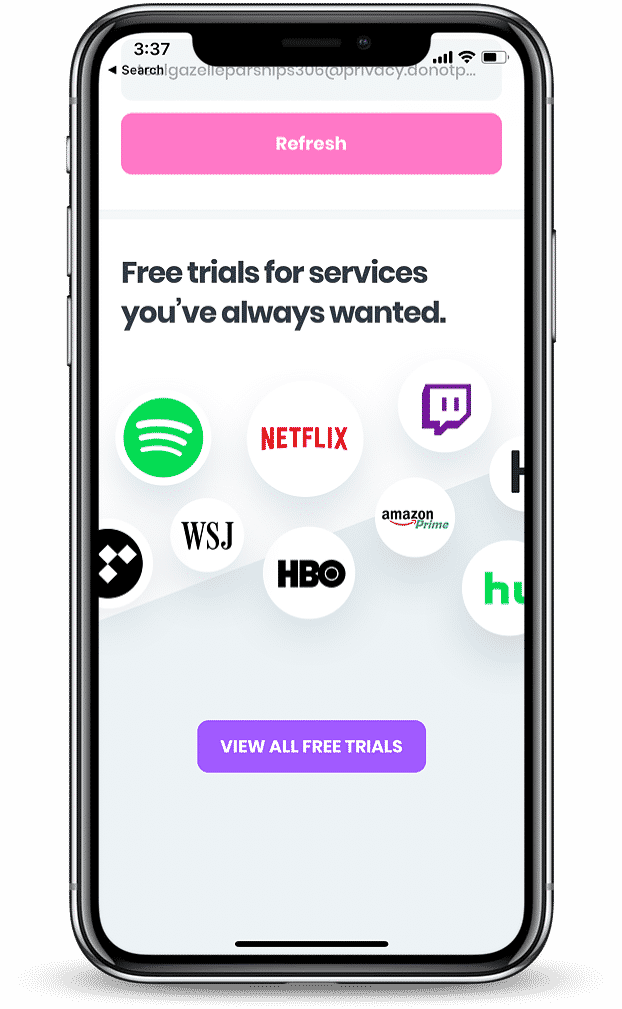 Crunchbase is a valuable resource, but you might not be ready to commit to a full year's cost of a Crunchbase Pro subscription. Fortunately, DoNotPay has a solution. Sign up with a virtual credit card. We believe that free trials should be free - without the obligation to pay at the end of the trial. The answer is a virtual credit card.
A virtual credit card is a randomly generated string of numbers that can be used as a dummy card instead of your payment information. While the platform will accept the virtual card at first, the subscription charge won't go through, and no new subscription will begin. You really can try out a free trial of Crunchbase without having to set a cancellation timer or pay at the end of the trial.
How it Works
DoNotPay generates a free virtual credit card
You sign up for a free trial
You enter the virtual number instead of your payment card
Enjoy the free trial of Crunchbase
No subscription is charged or started
Finally, a way to enjoy free trials with no strings attached.
How Much Does Crunchbase Pro Cost After the Trial?
If you sign up for the Crunchbase free trial without canceling or using a virtual credit card, you will be charged. Seven days after signing up, you will be charged $588 for an entire year of Crunchbase Pro all at once. Be prepared for the high price.
What Else Can DoNotPay Do?

DoNotPay can do more than generate virtual credit cards. We offer a wide variety of services, products, and online tools designed to make those everyday challenges in life easier. We're here to cross items off your task list. We want to save you money and save you time this year by providing exactly the right online tools when you need them.
Can we do more for you? It depends on what you need. Explore our many online products and services to find out what we can do for you. There are sure to be a few items on your task list we can help you cross off. Here are just a few of our service links that you might find helpful.