How to Get a Coursera Free Trial Without a Credit Card

Coursera contains thousands of useful courses that you can use to advance your career or maximize your skillset. It's completely free to join and browse each offering, but most courses have varying enrollment fees.
While a  is available, you'll need to have a valid credit card number or similar payment method to use one. If you don't feel comfortable handing over your credit card information, DoNotPay has a better alternative!
How Do I Start a Coursera Free Trial?
Here's how to get a free trial for any standalone learning program on Coursera:
1. Create a new account or log in to your current one.
2. Choose a course of your choice and click 'Enroll'.
3. Select 'Start Free Trial'.
4. Add your payment method to begin learning!
Your credit card won't be charged unless you decide not to cancel after the free trial ends. Your free trial will only last for the duration of the month when it was purchased.
You may see a charge from Coursera after enrolling in a free trial, usually between $0-$1. This is merely a confirmation of authorization and will fall off within a week.
If you plan to pursue multiple courses on Coursera, you'll probably benefit the most from Coursera Plus. You can earn unlimited certificates on courses from the entire catalog, including exclusive offerings from industry leaders!
Start your free trial by clicking the link on this page. It will last seven days from when it was purchased. This free trial also requires a valid payment method!
Who Can Get a Refund After a Coursera Free Trial?
After your payment method has been charged, Coursera will not grant you a refund for either standalone courses or Coursera Plus. You might still be able to get a refund if:
Your payment method was used without your knowledge
A standalone course was suddenly made unavailable
You live in a country where Coursera doesn't offer free trials
If any of these apply to you, you can request a refund within 14 days. Follow these steps:
1. Visit your Coursera account and select 'My Purchases'.
2. Find the program in your payment history.
3. If you're eligible for a refund, you should be able to click the 'Get Refund' option.
If your refund is approved, it should reach your account in 5-7 days. You won't be able to get a refund if you wait longer than 14 days to request one.
Worried About Automatic Renewals? Use DoNotPay's Virtual Credit Card!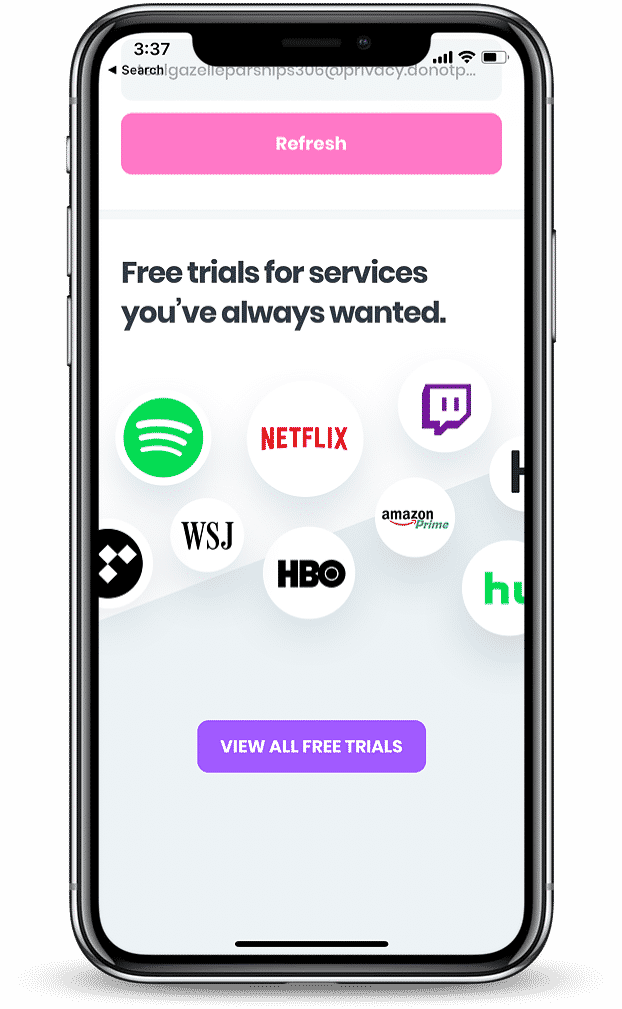 Between studying course materials and planning career advancement, students and other learners usually have a lot on their plates. This makes them more likely to forget something as small as a free trial!
Companies often won't give you a warning before your payment method gets charged. You might remember the day your trial ends, only to be charged anyway due to timezone differences!
If you have any standalone course free trials, these won't be canceled when you enroll in a . This means that you could potentially be charged for all of these trials if you forget to cancel!
Plenty of consumers also don't like to hand over their payment credentials to companies that they've never used. If hackers infiltrate that website's database, your credit card information will probably be accessed!
Fortunately, hacking incidents are few and far between for a trusted company like Coursera. Still, you should never sacrifice your comfort for access to valuable learning tools. Experience any company's free trial risk-free with a virtual credit card!
Virtual credit cards don't actually hold any money, but they are still accepted as valid payment methods. They only work once, meaning no company can charge you after a free trial ends. DoNotPay can easily generate a virtual credit card number just for you in seconds!
How Much Does Coursera Cost After a Free Trial?
Without a free trial, here's what you can expect to pay on Coursera:
Individual monthly courses: $49-$79
Monthly Coursera Plus: $59
Yearly Coursera Plus: $399
Coursera Fees Compared to Other Online Course Programs
Looking at other online course providers, it's clear that Coursera is actually one of the most expensive:
Service:
Cost:
Coursera Plus
$59 per month
Skillshare
$8 per month
Udemy
$29-$100 per month (depending on the course)
FutureLearn
$39
edEx
$50-$500 per month (depending on the course)
With that in mind, it's understandable why learners want to use a free trial before subscribing to Coursera. With a virtual credit card, they can enjoy the experience without stressing about hidden charges!
What Else DoNotPay Can Do?

DoNotPay strives for 100% customer satisfaction with all of our products, not just virtual credit cards! Feel free to try some of these other solutions for yourself: