Contact Senator Tillis in Minutes
Senator Tillis is North Carolina's Junior Senator at the 117th US Congress. Widely known as the senator with an outstanding bipartisan legislative success, Tillis in 2018, spearheaded the quest to secure a safe return of Pastor Brunson, a US citizen who was unjustly sentenced to death in Turkey.
For contacts, comments, and inquiries, all the contact information of Senator Tillis has been provided below and you can now get your message across even faster when you use DoNotPay.
Senator Tillis Biography
Thomas Roland Tillis was born on the 30th of August, 1960 in Jackson Florida. Tillis spent brief times across many schools due to frequent travels and later finished at the Chattanooga State Community College, before earning a bachelor's degree in Technology Management from the University of Maryland in 1996.
A strong member of the Republican party, Tillis has served as a member of the North Carolina House of Representatives (2007 - 2015), the speaker of the North Carolina House of Representatives (2011 - 2015), before becoming a federal Senator for North Carolina in 2015.
Contact Senator Tillis
Senator Tillis operates five different offices situated at the Federal capital and specific North Carolina districts. See their address below:
Office Address
Phone Number
Fax
1
Charlotte

9300 Harris Corners Parkway, Suite 170, Charlotte, NC 28269.

704 509 9087
704 509 9162
2
Greenville

1694 East. Arlington Boulevard, Suite B, Greenville NC 27858.

252 329 0371
252 329 0290
3
Hendersonville

1 Historic Courthouse Square, Suite 112, Hendersonville, NC 28792.

828 693 8750
828 693 9724
4
High Point

1840 Eastchester Drive. Suite 200, High Point, NC 27265.

336 885 0685
336 885 0692
5
Raleigh

310 New Bern Avenue, Suite 122, Raleigh, NC 27601.

919 856 4630
919 856 4053
6
Washington, D.C.

113 Dirksen Senate Office Building, Washington, D.C. 20510.

202 224 6342
202 228 2563
Senator Tillis is equally active on social media and you can get across to his official handles on Facebook, Twitter, Instagram, and Youtube.
Other North Carolina Government Representatives to Contact
It is always best to check if your complaint falls under the jurisdiction of a senator before contacting them. (See the section below for services rendered by North Carolina senators)
You can equally contact these popular government officials in North Carolina to solve your issues:
| | |
| --- | --- |
| Name of official | Positions held |
| | The 75th and current serving Governor of North Carolina |
| | Senator of North Carolina in the 117th US Congress |
| | The 35th and currently serving Lieutenant Governor of North Carolina |
| | North Carolina's first female Secretary of State currently occupying the seat since 1997 |
| | The current Attorney-General of the state of North Carolina |
| | North Carolina's current 2nd district representative at the 117th US Congress |
| | North Carolina's current 5th district representative at the 117th US Congress |
What Can Senator Thom Tillis Do for You?
If you have issues of appreciable importance, you can schedule a meeting with Senator Tillis.
As a group or an individual, you can also apply to visit the Washington, D.C. office and the capitol building.
The Senator is empowered to issue certified flags of the US and it is available at your request.
Students can apply for the US military academy, seek senatorial internships, and find a comprehensive directory of all schools they can apply to in North California.
Residents can also seek access to federal grants through the office of the senator.
Do You Need Help Contacting Senator Tillis?
You are not alone. There are thousands of Americans who want to have active participation in politics and in holding their elected officials accountable but find it difficult to get in contact with them.
This is why has been developed to help people find functional contact details of government representatives and assist to get in contact with them without the worry about formalities and rejection.
Contact Senator Tillis With DoNotPay
DoNotPay offers a fast and reliable way to get across to public officers in the US. You'll have a safe and professional contact service delivered in minutes when you:
1. Search "Contact Your Government Representative" on .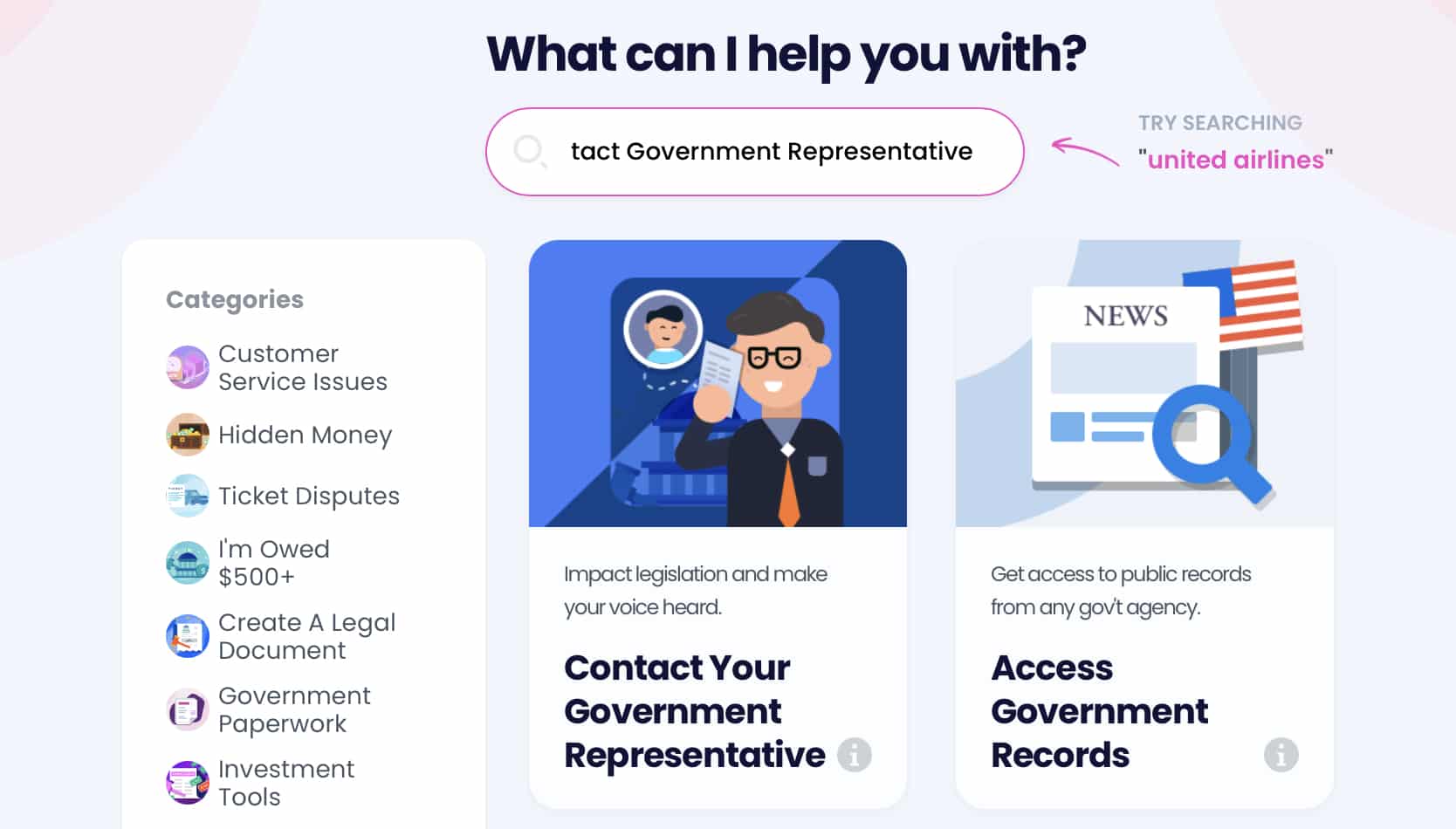 2. Choose whether you want to contact your Senator, state representative, Governor, President, or Mayor.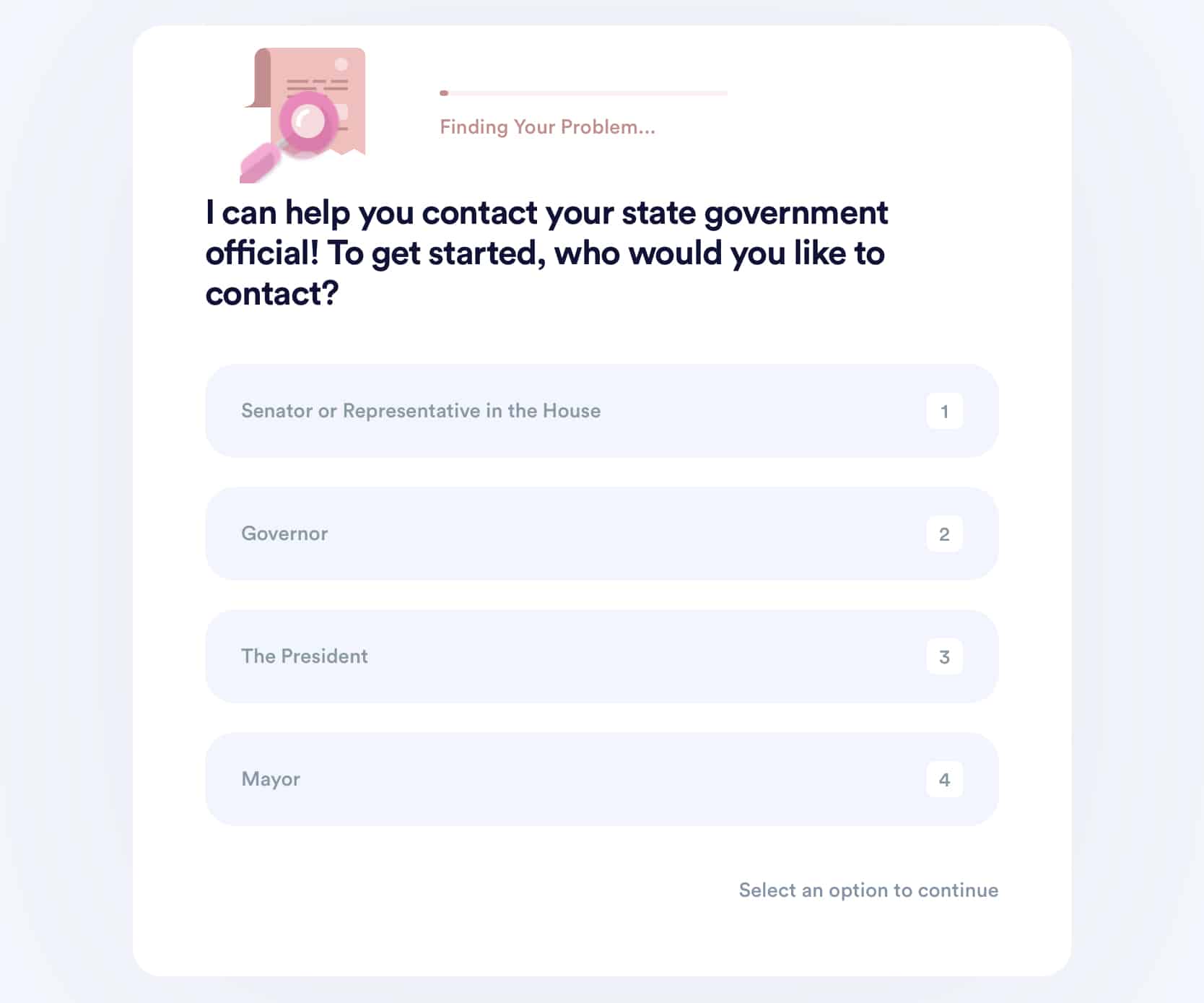 3. Tell us why you are contacting your representative and state which bill or issue you're concerned about.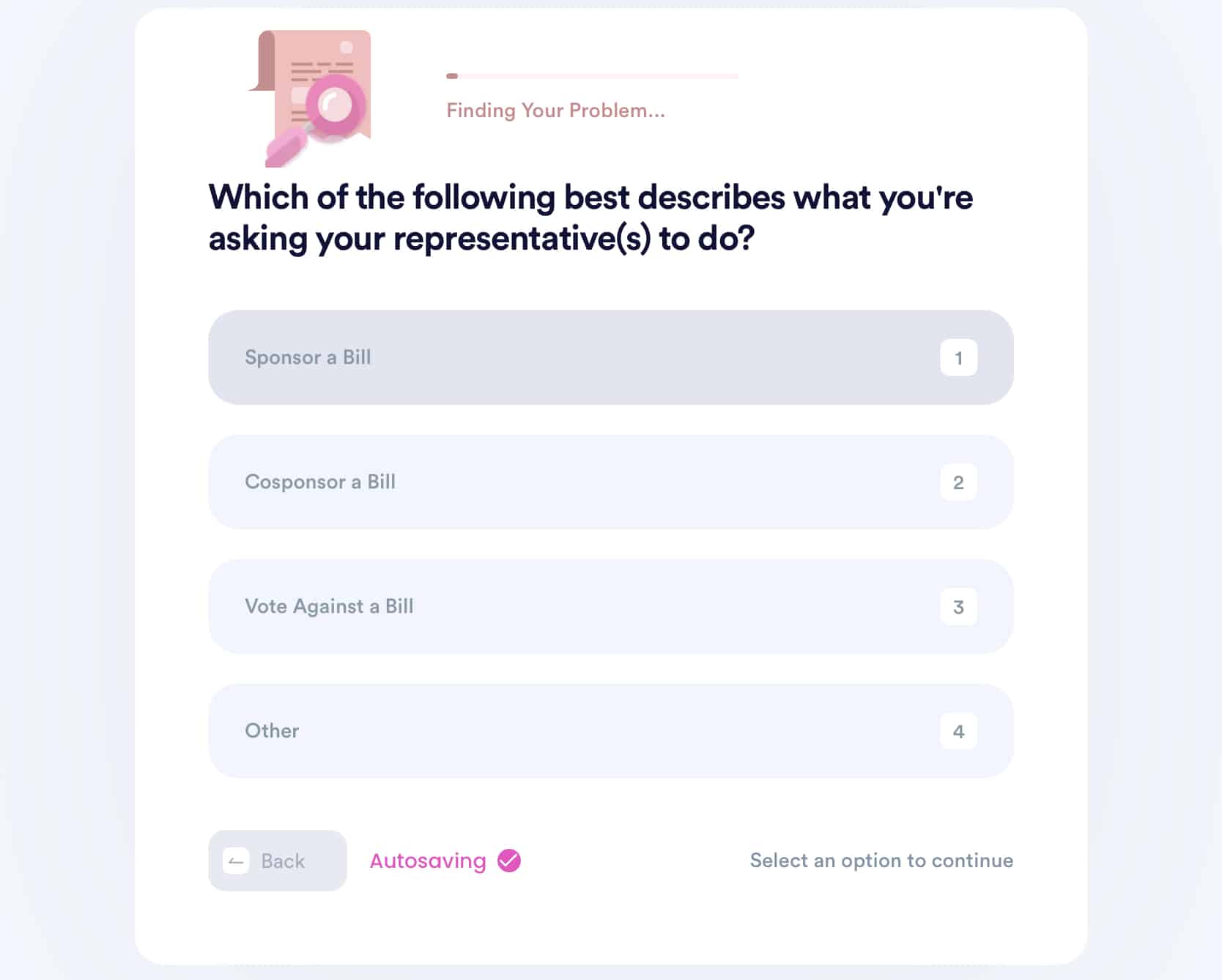 Sit back and relax! DoNotPay will deliver your message and handle the rest for you. Our bots will fill the contact forms on your legislator's website on your behalf.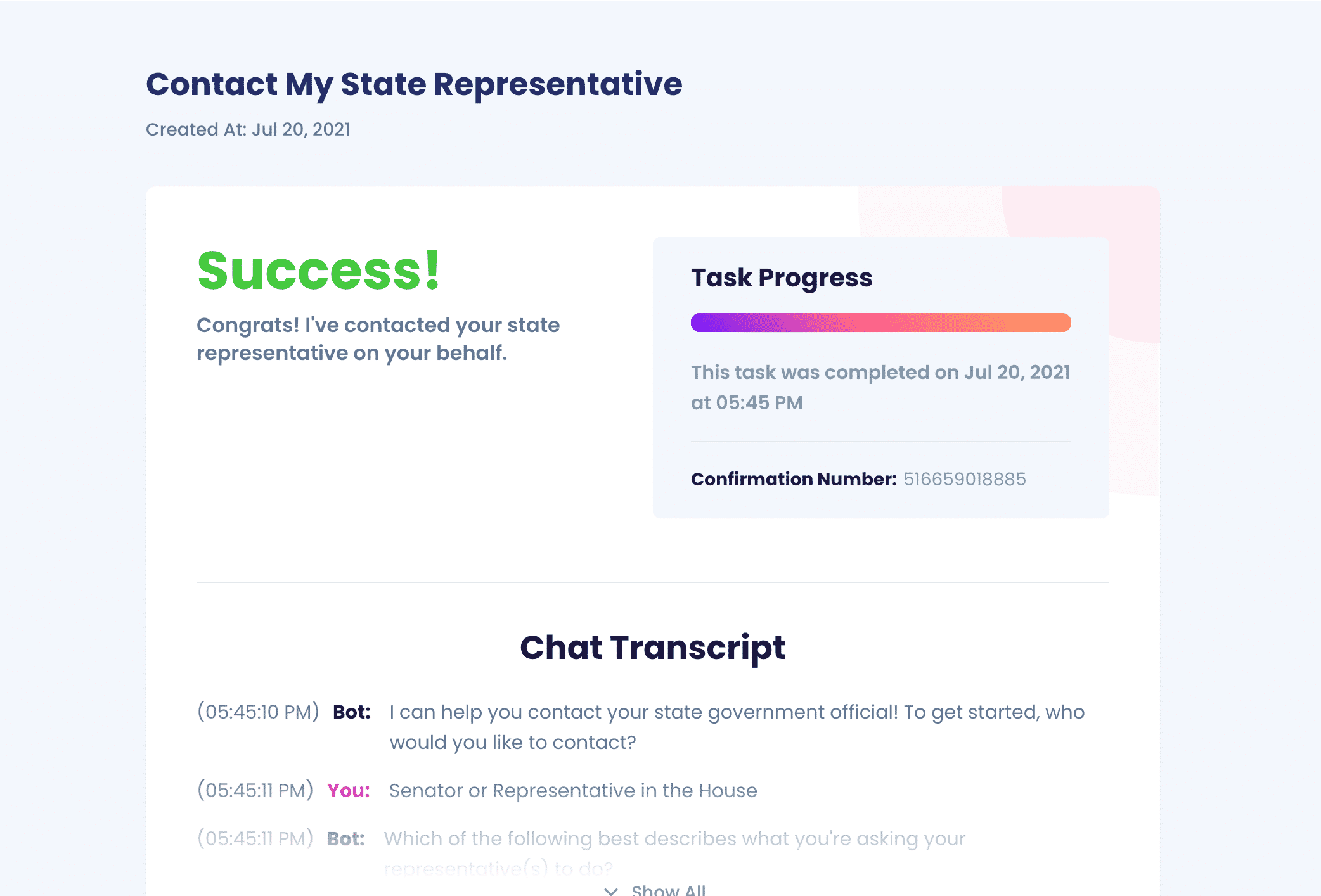 DoNotPay Can Do More!
Reduce property taxes

And hundreds more!