How to Contact Governor Stitt the Easy Way
For the Cherokee nation and other pro-native Americans living in Oklahoma and beyond, Governor Stitt is one great history maker. The Honorable Governor Stitt broke records in 2019 as the first Native-American to be elected governor in the U.S.
This article will go over how you can get in touch with Governor Stitt. If you want a stressless process, then we'll also introduce to you DoNotPay!
All About Governor Stitt
Born John Kevin Stitt (1972 - ), Governor Stitt is the 28th governor of Oklahoma. He has held this position since 2019. Before being elected as governor, Stitt successfully ran a mortgage company called Gateway.
Governor Stitt went to Norman High School before completing a Bachelor's degree in Accounting at Oklahoma State University.
Governor Stitt is the first governor of any US state with origins deeply rooted as a Native-American.
How to Contact Governor Stitt
Below is Governor Stitt's phone number, address, and fax for you to use to get in contact with him:
Office Address
Phone Number
Fax
Governor, State of Oklahoma

Oklahoma State Capitol

2300 N Lincoln Boulevard.

Oklahoma City, Oklahoma 73105

(405) 521-2342
(405) 521-3353
You can also get in contact with Governor Stitt through Facebook, Twitter, and Youtube or sign up for a periodic newsletter.
Here are some of the state departments in Oklahoma people want to reach that the governor is in charge of:
Business And Employment
Community And Culture
Education
Environmental And Natural Resources
Family And Health
Financing
General Services
Information Technology
Insurance

Labor
Legal
Legislative
Libraries And History
Online Licensing
Public Safety And Corrections
Taxes
Transportation
Other Government Representatives You Can Contact
Here are some top government representatives from Oklahoma that DoNotPay also helps people contact:
| | |
| --- | --- |
| Oklahoma Government Officials | Positions Currently Held |
| | Oklahoma's current serving Lieutenant Governor. |
| | Oklahoma's current serving senior senator in the 117th U.S Congress. |
| | Oklahoma's current serving junior senator in the 117th U.S Congress. |
| | The current serving Secretary of the State of Oklahoma |
| | The current serving Attorney-General of the state of Oklahoma. |
| | The only female house member representing Oklahoma's 5th district in the 117th US Congress. |
| | The oldest current serving representative for Oklahoma's 3rd district in the 117th US Congress. |
Popular Reasons People Contact Governor Stitt
You can choose to call Governor Stitt's office or visit his office. Here are some of the most frequent reasons people get in contact with the governor of Oklahoma:
To help reach other state agencies and resolve pending issues.
To help contact any of the appointed executive task forces.
To oppose, support, or send feedback on enacted policies.
To make inquiries about Oklahoma's electoral board and request absentee ballots
To report issues that affect residents of Oklahoma and have gone unanswered by the appropriate local authorities.
Make reports regarding Oklahoma's state of security
Let DoNotPay Contact Governor Stitt for You
Due to the frequency of calls, it is not uncommon to experience disruptions and poor connectivity when trying to contact Governor Stitt. In an era of COVID-19, in-person visits are strongly advised against, and the office of the governor will most likely request that you put all requests in formal writing.
DoNotPay helps contact your government representatives by preparing an instant document that reports your complaint in minutes. DoNotPay offers a fast and reliable way to get across to public officers in the US. You'll have a safe and professional contact service delivered in minutes when you:
1. Search "contact representative' on DoNotPay and select the Contact Your Government Representative product.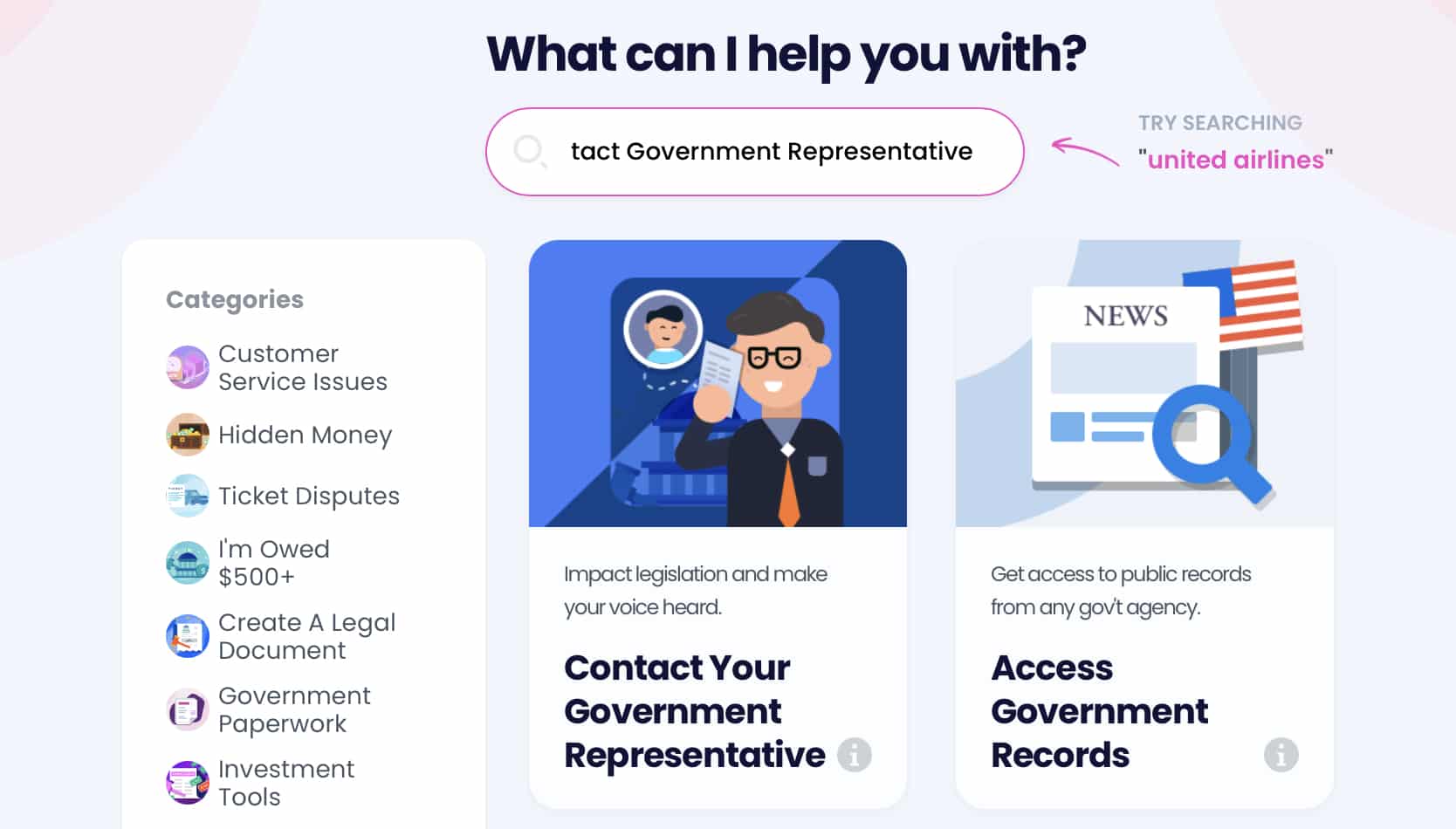 2. Choose whether you want to contact your Senator, House Representative, Governor, President, or Mayor.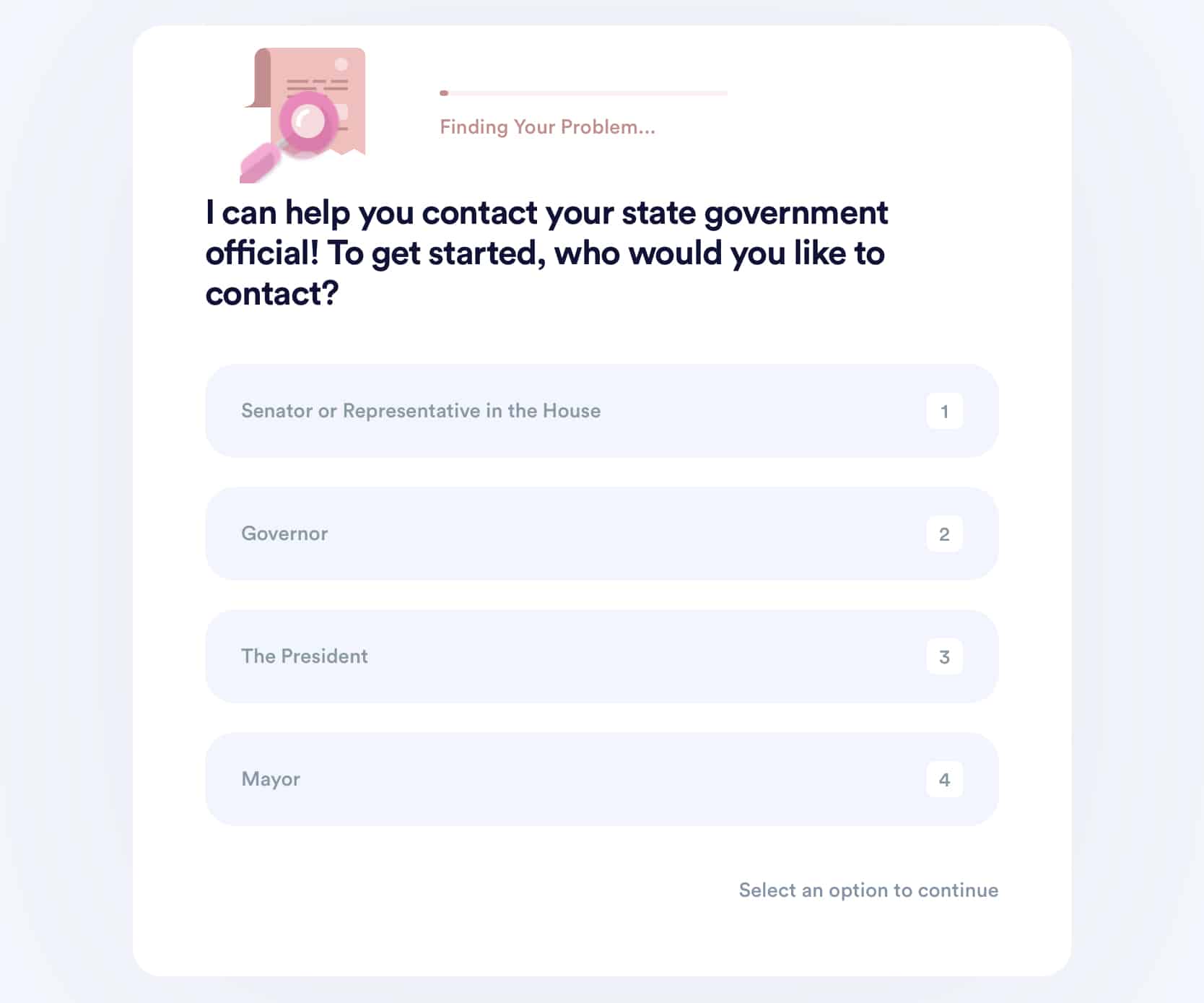 3. Tell us why you are contacting your representative, which bill or issue you're concerned about, and what you're urging the representative to do.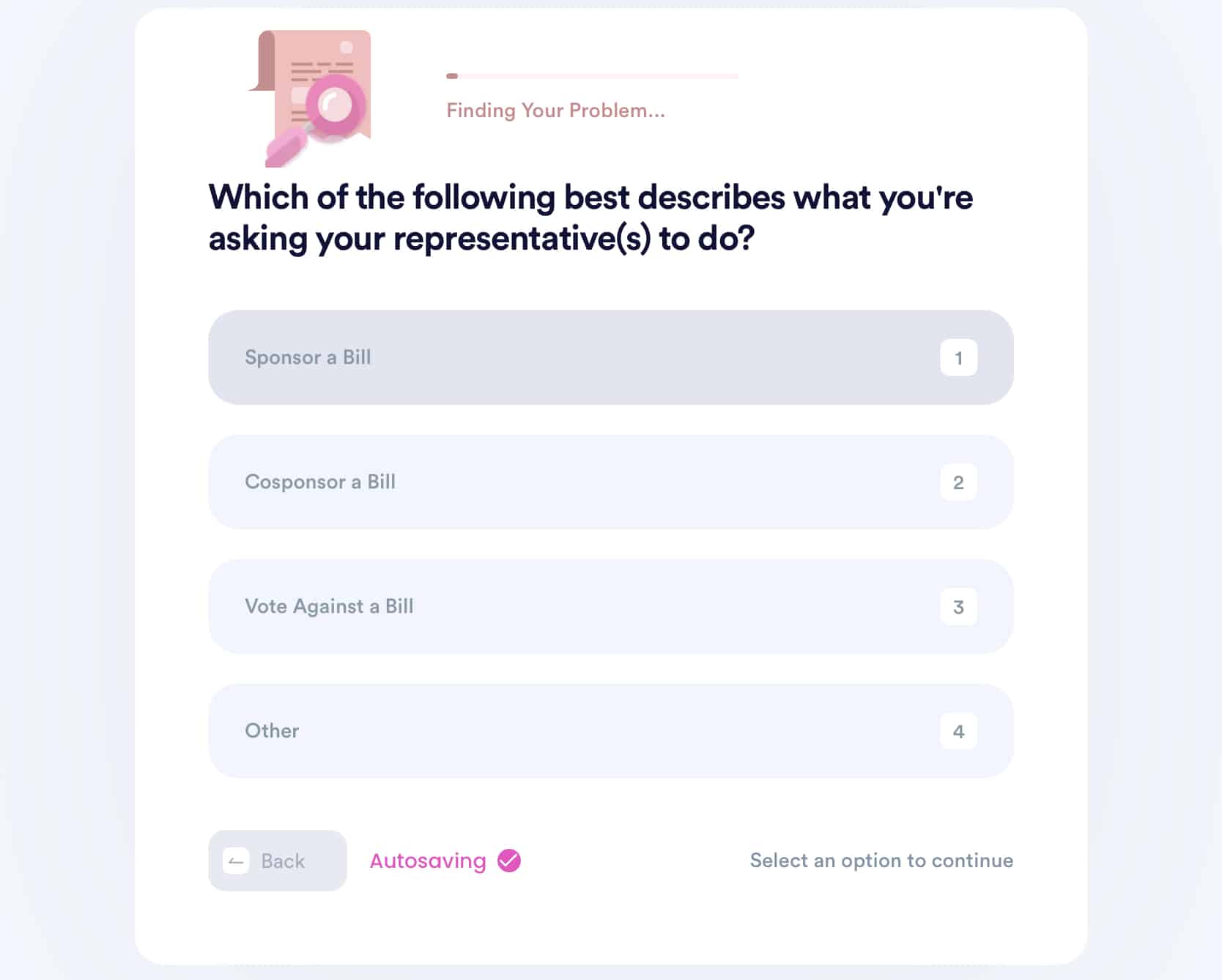 Sit back and relax! DoNotPay will deliver your message and handle the rest for you. Our bots will fill the contact forms on your legislator's website on your behalf.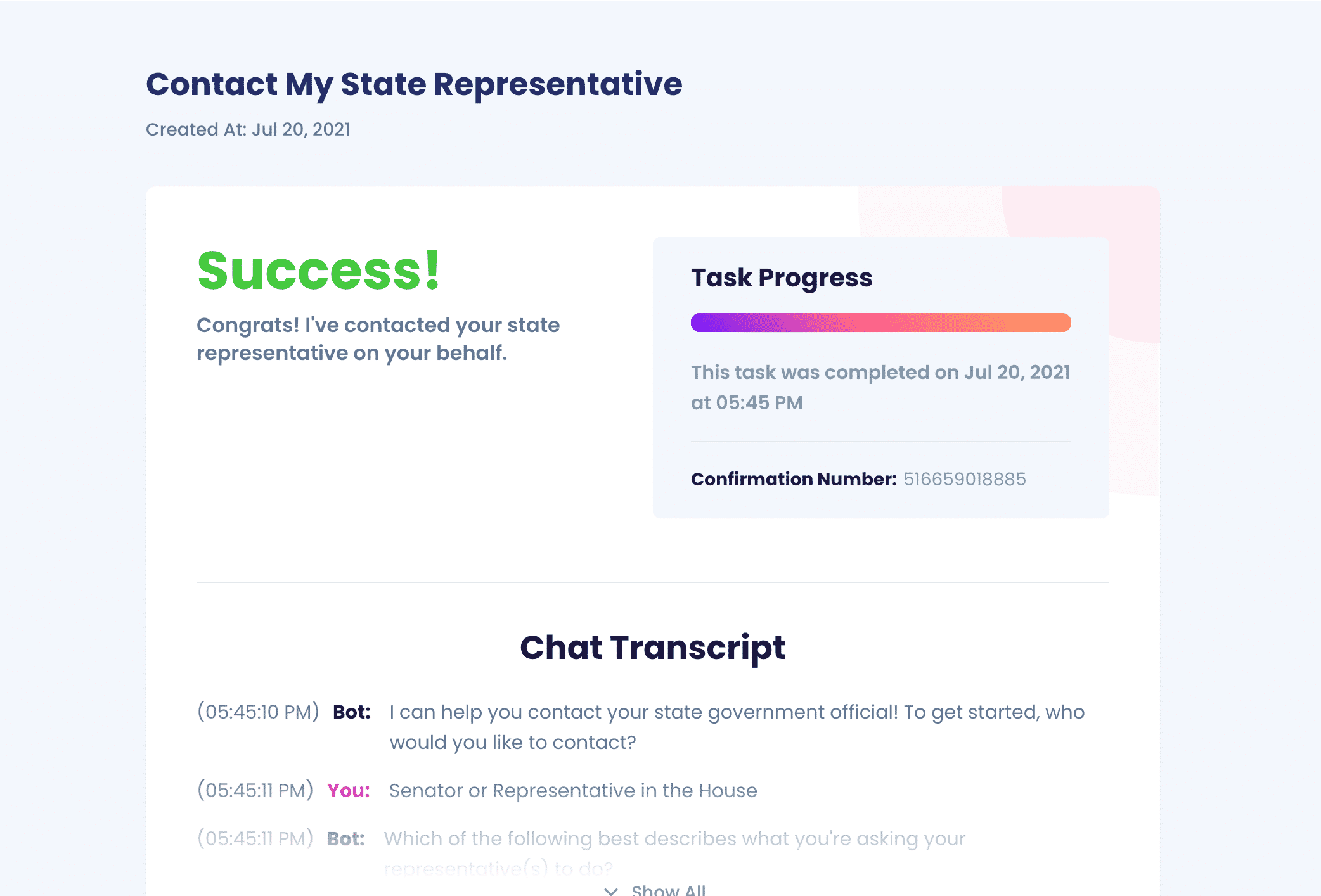 DoNotPay Does It All!