Contact Governor Kemp Today!
Brian Kemp is the 83rd Governor of Georgia. He is a member of the Republican Party and was the first governor to sign the controversial electoral bill that legalizes and organizes absentee ballots in Georgia.
To learn about a quicker way to contact Governor Kemp and other public officials, read the sections below!
Contact Governor Kemp
The Governor operates two offices in the state Capitol. Here are the addresses:
Office Address
Phone Number
For visits:

206 Washington Street, 111 State Capitol Atlanta, GA 30334

404 656 1776
For mail:

206 Washington Street, Suite 203, State Capitol, Atlanta, GA 30334

404 656 1776
The Governor of Georgia is also active on Twitter, Instagram, and Facebook.
Here are some other Georgian government officials who you may wish to contact:
Common Reasons People Contact Governor Kemp
Provided you are a resident in Georgia, there is no limit to the reasons for which you can contact Governor Brian Kemp. Here are some common reasons people seek to contact the Governor of Georgia:
Access to state agencies in Georgia.
To book an appointment to visit the Capitol.
To dispute executive orders.
To apply for the Governor internship program.
To suggest critical areas for development in counties and districts.
To issue an opinion on public policies and enacted bills.
To report health, security, and natural emergencies in Georgia.
Governor Brian Kemp Bio
Brian Porter Kemp was born on November 2, 1963, into one of America's powerful political lineages in Athens, Georgia. His early life includes attending the prestigious Athens Academy, before transferring to Clark High school in 9th grade. Governor Kemp obtained a bachelor's degree in Agriculture from the University of Georgia.
Kemp has served as a state senator before becoming the governor for Georgia in 2018.
As a seasoned businessman with ample experience in agriculture, real estate, construction, and finance, Kemp funded the Kemp Construction Company, was a board member for Suncrest Stone, and made a mark as a founding director of Georgia's Madison Bank and St. Mary's Hospital in his hometown, Athens.
Kemp, who rode to the seat of Georgia's governor with US President, Donald Trump's support, is famous for the controversial heartbeat bill that legally bans the abortion of fetuses detected with a heartbeat, usually after six weeks of pregnancy.
Governor Kemp's Stances
Kemp remains an advocate on:
Reducing state spending and fruitless tax incentives
Reforming Medicaid
Opposing stifling gun restrictions
Tackling gun violence
Arresting and deporting illegal migrants
Religious liberty
Taking jobs to rural communities
Helping small businesses.
Crafting climate change laws unique and suitable to specific communities.
Need Assistance Contacting Georgia Governor Kemp?
Reaching the Governor of Georgia or any other congressman or public official might be daunting for most people. Even after filling contact forms or patiently calling contact lines repeatedly, there is the need to present complaints, inquiries, and suggestions in a concise and professional manner, which many American residents find difficult to do.
DoNotPay can help anyone get in touch with any US city, state, and federal public official in an easy, fast, and formal way. See how to use in the section below!
Use DoNotPay App To Contact Governor Kemp
offers a fast and reliable way to get across to public officers in the US. You'll have a safe and professional contact service delivered in minutes when you:
1. Search "contact government representative"' on and select the Contact Your Government Representative product.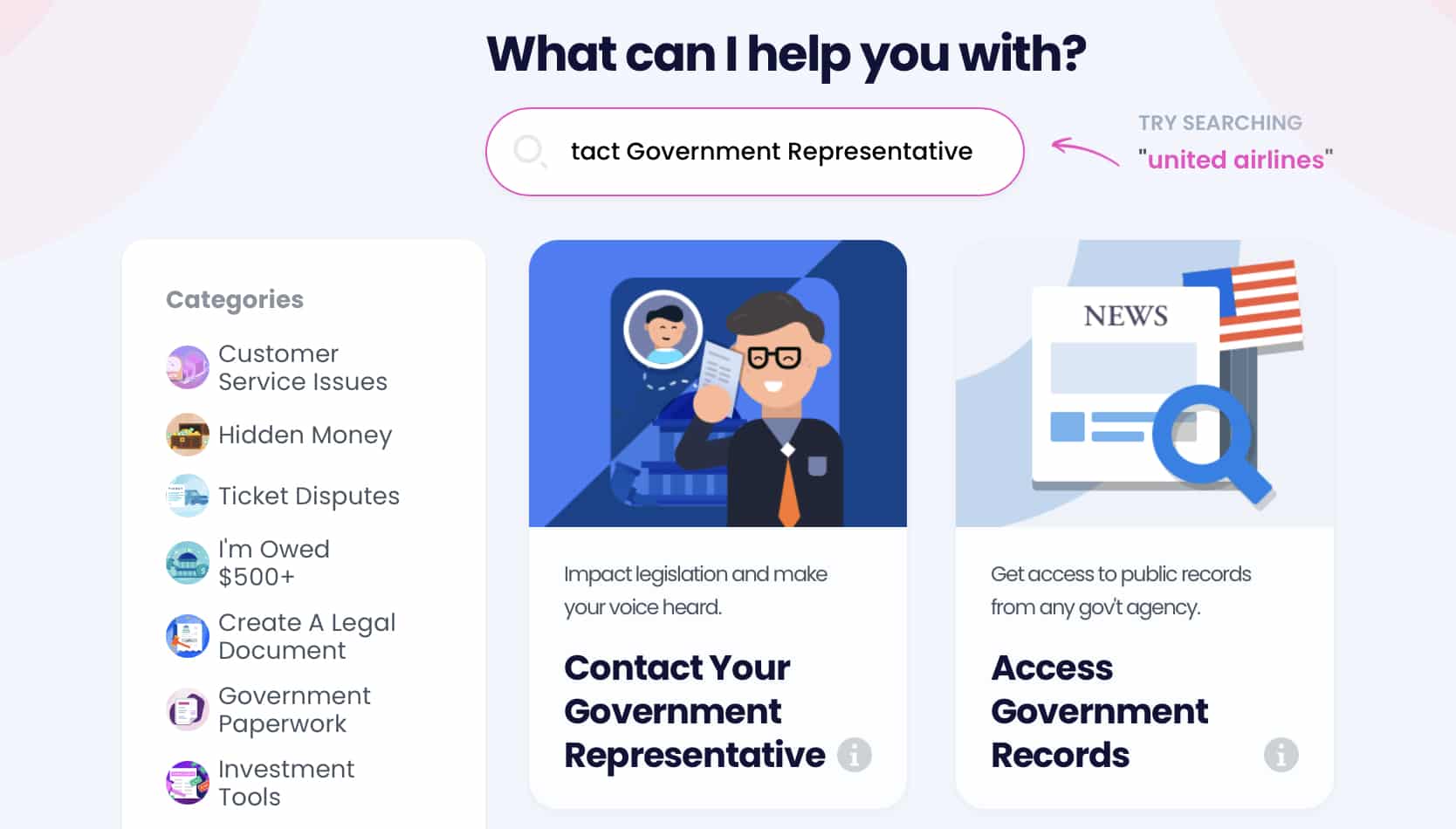 2. Choose whether you want to contact your Senator, House Representative, Governor, President, or Mayor.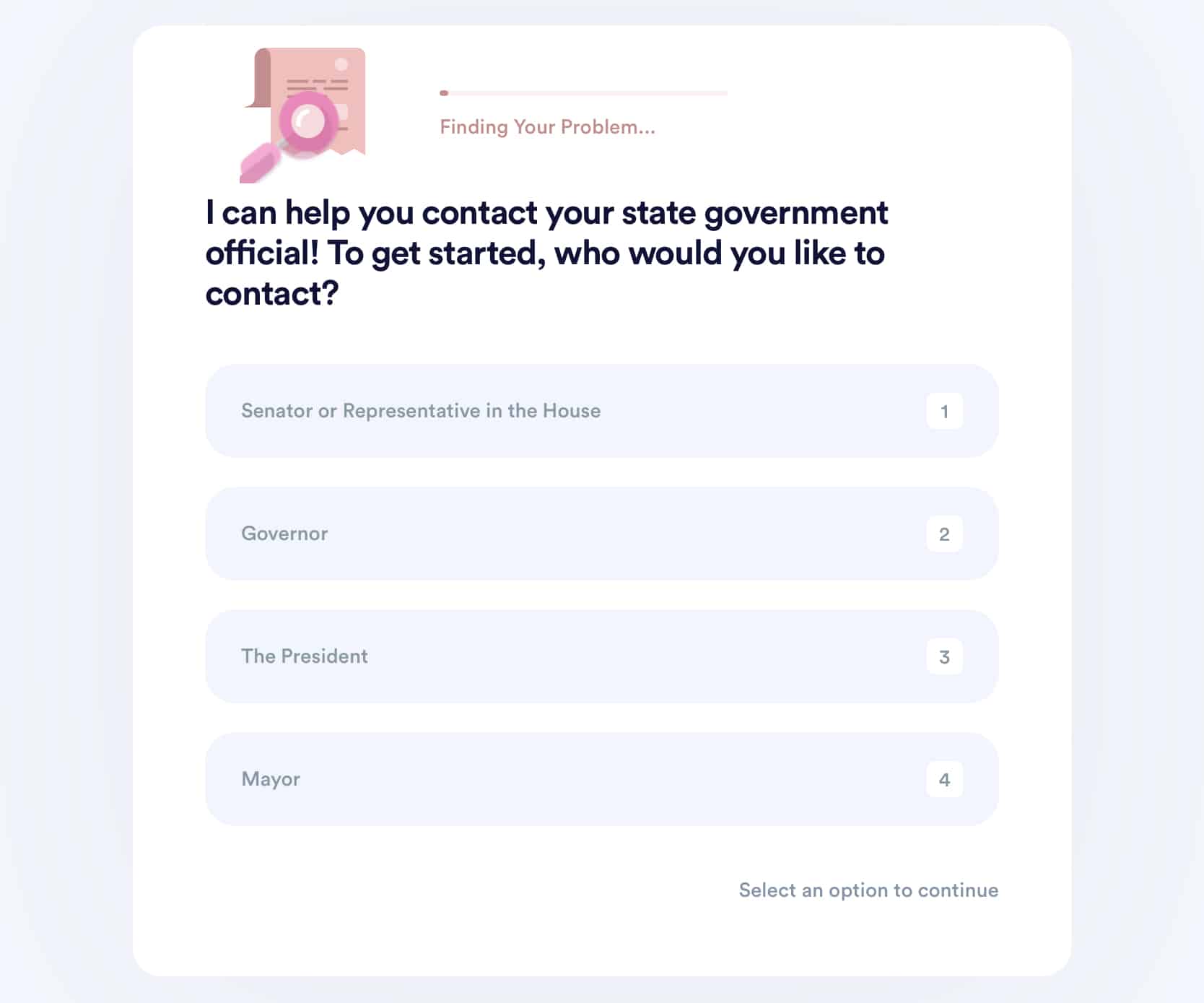 3. Tell us why you are contacting your representative.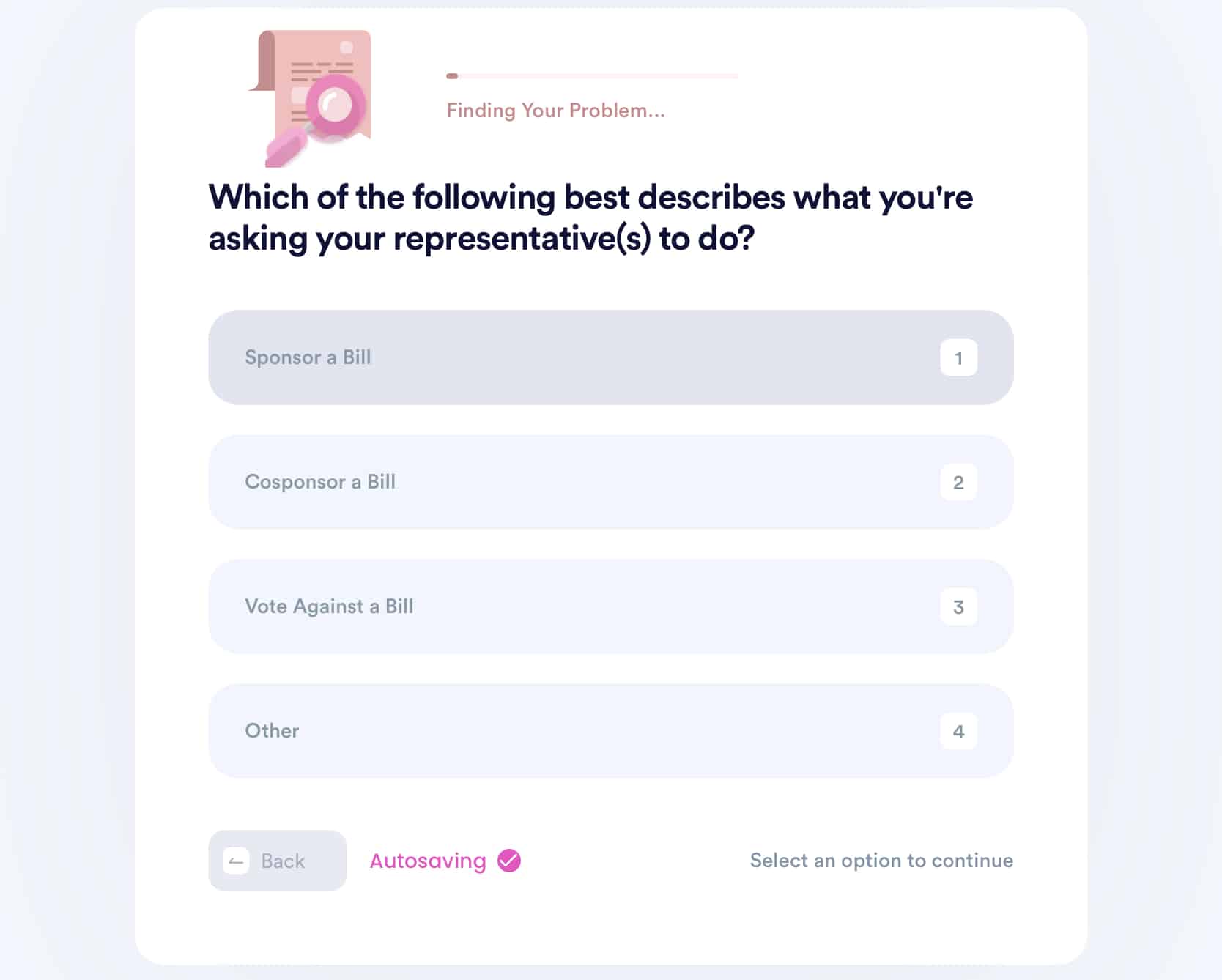 4. State which bill or issue you're concerned about and what you're urging the representative to do.
We'll take it from here! will deliver your message and handle the rest while you sit back and relax. Our bots will automatically fill out the legislator's contact form on their website!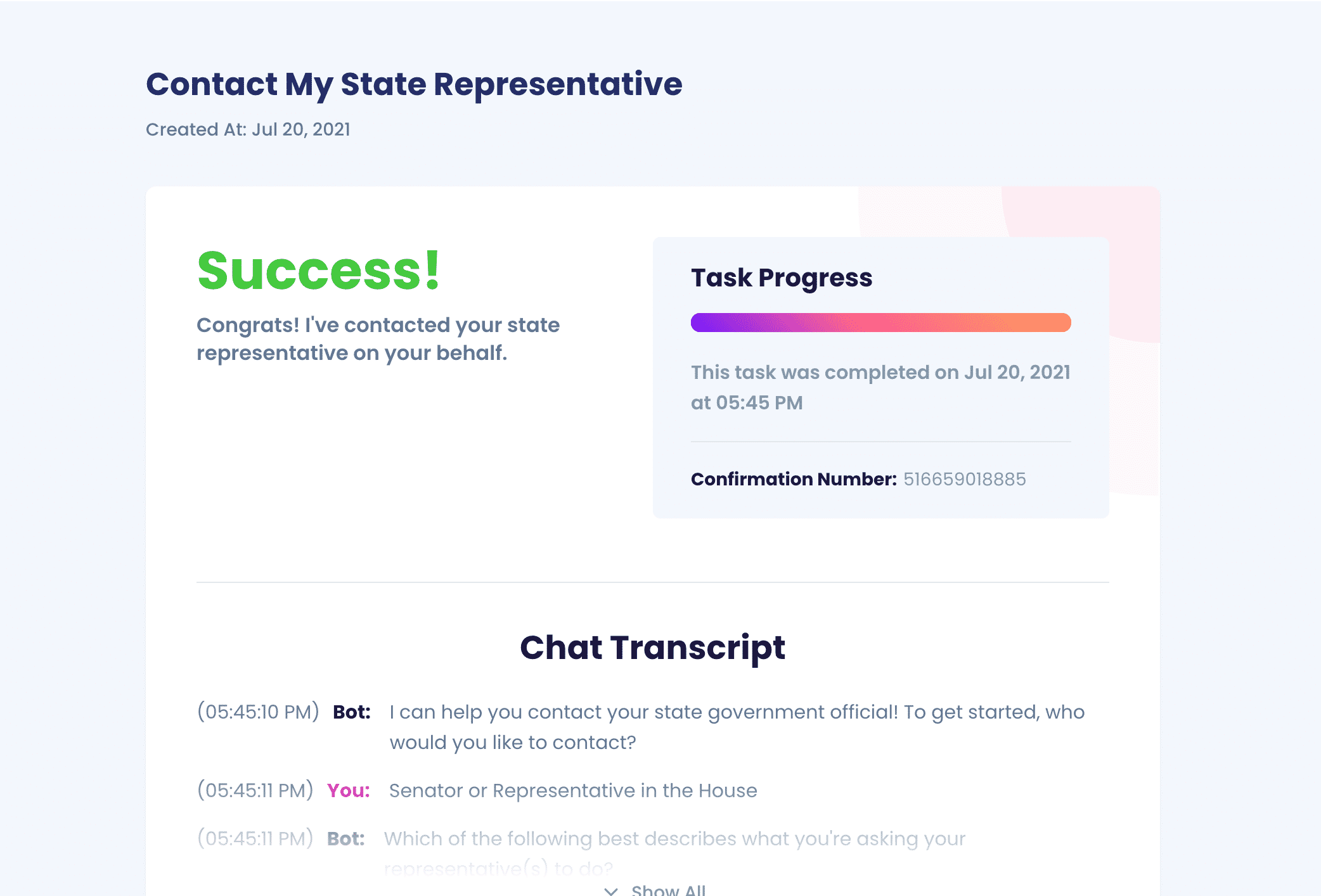 Get More with DoNotPay!