Get Consumerlab Free Trial Easily With a Virtual Credit Card

Founded in 1999, Consumerlab is a top provider of independent test results of health and nutrition products. They help healthcare experts and consumers determine the best quality product out there. The company publishes its test results in comprehensive reports on its website. Since its establishment, Consumerlab.com has tested over 6,600 products, symbolizing more than 950 diverse brands. Whether for adults, kids, or pets, all company-tested products carry the CL seal.
Companies of different sizes test their products for quality, identity, strength, purity, and disintegration. Any product that meets these criteria is regarded as Approved by CL. Like other service providers, . Learn how to sign up for it using a DoNotPay virtual card without getting charged.
What Are the Types of Products Tested by Consumerlab.com?
Consumerlab.com tests several products, including:
Health and nutrition products:
Vitamins
Mineral
Herbal products
Other supplements
Foods & beverages
Prescription medications
Personal care products
Sports & Energy products
Does Consumerlab Offer a Free Trial?
Yes, . The plan is only available to new members. Consumerlab free trial gives you instant access to:
Complete access to all CL answers
Newsletter through email twice a week
Product ingredient and cost comparisons
Exclusive access to all latest, former recalls and warnings
Quality ratings
How Can I Get a Consumerlab.com Free Trial?
You can get Consumerlab.com free trial through their free trial page. You will need to enter your details such as
Email address
Name
Create your account password
Zip/postal code
After that, click on 'Continue.' They will take you to an account page where you will need to submit your credit card details. The company will not bill you until after the end of the trial.
Does Consumerlab.com Free Trial Automatically Renew Into a Paid Subscription?
Yes, Consumerlab.com annual subscriptions renew automatically. But the company contacts all customers through email three weeks before the trial. You'll still need to do the legwork to cancel, unless you use a virtual credit card from DoNotPay.
How to Avoid Automatic Withdrawal With DoNotPay Virtual Card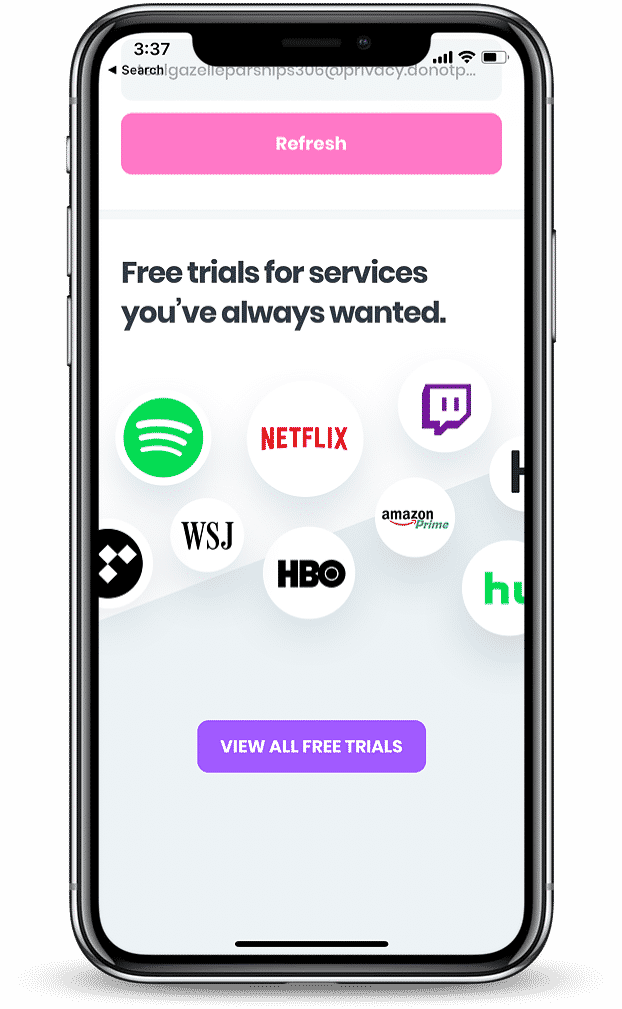 You can use a virtual credit card from DoNotPay to sign up for free trials without sharing your credit card. It works for all kinds of free trials, too. Curious to know how a VPN service works but don't want to sign up yet? Feel like testing a fitness program without worrying about subscription cost? That is where free trials come into play. But are these free trials supposed to be entirely free?
The aim is to introduce a service or product to you and lure you until you decide to purchase it after the trial. Or, the company thinks that you won't remember to cancel so that it can automatically renew into a paid subscription. Have you ever asked why you need to submit your credit card info for a free service? That's the reason.
If you don't want unauthorized debit on your accounts, you need to find a way out.
How Can I Sign Up for Free Trials Without Getting Charged?
Using a virtual card to sign up for a free trial won't allow the service company to bill you after a trial. DoNotPay virtual credit cards can be of great help to you. These cards are primarily arbitrary generated credit card numbers that you can use to buy online or sign up for a free trial.
You can use DoNotPay's free virtual credit card to sign up for any free trial since they can skip verification. These cards don't process charges because there's no money on them. Thus, you don't need to panic about getting charged because your credit card information is protected.
Can I Be Debited if I Don't Remember to Cancel the Free Trial?
No, you don't need to disturb yourself if you forget to cancel the free trial. Our virtual credit cards won't allow any deductions on your account. Sign up for your preferred trial, relax and enjoy, and never get disturbed over cancellation before the trial ends.
Note that you can only use each free virtual credit card once because it'll be deactivated immediately you use it. Also, you can make actual purchases with the card. The main reason for the card is to prevent unwanted charges on your account.
How DoNotPay Virtual Credit Card Works?
Search free trial card on DoNotPay and enter the company you want a free trial for.
We'll automatically generate a virtual credit card that you can use for that merchant. Copy the card details shown on your screen.
Use the card to sign up for your free trial and sit back to relax and enjoy.
How Much Does Consumerlab Cost After the Trial?
| | |
| --- | --- |
| Subscription | Cost |
| Monthly | $4.50 |
| Annually | $54.00 |
What Else Can DoNotPay Do?
DoNotPay can take care of many issues besides helping you sign up for a risk-free trial. Reach out, and we will handle it for you.
DoNotPay can assist you with many other issues! Including:
To sign up for a Consumerlab.com free trial risk-free, contact DoNotPay.