How To Get a Comcast Refund in an Instant
Comcast, the parent organization of Xfinity, is one of the biggest telecommunication companies in America. It offers internet, cable TV, phone, and home security services. In 2019, Comcast had 28.63 million high-speed internet users. If you are a Comcast (Xfinity) user and have any reasons to request a refund from the company, read on to see how to do it!
What Is the Comcast Refund Policy?

Comcast offers refunds when you cancel the service or when you experience service interruptions caused by the company. You may also get back the money you gave for a refundable deposit.
What if I See Extra Charges From Comcast?
If you think Comcast made a mistake in your account billing, you can contact their customer service and ask for a refund. You should contact them within 120 days of receiving your bill. If you have trouble managing your Comcast expenses, you can use DoNotPay's help to lower your Comcast bill.
Disruption of Services Caused by Comcast
Xfinity's Agreement for Residential Services states that you shouldn't use their services in High-Risk Activities—when the disruption of services may cause damage to people, business, property, or the environment.
If you experience a disruption of service caused by circumstances beyond Comcast's control, such as extreme weather, you won't be eligible for a refund. Comcast might give you a refund for the disruption of services if the inconvenience was their fault.
You have 120 days to report an interruption to Comcast and request a refund. If your refund request is approved, you will get a pro-rata credit. Keep in mind that you won't get prorated refunds for:
Non-recurring charges

Per call or measured charges

Regulatory fees

Taxes
Comcast's Refundable Deposit
Comcast may require you to pay a refundable deposit when you activate their services or in case you:
Add Xfinity equipment or services

Don't pay bills on time
Comcast will return your deposit in the form of a credit to your account if your account stays in good standing for 12 months. If you decide to stop using Comcast and cancel your agreement, your deposit will be credited to your account, but the company will deduce any amount you owe them.
Make sure that the equipment you have to return is not damaged. If it is, Comcast might decide not to give you a refund or to charge you additional costs.
Will I Get a Refund if I Cancel Comcast?
If you cancel Comcast, you will get a refund for the prepaid months minus any amounts you owe them (such as fees and charges), the unreturned equipment fee, or affiliate services.
What Is the Unreturned Equipment Fee?
If you don't return your Xfinity equipment on time after canceling Comcast, you might be charged an unreturned equipment fee. You have ten days after your cancellation has been processed to return any Xfinity equipment to Comcast.
If you are a Prince George's County resident, you have five business days to return your Xfinity equipment. The company will refund the fee in full when you return the equipment.
Alarm Installations Refunds
Comcast offers a 30-day money-back guarantee for their alarm installations. If you cancel within 30 days, the company will provide a refund for the recurring fee you paid for the first month and the charges for standard installation.
How Can I Make a Comcast Refund Request?
If you think you are eligible for a Comcast refund, you will have to contact their customer service to make a refund request. You can do that by going to a local store or contacting them through the Xfinity website.
| | |
| --- | --- |
| Can You Request a Refund Via | Yes/No |
| DoNotPay | Yes |
| In Person | Yes |
| Xfinity Live Chat | Yes |
| Email | No |
| Phone | No |
| Letter | No |
Request a Comcast Refund in a Local Store
If you want to make a refund request in person, you can go to your local store. Use the Store Locator to find the nearest Comcast shop. When you get there, explain that you want to get a refund and support your claim with reasons—prepaid months you won't use, service interruptions, or double charges.
Make a Comcast Refund Request on the Website
Another way to contact Comcast is through live chat on the Xfinity website. You should:
Go to the contact page

Click on

Ask Xfinity

Sign in to your account

Request to chat with an agent

Choose

Billing

as the matter you want to discuss

Explain that you want to get a refund when you get in touch with an agent
Request a Comcast Refund the Easy Way

If you want to make the process of requesting a Comcast Refund easier, use DoNotPay! To make a refund claim via DoNotPay, do the following:
Access DoNotPay from any

Click on

Chargeback Instantly

Give us your transaction and bank details

Type

Comcast

as the company you want to get a refund from

Verify your information and finalize the request
When you complete these steps, we will write a demand letter on your behalf. We'll include all the Visa and Mastercard codes to make your refund claim stronger. You don't even have to contact Comcast—we can do that for you.
How Long Will It Take To Receive a Comcast Refund?
Comcast will give you your money back within 30 days of your cancellation and return of the equipment. Sometimes, it might take them longer—up to six weeks for refund checks. If you don't get your refund within this window, contact the company or your bank to inquire about the delay.
What Are the Potential Issues When Requesting a Comcast Refund?
Comcast may deny your right for a refund if they think you damaged the equipment. The company may also try to ignore your issue and avoid giving you your money back. If you want to make sure your refund request is processed properly, use DoNotPay!
Is Comcast Being Difficult? Use DoNotPay to Sue Them in Small Claims court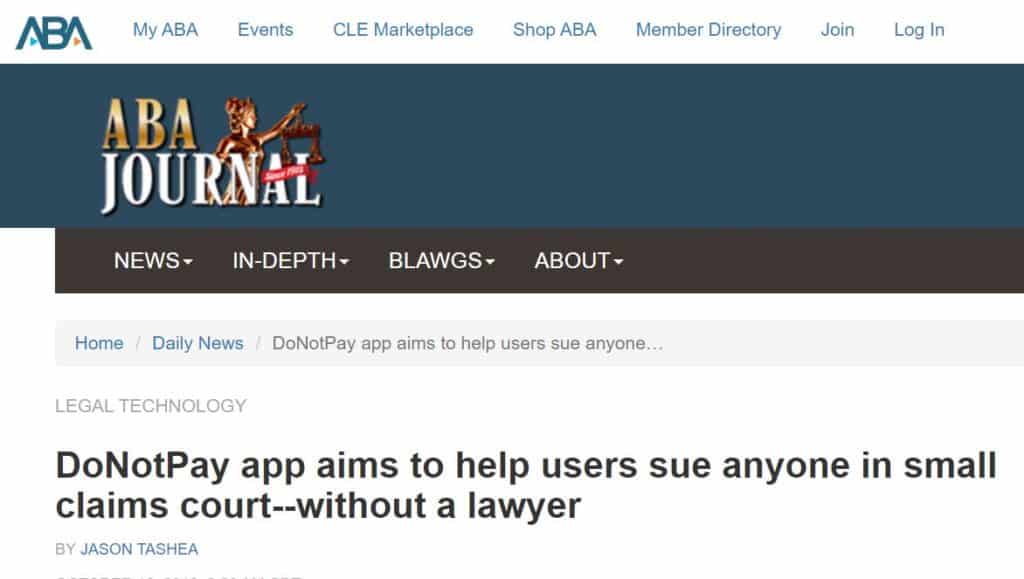 You can use DoNotPay to take Comcast to small claims court if you think the company has wronged you. DoNotPay received the Louis M. Brown Award for Legal Access by American Bar Association, so we can guide you through the process and:
Collect all the necessary documents

Fill out the forms

Write a dispute letter

Prepare you for any situation
You can learn more about the Comcast lawsuit here.
DoNotPay Can Help You With Other Issues

If you are a Comcast user and you receive a bunch of email spam, use DoNotPay! You can learn how to block emails on Comcast or report phishing email to Xfinity. If you can't get rid of robocalls, see how to report Comcast robocalls.
Do you want to get a refund from any other company? You can use DoNotPay to get a Spirit Airline refund or demand your money back for a Disney ticket.
Need help with anything else? Access DoNot pay from any and check out what we can help you with:
Fighting traffic tickets

Disputing speeding tickets