How to Block Emails on Comcast in No Time With the Help of DoNotPay
Comcast is one of the largest and most successful telecommunications companies in the world. Comcast users can experience spam emails in their Xfinity inbox.
Do you find spam and mass emails on Xfinity annoying? DoNotPay can help you resolve Comcast email spam problems in a few simple steps.
How Do I Block Emails on Comcast Manually

You probably know how to unsubscribe from emails, but doing that on Comcast directly isn't possible. The only way to stop receiving emails is to block addresses individually through email filters and the spam folder.
You can choose whether to block one or more email addresses, or you can insert the keywords you don't want to see.
By setting up the filters, the emails from the senders you select will be moved to the Comcast email spam folder or deleted, depending on your decision.
Here's a step-by-step guide on how to block emails on Comcast.
How to Block Email on Comcast from One Sender
The first option you have is to block a single email address on your Xfinity account by following these steps:
Go to your Comcast inbox

Find the button that says "Preferences"

Click the email link

Select the option named "Email Filters"

In the "Add filter" segment type any filter name you want

Open the drop-down menu under the filter

Click "if any of the following conditions are met"

Select "From" and "Contains" (in the second drop-down)

Insert the email address you want to block

Click under "Perform the following actions"

Choose "Discard"

Click "Save"
How to Block Email on Comcast from Multiple Senders
Another possibility is to add as many email addresses as you want in Comcast email spam filter. The process for blocking multiple accounts is the same as for only one account.
The only difference is that you'll repeat the eighth and ninth step (explained above) until you type in the emails of all of the senders you want to block.
You can type in as many email addresses as you want.
How to Change Spam Filter Preferences on Xfinity
Some emails you receive on Comcast could be spam or malicious. You can keep your inbox safe by setting spam filters that will send those emails into the spam folder.
Access your Xfinity Connect account

Click the "Gear" icon

Select "Settings"

Find "Advanced Settings" on the menu

Choose the first option "Automatically move spam and potentially harmful messages to the Spam folder"
All of the Comcast spam emails will be deleted after one week.
How to Block Email on Comcast with DoNotPay

DoNotPay makes blocking emails on Xfinity less complicated and much faster, as well as permanent.
Here's how to block someone on Comcast email with DoNotPay:
Access your DoNotPay account in your

Click the option that says "Spam Collector"

Insert the email address you use on Comcast

Forward your next Comcast email spam to

spam@donotpay.com
You'll be unsubscribed with the possibility to get compensation.
| | |
| --- | --- |
| Can You Block Email Comcast | Yes/No |
| Directly on Comcast | No |
| By setting up email filters in your Comcast inbox | Yes |
| By clicking "unsubscribe" at the end of an email | No |
| With DoNotPay | Yes |
How to Earn Money While Relying on DoNotPay as a Comcast Email Spam Blocker

Sometimes, there will be class-action lawsuits that gather people who have the same problem(s) with one company's action(s).
Companies shouldn't send spam emails without the user's permission because the users have the right to sue the company in that case.
When you block email on Comcast with DoNotPay, you get the opportunity to earn some money by reporting spam emails, if a class action against Comcast exists and you choose to join it.
You'll know that the settlement has been reached as soon as you notice a flag on the DoNotPay's Spam Collector icon.
Consider that as your little spam email revenge for all of the unwanted mail you've received.
Can I Sue Comcast with DoNotPay?

If there isn't any current class-action lawsuit against Comcast, you can count on DoNotPay's assistance if you want to sue Comcast for any other issue you have with them.
By signing the contract, all Comcast clients accept being able to sue the company only in small claims court. That's where DoNotPay shines.
Do you think that Xfinity has wronged you? Are you receiving emails without your permission? Did they provide low-quality service while promising otherwise?
Suing people and companies in small claims court is effortless with DoNotPay's assistance. We will help you collect necessary documents, write a demand letter, and tell you how to let Comcast know that you want to sue them.
DoNotPay will also prepare a script you should follow to state your case and give you the instructions for every scenario.
Getting Rid of Physical Junk Mail with DoNotPay
Can you think of one thing that's more annoying than email spams? Physical junk mail, of course. Having a mailbox full of papers can be overwhelming.
Your bills or other important mail could end up mixed with the junk mail, and you could throw them away unintentionally. Another downside of excessive junk mail is its harmful effect on the environment since it creates a lot of waste.
All you need to do is send a picture of your junk mail to DoNotPay, and we will make sure to unsubscribe you. This means that the senders will be blocked from sending their junk mail in the future.
If you've never agreed on receiving the mail in the first place, and if you continue receiving it after DoNotPay unsubscribes you, you can check if there are existing class-action lawsuits against the sender.
DoNotPay Can Help with Othe Email-Related Issues Too
There are many problems surrounding spam emails and email abuse, and DoNotPay can help you with all of them.
Your robot-lawyer will assist you whenever you're wondering how to
Can I Unblock Senders on Comcast?
Yes, you can. If you've changed your mind about blocking a certain sender, here's how you can undo it:
Click on "Preferences" in your Comcast inbox

Go to Email Filters

Find the filter you want to remove

Click on the button that says "Delete"
The sender(s) will no longer be blocked.
What Other Benefits Does DoNotPay Offer?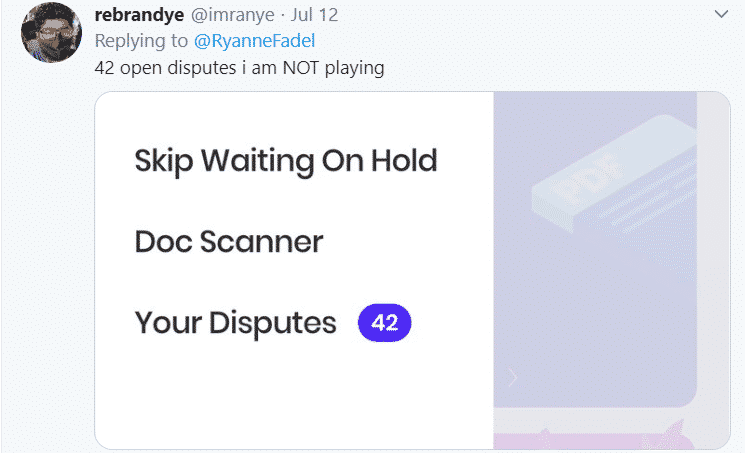 Using DoNotPay's services through the can be of big help for many different problems.
Don't forget—DoNotPay can help you cancel unwanted subscriptions as well.
DoNotPay can ensure you save money by canceling the memberships you don't need/want. Click on the "Find Hidden Money" option and type the service you wish to annul.
This feature is useful when you want to use only the free trial period that many companies offer, and you're afraid you may forget to cancel it on time.
With DoNotPay's virtual credit card, you won't lose any money.
Having one site that takes care of the annoying and complicated problems lifts a burden off everyone's shoulders.
Rely on DoNotPay when you need help with:
Disputing traffic tickets

Fighting speeding tickets