Get a Chuze Fitness Free Trial Today With This Virtual Credit Card

As a budget gym franchise, has become very popular with those who don't want to pay high gym membership fees. With their gyms only available in California, Arizona, Colorado, and New Mexico, Chuze is still growing. As a result, they continue to offer a 7-day free trial to try out their gyms.
Getting set up for this might take a little too much of your time, though. Plus, what if you want to cancel your 7-day trial before you're charged? We can make the process easier using our DoNotPay .
Details About Chuze Fitness's 7-Day Free Trial
To experience Chuze Fitness's 7-day trial, simply visit their website and click on the Free Trial option at the top. From there, here's what you need to provide and know:
Indicate the location of the gym you'll be visiting the most.
Provide your name, email, and phone number.
You'll eventually be asked for your credit card number for the monthly charge.
Regular rates are $9.99 per month after your free pass ends.
Chuze Fitness also offers a virtual version that allows you to do exercises at home through live streams. You can even connect through your Apple Watch.
On other occasions, they offer a brief $5.99 founders fee per month you can enjoy after the 7-day trial. This price reduction is often for a limited time.
Does Chuze Fitness Automatically Renew Into a Continuing Subscription?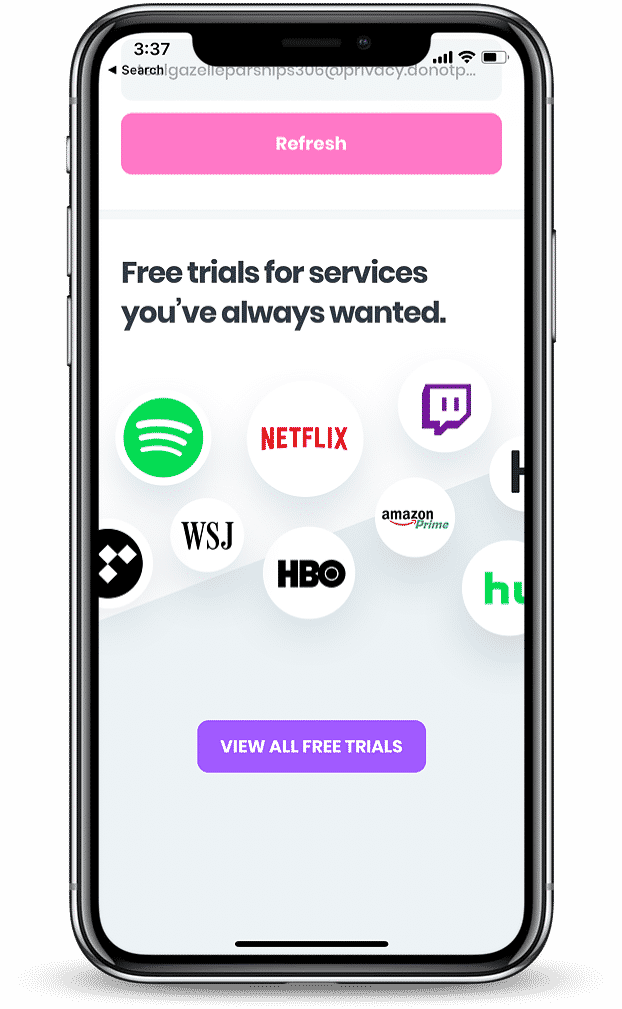 Yes, now has your credit card on file and will charge you the regular monthly rate after the above trial is over. Just remember this, cancel it before you're charged.
But what if you forget to cancel Chuze after the free trial ends? This is common, and it's the reason DoNotPay offers virtual credit cards.
Avoid Automatic Renewals at Chuze Fitness With the DoNotPay Virtual Credit Card
What happens if you get too busy during that free and forget you'll soon be charged their monthly fee? It's easy to get overwhelmed with life and forget you selected a free trial on a service.
The best way to stop your subscription is to use our virtual credit cards at DoNotPay. You can make these work using three easy steps:
DoNotPay generates a random number and credit card info that you can use to subscribe to any service, like Chuze Fitness.
Once the free trial there expires, Chuze Fitness can't charge you because there's no money on that card. You get unsubscribed automatically.
Read this article for more info about our virtual credit cards
Virtual credit cards are your best method for avoiding being charged at Chuze Fitness when things become overly busy. Automatic charges on credit cards often become overlooked by many people and keep occurring without many knowing. You may be charged at Chuze Fitness for months and not even realize you're wasting money if you no longer want their gym membership.
What Will Chuze Fitness's Charges Look Like on My Statement?
Chuze Fitness always makes it clear who they are on your credit card statement. One thing to remember, however, is they only take credit cards and no other payment method.
They also have gift cards you can give to others.
Or, you can easily redeem a gift card to start your membership.
What Are the Most Popular Alternatives to Chuze Fitness?
Plenty of other gym memberships are available that compete with Chuze Fitness. Take a look at just a few of these, sometimes at equal membership rates:
| | |
| --- | --- |
| Daily Burn | As an entirely virtual gym service you can do at home, Daily BUrn doesn't give away their prices until you sign up for a free trial. The best thing is their free trial is for 30 days. |
| Booya Fitness | This virtual gym membership is equally-priced with Chuze Fitness at $9.99 per month. You can also get an entire month free. |
| Crunch Live | Yet another virtual gym service, this one is also $9.99 per month. Best of all, you get a 45-day free trial. |
Many other virtual gym services exist, though ones including physical gym visitations are often much more expensive.
What Else Can DoNotPay Do for You?

Did you know we work with many other companies beyond helping you with gym membership services like Chuze Fitness? We'll help you solve numerous issues often occurring when using services from other companies.
As examples, we can easily help you with problems you might encounter when using credit cards. Plus, we help you cancel numerous subscriptions and memberships with companies other than virtual or physical gyms.
Some other things we can help you out with include:
In addition to these, we're also a popular online service using AI technology. We're here to help make services more accessible without the need to hire and work with real attorneys. Just imagine how much money this saves you.
to learn more about our app's comprehensive features!