Get ChemDraw Free Trial Without Giving Your Credit Card Information

If you haven't already heard of the program,  is a chemistry drawing tool. It's a molecule editor that was first released in 1985 by David A. Evans and Stewart Rubenstein. The program works to turn your chemistry drawings into publishable material.
Does ChemDraw Offer a Free Trial?
Yes, ChemDraw does offer a  of the program. It does not request any credit card information, however. You can obtain a 14-day free trial for three of their ChemDraw programs, including ChemOffice+, ChemDraw Professional, and ChemDraw Prime. Specifically, you're "requesting" a free trial, which may mean you have to be approved for it, but the website doesn't state what that means exactly.
How Do I Get a ChemDraw Free Trial?
It's easy to sign up for a ChemDraw free trial. It only takes a few clicks and answers to simple questions, and you'll be on your way to getting that free trial in no time.
Here are the steps to sign up for a :
From the PerkinElmer (the company that produces ChemDraw) homepage, you'll want to hover over their "products" list until it drops down. You'll then click on ChemDraw.
Scroll down and select the subscription you want a free trial for. Once you see it, you'll click "download free trial".
You'll then be prompted to enter some information. The first being your full name.
You'll need to enter your email address, as well as your physical address (located at the bottom of the form).
Select an industry, organization, and job role. You're able to do this as a student too, so your industry would then be your major or the field you're going into, and the organization would be your university.
Enter your phone number and check the box to agree to the TOS.
Finally, click the button that says "request for free trial" and you're good to go.
No credit card information is needed for this free trial, but many free trials will require you to input your credit card information. 
Will the ChemDraw Free Trial Automatically Renew into a Paid Subscription?
No, the  won't renew into a paid subscription as you aren't actually giving the company your credit or debit card information. You can choose to purchase the product after you've seen the free trial, but they won't require you to give your credit card information at any point unless you're actually purchasing a subscription.
While ChemDraw doesn't renew into a paid subscription, there are many products and sites out there that do. People often forget to cancel their subscription before the free trial is up and end up paying for something they don't want with no way to get their money back. A lot of websites don't offer refunds for accidental purchases. ChemDraw's website doesn't mention anything about refunds either.
Avoid an Automatic Subscription Renewal With DoNotPay's Virtual Card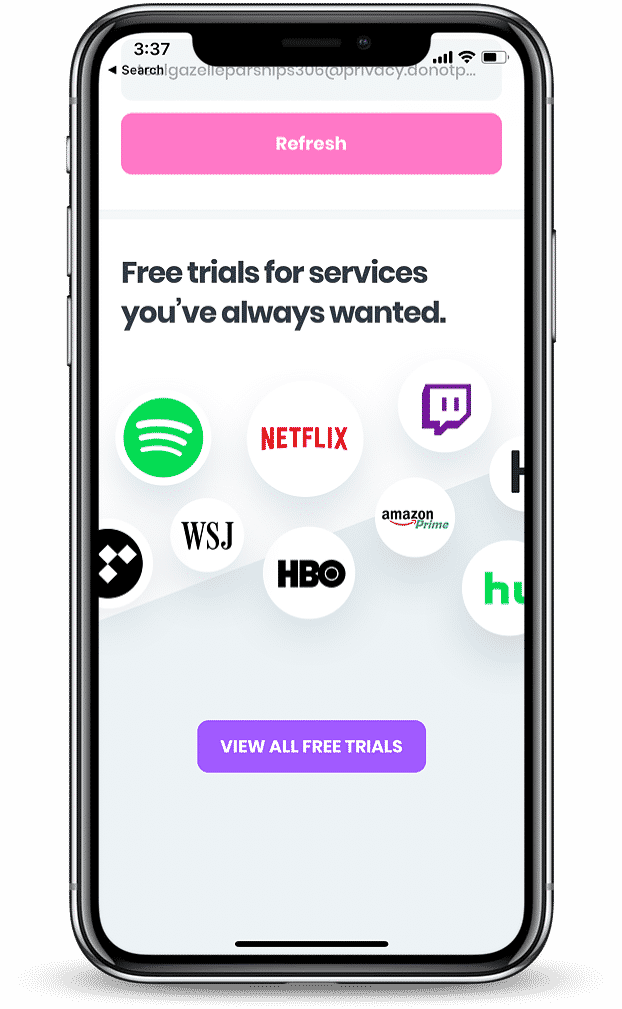 Even though ChemDraw doesn't renew into a paid subscription, you may still be interested in a free trial for a service that does. Streaming services such as Netflix or Hulu will automatically renew a subscription when you may not want them to. However, DoNotPay offers a clever solution to this problem with their free virtual credit cards. They'll provide you with a randomly generated card for the free trial you want to subscribe for, and you won't get charged for a renewed subscription if you forget to cancel!
You can get a free virtual credit card from DoNotPay in three easy steps:
Search Free Trial Card on DoNotPay and enter the company you want a free trial for.
We'll automatically generate a virtual credit card that you can use for that merchant. Copy the card details shown on your screen.
Use the card to sign up for your free trial and sit back to relax and enjoy!
How Much Does ChemDraw Cost After the Trial?
The ChemDraw products wildly differ in price depending on the product you purchase. The company offers 1-year licenses and one-time purchases depending on your needs.
| | | |
| --- | --- | --- |
| ChemOffice+ | One-time purchase | $6,560 |
| ChemOffice+ Subscription | One year license | $1,850 |
| ChemDraw Professional | One-time purchase | $4,110 |
| ChemDraw Professional Subscription | One year license | $1,150 |
| ChemDraw Prime | One-time purchase | $2,140 |
| ChemDraw Prime Subscription | One year license |  $595 |
What are Some Alternatives to ChemDraw?
There aren't a lot of alternatives to ChemDraw if you don't like how it works after using the free trial. You can try out either of these if you think they'd be more useful to you, or easier to use:
ACTO Omnichannel Education for Life Sciences - The company does not provide pricing online so you need to contact them for a quote. This is a cross-platform app used for life sciences
Pepper Flow - The software platform is used for life sciences, review/approve content, ensure process compliance, and actionable data. You can contact the company for a quote
Neither of these provides the same tools as ChemDraw, so they don't provide any chemistry drawing applications. However, they're still science-based programs that may be useful to you if ChemDraw wasn't what you expected.
What Else Can DoNotPay Do?

DoNotPay can do just about anything you need them to. With the website basically being an online lawyer, there's almost no problem that can't be solved.
You definitely shouldn't want to pass up the opportunity to take advantage of the services offered by .