How to Start Chantix Free Trial The Risk-Free Way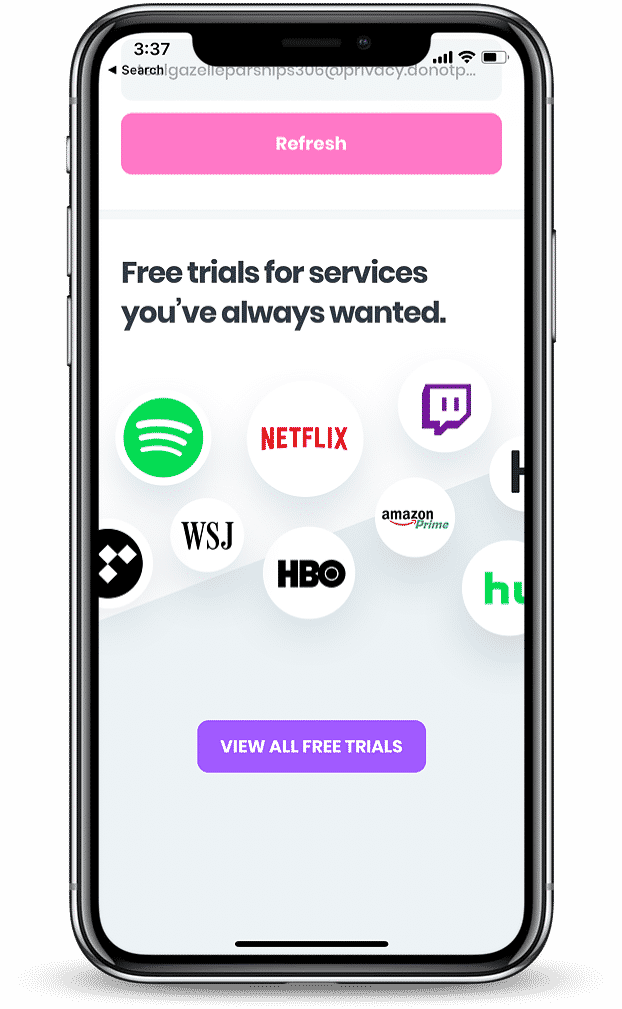 Getting Chantix for free and counting another cigarette-free day isn't a big hustle, provided that you get everything right. But what is Chantix anyway? Chantix is a nicotine-free prescription drug that prevents tobacco cravings in smokers.
In the prevailing economic conditions, most people can't afford Chantix, and adding to the damage; its cost is rising pretty fast. Since 2006, when it was introduced on the market, its cost has swollen by over 106%. While it may be expensive, you can actually get Chantix without paying a single penny by simply joining the Pfizer Patient Assistance Program (PAP).
Understanding PAP to get a  is a long and tiring process that may halt your journey to becoming a nonsmoker. But worry less, DoNotPay, your first mobile legal advisor, breaks down the entire process through a simplified guide.
DoNotPay further appeals for free Chantix on your behalf if you cannot get through the entire PAP program. We start by helping create free virtual credit cards whose major purpose is taking advantage of free trials for subscription products other than Chantix.
Are you worried about virtual credit charges? Well, rest your worries because, at DoNotPay, we don't charge virtual credit card users. They are absolutely free for everyone and help you avoid incurring charges- those charges that you forget to cancel out after signing up for an online product, getting what you wanted, and leaving the site only to be haunted by an email confirming your account has been charged months later.
Does Chantix Offer a Free Trial
Yes. Of course,  if you meet PAP terms and conditions. During the program:
Your insurance company will not be charged
You will not pay a single coin for a refill
You will be required to apply only once through the company's website
The program is available for uninsured patients
Only USA citizens are eligible
We can all agree PAP is a good thing, but before you become a member, you must apply for enrollment.
How Can I Get Chantix for free
Visit the Pfizer website
Download the application form and fill out your personal details
Ask your doctor to help you submit it
Note: you will need proof of your gross monthly income and a valid Chantix prescription from your doctor. For the former, contact the PAP program to find out if you are eligible or not. Also, other than Chantix, Pfizer offers other drugs for PAP patients.
Does the Chantix Free Trial Automatically Renew Into a Paid Subscription
No. The  aims at aiding needy patients in getting Pfizer medications. Most of these patients don't have insurance cover and live below the poverty line. If you are one of them, you only need to be accepted into the program and go for monthly Chantix refills at no cost.
Avoid Automatic Renewal With DoNotPay Virtual Credit Card
DoNotPay virtual credit cards (VCC) are the ultimate solution to the costly automatic renewal. They are randomly generated numbers that are used for online shopping. And because they are not plastic credit card numbers, hackers cannot access them.
Another good thing about VCCs is that they are used for one-time payment; thus, they prevent online companies from charging your account for services or goods you once acquired and forgot to unsubscribe. In the case of Chantix, if you are clean and don't need the drug anymore, VCC helps you cancel out the monthly subscriptions automatically.
How Much Does Chantix Cost
The cost of Chantix is shared between you and the insurer. This table clearly explains how much you spend on drugs under different programs.
| | | |
| --- | --- | --- |
| PLAN | AMOUNT SPENT | AMOUNT SAVED |
| Private purchase | $594 | $0 |
| Chantix saving card | $40 | $70 |
| Chantix PAP | $594 | $0 |
Some tricks may help you get Chantix at a reduced cost. Talk to your doctor and agree on the most cost-saving method.
What Are the Most Popular Alternatives to Chantix
Chantix may not be effective for all cigarette smokers. Some people may experience a barrage of side effects such as:
nausea
sleeping problems
vomiting
allergic reactions
Thus, they should seek other alternatives.
Bupropion and Topiramate are prescription drugs and Chantix alternatives that treat tobacco withdrawal symptoms.
Remember to talk to your doctor to understand more about the drug's compounds, side effects, and classification.
What Else Can DoNotPay Do

As your personal and artificial intelligent legal advisor, DoNotPay serves thousands of purposes. Here is a short list:
Why Use DoNotPay to Get Free Trials and Don't Get Charged
DoNotPay is a fast, convenient, and up-to-date robot lawyer that will solve free trial issues.