Here's What You Can Do to Get a Carnival Cruise Refund
Carnival Cruise Line is a large Florida-based company that provides cruise deals all over the world. If you're a lover of sea voyages, you certainly enjoy cruising, but sometimes your trip can get canceled. Here's what you can do to secure yourself a Carnival Cruise Line refund.
Carnival Cruise Refund Policy
Carnival Cruise Line has a strict but shifting policy on refunds and cancelations. You can try to find a straightforward answer to your refund inquiry on the company's FAQs page, but you'll just end up more confused.
To break it down to you, Carnival does not offer refunds for the trips when you're the one who canceled them. Even when the company itself is to blame, it's difficult to get your money back.
That said, there are always exceptions, and it never hurts to try.
You're almost guaranteed a refund if:
Carnival canceled the cruise because of the technical issues on their side

You are covered by the Carnival's Cruise Vacation Protection Plan

You use the Carnival's Great Vacation Guarantee
How to Request a Carnival Cruise Refund the Easiest Way

Though it may seem impossible to be refunded for the canceled cruise trip with Carnival, we'll help you sail through the process and give you the strongest chances to get your money back.
Requesting a Carnival refund with the help of DoNotPay is as easy as it gets. You only need 60 seconds.
Access your DoNotPay account from your web browser and follow these prompts:
Locate the Chargeback Instantly section

Click Get Protected

Provide the cruise payment details

Tell us it's Carnival Cruise Line you want a refund from

Verify your request with a digital signature
It's as simple as that. Much better than having to wait for weeks for Carnival to reply to your email or process your refund request.
DoNotPay ensures you have a strong chance of winning your refund by:
Sending the letter to your bank with all your VISA or MasterCard chargeback codes

Contacting the merchant to ask for a refund for you (this way, if you need to take the matter to small claims court, you have the evidence that you'd previously tried to resolve the issue and was denied your rightful refund)
If you're having trouble getting in touch with other travel agencies or airlines, here's how DoNotPay can help you contact Expedia customer service, United Airlines, or Delta Airlines.
Can You Get Carnival Cruise Refunds on Your Own?
You can also take the lengthier, step-by-step approach to request a Carnival refund manually. The only way you can do it is by getting in touch with the Carnival representatives. You have several options to do so:
| | |
| --- | --- |
| Can You Request a Refund Via | Yes / No |
| DoNotPay | Yes |
| Email | Yes |
| Phone | Yes |
| Letter | No |
| Website | Yes |
| In-person | No |
Contacting Carnival by Phone
If you decide to talk to a Carnival agent about your paid cruise and how you can get refunded for it, you can do the following:
Dial +1 (800) 764-7419

Wait to reach the Carnival representative

Make your inquiry
Please note that it may happen you won't get a real person on the phone for hours and hours. It seems bizarre, but Carnival is a major cruise line in America, and their phone lines are usually blocked by an enormous number of confused or dissatisfied customers.
Here are the working hours for the Carnival Customer Service phone lines:
| | |
| --- | --- |
| Days of the Week | Work Hours (EST) |
| Monday–Friday | 9 a.m–10 p.m |
| Saturday–Sunday | 9 a.m–6 p.m |
Requesting a Carnival Refund by Email
An alternative approach to getting through to Carnival is by sending them an email. Here's how:
Draft a formal email requesting a refund

Send it to

guestcare@carnival.com

Wait for Carnival to get back to you
Similarly to phone calls, emails can take an eternity to be reviewed and replied to. It's not an ideal situation, which is why your best bet is to take a short-cut and request your refund with DoNotPay easy-peasy.
File a Refund Claim on the Carnival Website
Finally, you can choose to request your cruise refund on the Carnival website. It works by completing a detailed request form and submitting it to the company. Here's how:
Locate the help page on the Carnival website

Type in Reimbursement Form in the search form

Click on the link that leads you to the form

Complete every detail that's required

Submit your request
More on the Carnival Cruise Line Refund Policy

An additional bit of information to keep in mind is that Carnival can choose to refund you either with the money you spent on the canceled cruise or the cruise credits to use for future trips. You can request either of these two options, but Carnival ultimately chooses for you.
Cruise credits come with a timeframe in which they can be used. They are usually valid for about a year or two.
What Is Carnival Vacation Protection?
The Carnival Cruise Vacation Protection Plan is a guarantee which ensures that you can cancel your trips and get refunded either in money or cash credits, depending on the reasons for your cancelation. This protection program also covers your travel insurance.
What Is Carnival's Great Protection Guarantee?
Though similar-sounding, the Carnival Great Protection Guarantee is different from the Vacation Protection Plan. The Protection Guarantee is an offer Carnival gives its guests to change their mind about the trip and disembark from the journey within 24 hours of departure. The paid fare is refunded in full, and the company covers the cost of your trip back home.
Note that this option is only available to U.S. and Canadian citizens, and it can't be used more than two times. There are other limitations, which you can learn more about from Carnival itself.
What Do You Pay for When Booking a Carnival Cruise and How Much of It Is Refundable?
Your Carnival cruise ticket covers a number of different costs. Here is a neat table to check out if you're confused about being refunded only a portion of the amount you paid:
| | |
| --- | --- |
| Refundable | Nonrefundable |
| Port expenses | International departure tax |
| Port fees | Immigration tax |
| Port taxes | Customs fee |
Still Waiting for a Carnival Refund?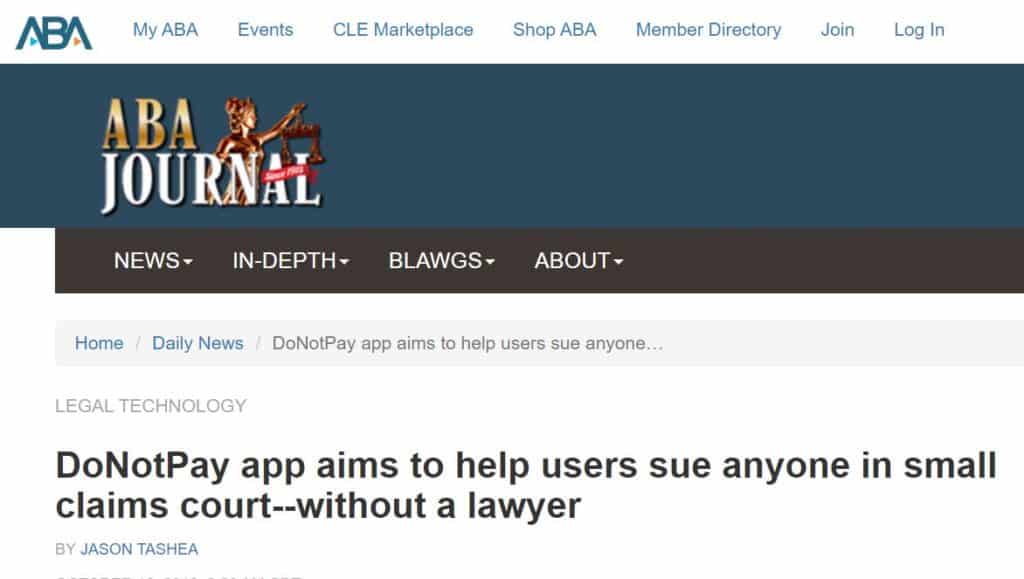 A carnival cruise adventure costs an average citizen a small fortune. You could be saving up for months and spend even longer than that in eager anticipation of such a journey—only to then have both the dream and the hard-earned money taken away from you.
A quick look at any Carnival social media page will show you the company is notorious for not issuing refunds to customers when they are entitled to them. If you are among them and believe Carnival has misused you, you can take legal action against the cruise line.
It's a daunting process, but fear not—DoNotPay is here for you! We can guide you through each step of a small claims court dispute and help you win your case. 
Here's Everything Else DoNotPay Can Do

Once you request a Carnival cruise refund with DoNotPay, don't forget to check out other useful DoNotPay features.
If you like traveling and staying in affordable accommodation, check out this article to learn all about the Airbnb refund policy. DoNotPay can also help you if your trip was canceled due to coronavirus and you need to get a refund or compensation from companies.
Our robot lawyer automatizes pesky legal issues you can experience regularly, meaning you spend minimum time and effort in dealing with them.
To give you an example, DoNotPay can assist you with:
Appealing speeding tickets

Disputing traffic tickets
DoNotPay is easily accessible in any web browser.