Cancel vidIQ With the Help of DoNotPay in Less Than Five Minutes!
vidIQ is a marketing tool that helps YouTubers organically increase their target audience and build a loyal fanbase. Subscribing to vidIQ might be a piece of cake, but canceling it has proven to be a hassle. If you want to cancel vidIQ because it's not the right fit for you, we've created a comprehensive set of instructions to help you terminate your subscription in minutes!
DoNotPay Can Help You Cancel vidIQ in Three Simple Steps
Are you tired of complicated cancellation procedures? DoNotPay can assist you in unsubscribing from vidIQ or any other service in three straightforward steps! Here's what you have to do:
Select the

Find Hidden Money

feature

Type in the service you want to cancel—in this case, vidIQ
You can focus on creating content for your YouTube channel while we cancel your membership. We will notify you within 48 hours via email that the process is complete.
DoNotPay Can Monitor All Your Hidden Subscriptions

Can you name all the subscriptions you're actively paying for? You likely can't, and that is not surprising. Research shows that almost 84% of Americans underestimate the number of memberships they have.
Don't let greedy corporations get the best of you! We can help you manage your subscriptions. You only need to link your email address or bank account to . We'll compile a list of your active subscriptions, and you can terminate the ones you deem obsolete using our Find Hidden Money functionality.
Do you need help with canceling services like Netflix, Suddenlink, Express Scripts, SoundCloud, Healthy Paws, and more? Let us take over!!
How To Cancel vidIQ Yourself
You have two options to cancel your vidIQ membership:
By email

On the company's website
How To Cancel vidIQ via Email
To cancel your vidIQ subscription via email, follow these steps:
Contact vidIQ at

contact@vidiq.com

Add your details and subscription plan information
A customer support representative will guide you through the next steps or cancel your subscription for you. You will receive a confirmation email once your subscription has been successfully canceled.
How To Cancel vidIQ on the Company's Website
Follow these instructions to terminate your subscription on the vidIQ website:
Log into your vidIQ account

Tap on

Account Settings

at the top-right corner

Click on the

Billings

tab

Click on the

Free Plan

option
A pop-up window will let you know that your subscription plan has changed. You will receive a confirmation email as well.
Here's a quick summary of the various methods you can use to cancel vidIQ:
| | |
| --- | --- |
| Can You Cancel Via? | Yes/No |
| DoNotPay | Yes |
| Phone | No |
| Email | Yes |
| Website | Yes |
| Live Chat | No |
| In Person | No |
Does vidIq Offer a Free Trial?
Although vidIQ offers a free trial for all its subscription plans, you will have to enter your credit card details when you sign up. Once the trial ends, your credit card will automatically be charged every month.
Get All the Free Trials You Want With DoNotPay's Free Trial Card!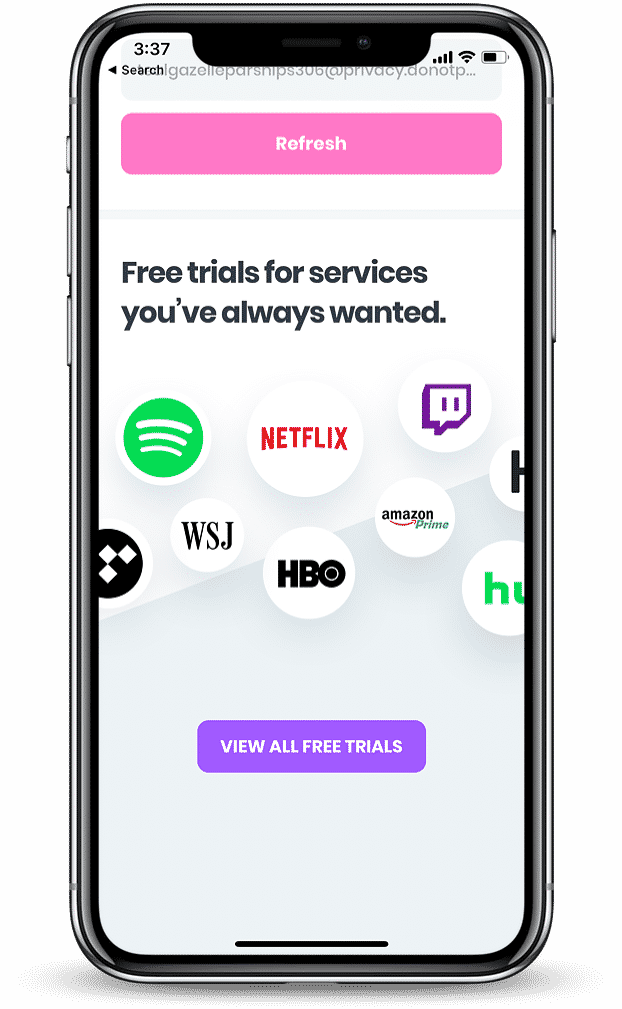 Do you want to try vidIQ but don't want to commit before knowing how it works? Maybe you're interested in trying a similar service for a while? Are you reluctant to immediately share your financial details?
Use DoNotPay's free trial card and sign up for your desired free trial without any worries!
DoNotPay's virtual credit card generates a random credit card number that you can enter to subscribe to the free trial. Your privacy will remain intact since you don't have to reveal personal information or bank details.
If that's not enough, you also do not have to deposit any amount on the free trial card. Companies won't be able to charge you and will automatically unsubscribe you once the trial period ends.
Does vidIQ Prorate Refunds?
vidIQ does not offer a refund if you cancel the subscription during the billing period. You can enjoy your current subscription features till the next billing cycle.
Can You Modify Your Payment Plan?
You can change your subscription plan if you're not sure whether to cancel. Send an email to contact@vidiq.com and let them know you would like to downgrade or modify your subscription plan. A customer support representative will get back to you with further instructions.
All modifications are effective from the subsequent billing cycle.
What Are Some Popular Alternatives to vidIQ?
Are you on the lookout for a better video organization tool? Here are some of the most popular alternatives:
Service
Price

Focus

Restream

Starts at $16 per month

Audience building and high-quality live stream creation

Simultaneous multiple channel broadcast

Vidooly

Starts at $9 per month

Created for video publishers, advertisers, and media agencies

SocialBook

Starts at $14 per months

Marketing software for influencers

Influencer collaboration, outreach, and management
Can't Afford a Lawyer? DoNotPay Will Jump In!
Did you know that you don't have to waste money on expensive legal help just to get rid of some minor bureaucratic issues? DoNotPay is here to save you hundreds of dollars with ready-to-use solutions that require mere minutes.
Our AI-powered bots gather the most important information via short questionnaires, draft required legal documents, and provide you with online fax services. If you need specific public records to support your case, we'll point you in the right direction.
With our virtual lawyer's help, you will be able to:
Spend Your Time on More Enjoyable Activities
With DoNotPay's help, you're bound to have more free time. If you're considering a new streaming platform subscription, make use of its free trial without worrying about unwanted charges. Need to get rid of other subscriptions? Use DoNotPay to cancel them without contacting customer support centers.
Don't worry about phone number identification at the signup. With our Burner Phone feature, spam text messages won't be bothering you ever again!