How to Cancel Netflix Subscription With No Fuss
Netflix is such a giant in the world of streaming platforms that it's already become a constant reference in pop culture. It has 193 million paid subscriptions around the world, with 73 million just in the U.S., as of April 2020.
With almost 4,000 movies and close to 2,000 TV shows, Netflix offers a 30-days free trial period. If you fall in love with it, it will cost you from $8.99 to $15.99 per month, depending on your plan.
Cancel Netflix With DoNotPay in Mere Moments

If searching for that Cancel My Subscription button in the depths of your Netflix account sounds like a bother, you can let DoNotPay handle this issue for you. Whether you need to focus on your studies and stop binging on TV shows or you find that Netflix's value for money doesn't live up to expectations, DoNotPay will get rid of your subscription in just a few easy steps:
Create your profile on DoNotPay's website in a

Select Find Hidden Money on the homepage

Type in Netflix as the name of the service you need to cancel
You no longer need to worry about it. As soon as DoNotPay cancels your subscription, you will be notified.
Are there maybe some other subscriptions that you forgot about? No worries—you can link your email address or bank account to DoNotPay and get notified about any other redundant subscriptions. DoNotPay will help you cancel them as well!
Cancel Netflix the Harder Way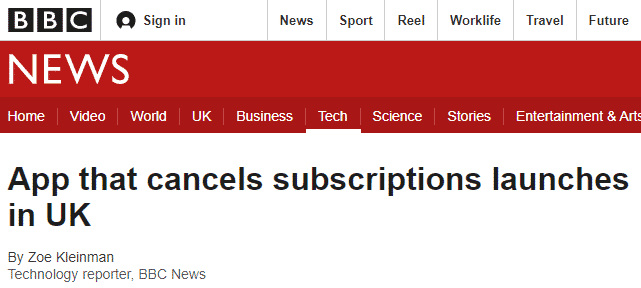 You can cancel your Netflix streaming or DVD rental subscription at any time with no cancelation fees, as per their Help web page. If you want to do it on your own, here's which methods you can use:
| | |
| --- | --- |
| Can you cancel with | Yes / No |
| DoNotPay | Yes |
| Email | No |
| Phone | No |
| Letter | No |
| In-person | No |
| Company website | Yes |
| App Store | Yes |
| Google Play Store | Yes |
Cancel Netflix in a Web Browser
The option to cancel your Netflix subscription is located in your account settings. Here's how you can use it:
Open Netflix in a web browser

Select your profile and click on the icon in the upper right corner

Choose Account from the drop-down menu

Click Cancel Membership under Membership & Billing

Confirm by clicking on Finish Cancellation
Cancel Netflix in iTunes
If you're being billed for Netflix through your iTunes profile, you can cancel the Netflix subscription this way:
Open Settings on your iPhone

Go to iTunes & App Store

Tap Subscriptions, once you log in with your Apple ID

Select Netflix, and then Cancel Subscription

Hit Confirm
Cancel Netflix in Google Play Store
If your Netflix subscription still gets charged through Google Play, you can cancel it by following these steps:
Open Google Play on your Android device

Click on the Menu button in the upper left corner

Select Subscriptions

Choose Netflix, tap on Cancel Subscription, and confirm
Problems You Might Encounter When Canceling Netflix
In case you got your Netflix subscription as a part of a package provided by a third-party company, like Xfinity, you will need to contact that company's customer support to cancel Netflix.
Since it's no fun to hold and wait for call center agents, DoNotPay can help you jump the queue when you need to reach customer support.
Does Netflix Offer a Free Trial?
Netflix offers one month of free service, but you will need to present your payment information when you sign up. After the free trial ends, you will be charged automatically based on the service plan you chose.
Use DoNotPay's Virtual Credit Card to Enjoy a Netflix Free Trial Without Worries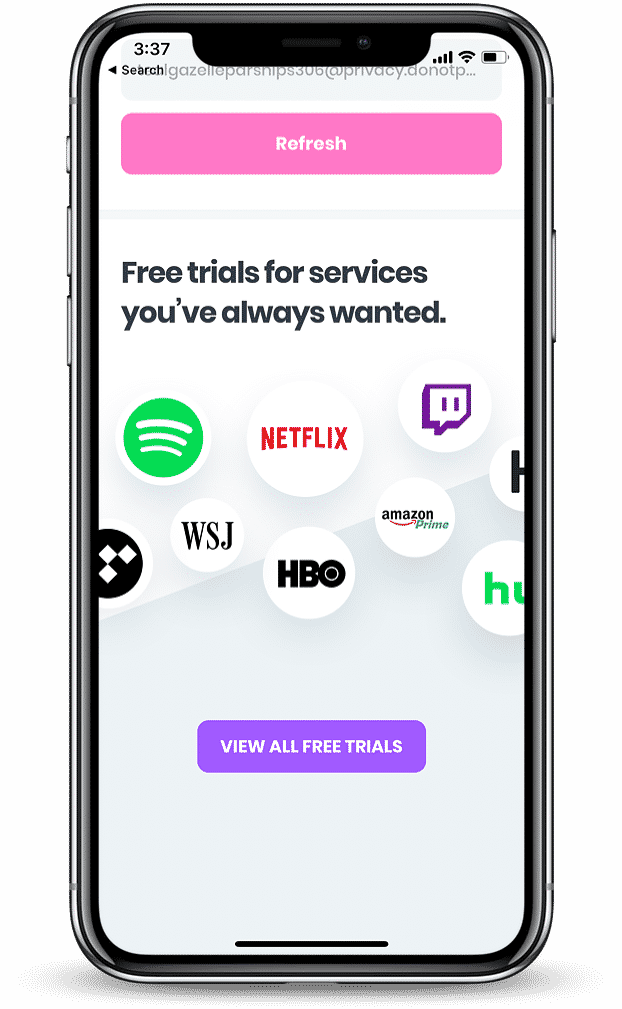 Our virtual credit card can be a real life-saver when it comes to unmonitored free trials. Yes, Netflix will remind you that your free trial is about to expire, but even with that email, it's easy to forget about it when you're busy with other things. Here are some of the benefits you can expect when using the Free Trial Card:
It's not linked to your bank account, so there's no risk of charges

It allows you to sign up for any free trial service

It's automatically canceled after the free trial ends
When You Cancel Netflix, There Are No Refunds, But…
Netflix won't give you your money back if you cancel your membership in the middle of a billing cycle. You will be able to access the streaming platform until the account gets canceled automatically at the end of the billing period. If you're set on getting a Netflix refund, DoNotPay might be able to help!
With Netflix, Canceling Is the Only Option (For Now)
There are currently no options to pause your Netflix membership. You can always change your plan and pick a cheaper option, but you cannot put your account on hold. There are reports that Netflix is currently testing a new feature that will allow you to keep your viewing history, recommendations, ratings, saved lists, etc., for up to ten months.
Best Netflix Alternatives
If you want to try other streaming platforms, here are some of the most popular choices:
Platform

Pricing Per Month

Benefits

$8.99 as a standalone service or $12.99 as a part of Prime subscription

X-Ray feature which provides actor and trivia info on screen

4K content available at no extra charge

$5.99 per month with ads or $11.99 without ads

Usually releases new episodes one day after they're aired

Customizable with add-ons like HBO, Cinemax, and Starz

$14.99

Recent content

Exclusive access to popular HBO Max original shows
DoNotPay Handles More Than Unwanted Subscriptions!

Are you a victim of Netflix spam email? Do you need help with unemployment insurance, or are you unsure whether you can refund some plane tickets? DoNotPay is the world's first robot lawyer that handles various administrative and bureaucratic problems in a matter of minutes.
Create your profile on DoNotPay's website in a , and explore our vast portfolio of solutions to your daily struggles:
Disputing traffic tickets

Challenging speeding tickets