Find Out How To Cancel HelloFax in a few Easy Steps
HelloFax is a subscription-based online fax service that enables companies and individuals to send and receive faxes online. When you subscribe to HelloFax, you'll get a new phone number you then use to send and receive faxes. With HelloFax, you actively reduce paper usage, and there's no need for a fax machine.
Faxes are becoming a thing of the past, though, so your company might have stopped using them ages ago. Soon, you won't be needing HelloFax's services either. Luckily, DoNotPay is the right app to choose when it comes to canceling services. We will help you cancel any service, including HelloFax, in less than three minutes.
How To Cancel HelloFax by Yourself
Canceling HelloFax should not be too complicated. You can terminate it via your account settings on the company's website.
To get rid of your HelloFax subscription, do the following:
Log in

to your HelloFax account

Hover over your username/email address in the upper right corner

Click on

Settings

in the drop-down menu

Select

Billing

Tap on

Cancel Subscription
After you cancel your subscription, the auto-renewal should stop.
| | |
| --- | --- |
| Can You Cancel Via | Yes/No |
| DoNotPay | Yes |
| Email | No |
| Phone | No |
| Website | Yes |
| Letter | No |
DoNotPay Is the Easiest Way To Cancel HelloFax

DoNotPay provides clients with the best possible cancellation service. Our process won't take more than three minutes, and the termination should be finalized in less than 48 hours. After we cancel HelloFax, you'll get a verification email.
To cancel via DoNotPay, open our app in any , and follow these steps:
Log in to your DoNotPay account

Open the

Find Hidden Money

service

Type in

HelloFax

so that we know what to cancel for you
As you can see, it's the simplest process out there, and we can cancel a lot of other services for you, including eFax and MyFax.
How Might HelloFax Charges Appear on Your Bank Statement?
If you see any of the charges presented in the table below on your bank statement, know that they come from HelloFax. Here are some examples:
| | |
| --- | --- |
| HELLO* HELLOFAX | HELLO* HELLOFAX HELLOFAX.COM CA |
| JN PROJECTS HELLOFAX4157660273 CA | HELLO* HELLOFAX 4157660273 CA |
| HELLO* HELLOFAX 415-766-0273 CA | Hello |
| HELLO* HELLOFAX SAN FRANCISCO CA | HELLO |
| HELLO* | |
Does HelloFax Offer a Free Trial?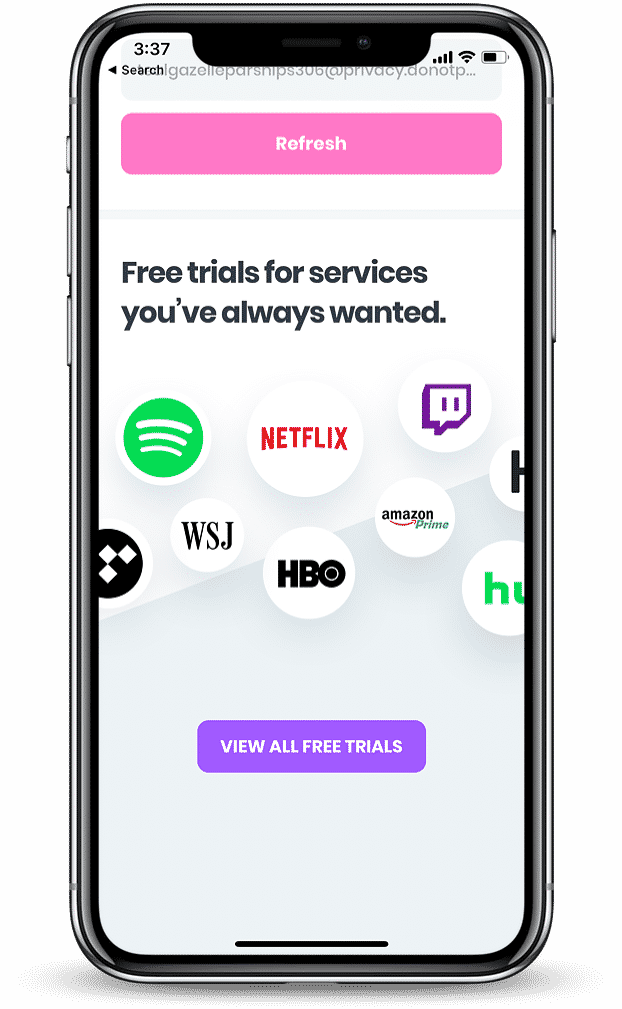 HelloFax offers a free trial for all of its plans to new customers, and they last for 30 days. You can cancel your subscription during the first month, and you won't be charged.
After the free trial expires, your subscription will renew automatically.
You can use DoNotPay's free trial card to start free trials without the risk of automatic and unwanted charges. The virtual credit card will enable you to sign up for as many free trials as you want without having to pay a cent. It's also handy if you want to avoid unnecessary expenses and complicated cancellation procedures.
Virtual credit cards aren't connected to your real bank accounts, and they require no deposit. This is why the company won't be able to charge you and will cancel your membership on its own.
Monitor Your Unused Subscriptions With the Help of DoNotPay

On average, Americans spend around $240 per month on subscriptions. The main issue here is that 84% of Americans aren't aware of their subscriptions.
If you are one of them, don't sweat it because DoNotPay can help you with this issue. All you need to do is connect your email or bank account to DoNotPay, and our app will:
Compile a list of all your active subscriptions

Inform you which ones you don't use but pay for

Cancel them with your permission
Explore DoNotPay's Wide Range of Features

While canceling is what DoNotPay excels at, it's not the only feature we can offer. After you cancel a subscription, the next logical step is to request a refund from the company. We are fully equipped to assist you in getting a refund, even from those companies that grant no refunds.
DoNotPay is also the first robot lawyer app. We were honored by the ABA Louis M. Brown Award for Legal Access, and we can help with winning your cases in small claims court.
Open DoNotPay in your to see what else we have in store for you. You can get help with:
Disputing traffic tickets

Fighting speeding tickets