Want to cancel eFax? Here's how to do it easily
Believe it or not, you still can't send all your documents via email. This means that you may need to fax some of them. It sounds like a tedious thing to do, and it is, but enter eFax, and you can fax your paperwork by email.
As great as this service is, faxing is becoming a thing of the past. In case you have been using the services of eFax, but you don't need them anymore, these are the most efficient ways to get rid of them.
How to cancel eFax?
Canceling your eFax account shouldn't be a problem, and you can do it in a few ways. Unfortunately, their website does not offer the cancelation option, so you will need to unsubscribe by:
Telephone

Email

DoNotPay
Any of the above will do the trick, but if you want to save some time, we suggest trying the services of DoNotPay, a free app that uses AI to help with canceling various memberships and subscriptions. Let's go through all the options, so you can decide what's the best one for you.
| | |
| --- | --- |
| Ways to cancel eFax | Yes or no |
| Email | Yes |
| Phone | Yes |
| Website | No |
| DoNotPay | Yes |
How to cancel eFax over the telephone?
If you would like to cancel your eFax services over the phone, you should get ready to wait for the customer representative for a while because they are not quick to respond. These are the steps you need to take:
Dial +442039497354

Explain to the customer rep why you are canceling the service because they will ask you

Be polite but firm

Make sure you ask for the confirmation that the services are canceled
In case you don't get the requested confirmation, follow up with another call to eFax customer support to ensure your request has been correctly submitted. You can use DoNotPay to help you in the process because this fantastic app offers the possibility of jumping the line for you if you don't have the time or the nerves to wait.
How to cancel eFax via email?
Another way to cancel eFax services is via email. It is a more comfortable option, so maybe you should choose it instead of contacting the customer service. You need to send a request to helpuk@mail.efax.com. Make sure you follow these instructions:
You must send an email from the address you used for registration

You must include the eFax number in the email

You should state the cancelation reason to avoid further emails from eFax customer service
Processing your request will take a while, although the exact time is not specified. You should get confirmation via email with all the details. Once you receive the email, the services will be terminated.
How to cancel eFax through DoNotPay?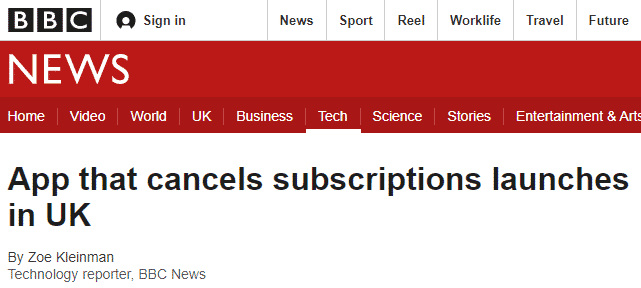 DoNotPay is a talk-of-the-town app that uses AI to help people who are struggling with unwanted subscriptions or intricate canceling policies. If you find unsubscribing from eFax to be too demanding, ask DoNotPay for assistance.
Here's what you need to do:
Log on the app via your

Select Find Hidden Money

Enter eFax

Wait for the confirmation email from our virtual legal team
DoNotPay will suggest the best course of action and get you out of your unwanted eFax subscription in no time.
You should be aware that you won't be able to use eFax services once your request has been submitted, so make sure you change the provider or switch to a different tool as soon as possible.
What are the best alternatives to eFax?
It may be the leader in the online faxing industry, but eFax is not irreplaceable. Numerous companies provide the same services, so if you are not happy with your eFax experience, try any of the following:
The service you require depends a lot on the needs of your business or your personal preferences, so you may need to explore several options before you find the one that meets your demands.
Company

Cost

Benefits

HelloFax

Starts at $19.99 per month

Allows you to choose your fax number

Integrates with Google Drive, OneDrive, Dropbox, etc.

Opentext

Starts at $5.00 per month

Improves productivity through fast information retrieval

Offers advanced document management

mFax

Starts at $9.00 per month

Enables email to fax, fax APIs, and fax by web portal services

Helps with security and compliance
Can eFax subscription be paused?
You won't be able to pause your eFax subscription, but you can always renew your membership if you find the competitors to offer lower-level services. It may be possible to get a better deal by negotiating with their customer service.
If you believe that pausing the subscription would be suitable for you, give them a call and ask what can be done about it. With the right negotiating skills, you can maybe get that option for yourself or your business.
Does eFax offer free trials?
Like many service providers, eFax does offer free trials to newcomers. In case you are not sure whether this is the right service for you, sign up for a free trial and find out. Depending on the plan you choose, you can get a 14-day or 30-day trial.
You should know that you must cancel the free trial before expiration if you decide not to use eFax. The free trial turns into subscription automatically if you don't cancel it, and you will be charged for the same plan you opted for when signing up to eFax.
Can DoNotPay assist with the eFax free trial?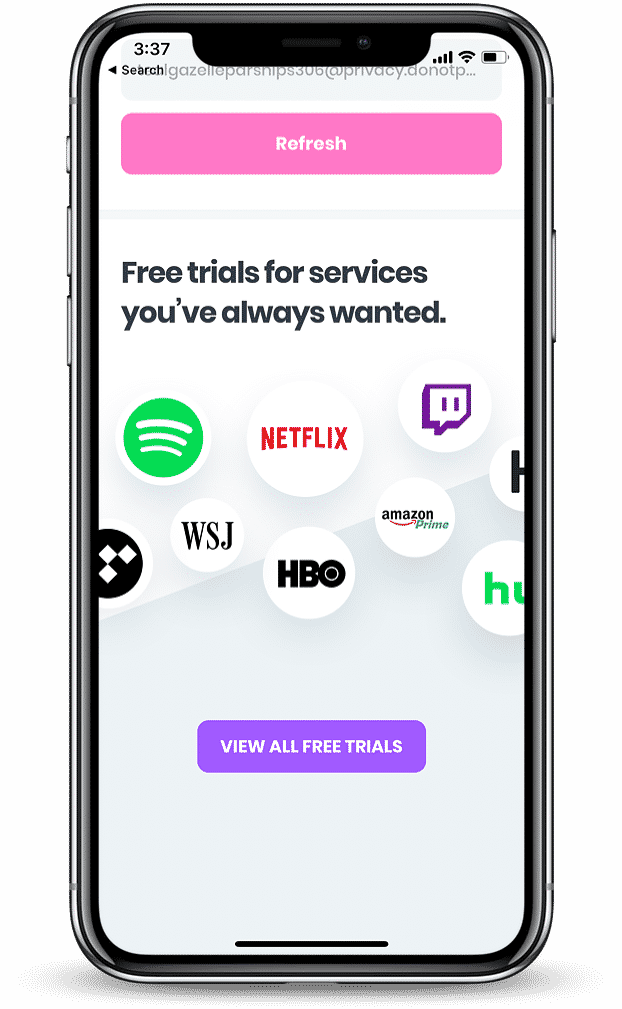 In case you tend to forget to cancel free trials, DoNotPay virtual credit card is an excellent way to enjoy all the benefits of the eFax trial period without the risk of unwanted subscriptions.
The Free Trial Card is a virtual card number that is not tied to your bank account or any other funding source. It will appear as a real credit card to eFax, but once the trial is over, the company won't be able to charge you for the paid subscription.
You should be aware that DoNotPay virtual credit card is suitable only for free trial and registration and can't be used in any real transactions. If you would like to continue using eFax, you need to provide your actual credit card number to the company.
Can DoNotPay monitor all my free trials?
DoNotPay can keep track of all your free trials and save you a lot of money by canceling the ones you don't need. To benefit from this excellent feature, you need to link the app with your bank account or email.
The app will monitor your free trials and cancel the subscriptions you don't use. You would be surprised how much money people waste on various memberships without actually ever using any of the services. DoNotPay will identify them, make you aware of them, and cancel them for you.
If eFax is giving you a hard time, ask DoNotPay to help you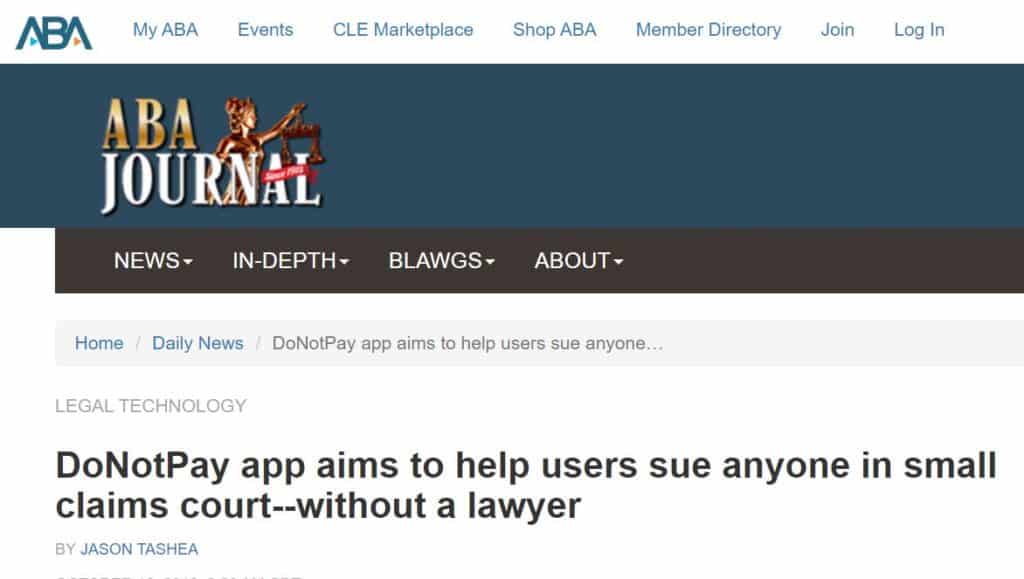 If you encounter any problems with eFax, don't hesitate to ask the DoNotPay virtual legal team to help you deal with them. Although eFax doesn't have a bad reputation, you still may need additional support with their free trials or other services.
Recognized by the American Bar Association, DoNot Pay received the Louis B. Miller 2020 Award for Legal Access. Take advantage of our expertise if you need to settle with any service provider in the small claims court.
What else can DoNotPay assist with?
DoNotPay created the world's first robot lawyer to help people deal with unwanted memberships, unfair fines, and various other problems that require legal assistance. What's great is that the app is free and easy to use.
Ask DoNotPay to help you with:
Fighting traffic tickets

Fighting speeding tickets