Sick of Game of Thrones? Cancel HBO NOW in Just a Few Steps!
HBO NOW, rebranded as HBO, is a stand-alone streaming service that lets you stream all HBOs movies and shows. All HBO content is also available on HBO Max, a new streaming service that some former HBO NOW users can access free of charge. 
How to Cancel Your HBO (NOW) Subscription?

You have several options to get out of your HBO subscription. 
| | |
| --- | --- |
| Can You Cancel With | Yes / No |
| DoNotPay | Yes |
| Email | No |
| Phone | No |
| Letter | No |
| In-person | No |
| HBO NOW website | Yes |
| Google Play app | Yes |
| iOS device | Yes |
| Different providers | Yes |
How to Cancel HBO From the Website?
Here are the steps to cancel your HBO Account from their website.
Go to the

HBO NOW website

Click on the Sign In button in the top right corner

Pick the Profile icon from the top right corner of your Account page

Click on the Billing Information link

Select Manage Subscriptions

Click Cancel Subscription

Confirm your Cancelation
How to Cancel HBO From an iOS Device?
If you are streaming HBO from your iPhone or another iOS device and want to cancel it, here is how to do it:
Open the Settings app

Click on your name

Tap Subscription

Find your HBO subscription

Click on it

Tap the Cancel Subscription button
How to Cancel HBO From Your Android Phone?
Here is how to unsubscribe from HBO using your Android:
Open Google Play Store

Tap the three horizontal lines in the top left corner

Tab Subscriptions

Find HBO on your subscription list

Tap Cancel Subscription
What if I Subscribed to HBO Using a Different Provider?
If your HBO subscription is billed through another provider, you need to cancel it following their canceling policies.
Other providers that offer HBO are:
Cancel HBO NOW the Simple Way—With DoNotPay!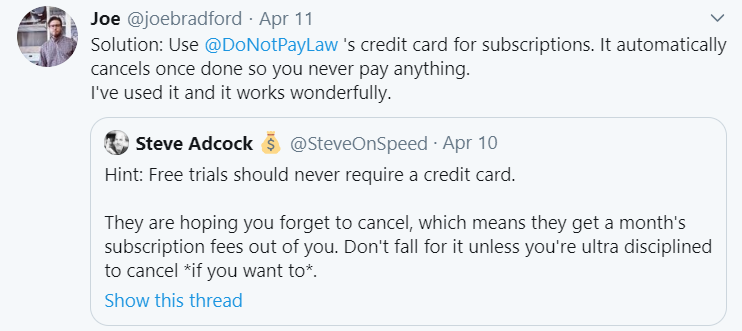 DoNotPay will cancel your HBO subscription in two minutes.
Here is how :
Open DoNotPay in your

web browser

Tap Find Hidden Money

Enter HBO NOW or HBO as the name of the service

Wait for the app to inform you that your subscription has been canceled
You can use DoNotPay to locate and cancel all your hidden subscriptions as well. To do this, connect your email or bank account to DoNotPay. We will find all your subscriptions and deactivate those you don't need anymore.
Does the HBO Subscription Renew Automatically?
HBO subscription automatically renews each month. Your card is charged unless you cancel your subscription a day or two before the next billing period starts. 
Does HBO Prorate Their Cancelations?
HBO doesn't offer partial refunds for unused subscription time, but you can use the service until the end of the billing period. If you purchased HBO through a third-party provider, you should check what their refund policy is. 
Can I Pause My HBO Subscription?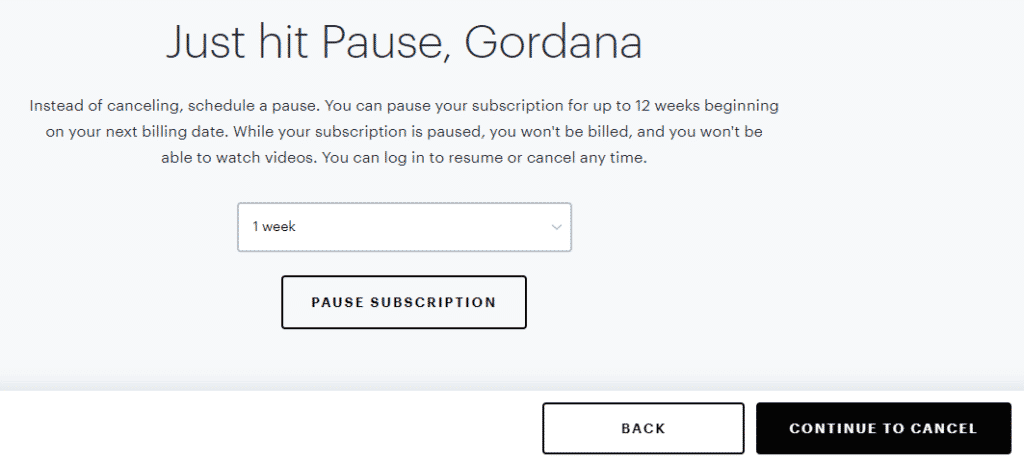 This depends on your HBO Provider. Some will allow you to put your subscription on hold, but most won't. HBO doesn't allow temporary suspension of a subscription. 
Is There a Free Trial With HBO?
Yes, there is an HBO free trial period, but the length depends on your provider. 
What is common for all of them is that the trial will auto-switch into a full paid subscription if you don't cancel it before it ends. 
This means that your card will be charged. 
Avoid Being Charged for Free Trials With the Help of Donotpay's Virtual Credit Card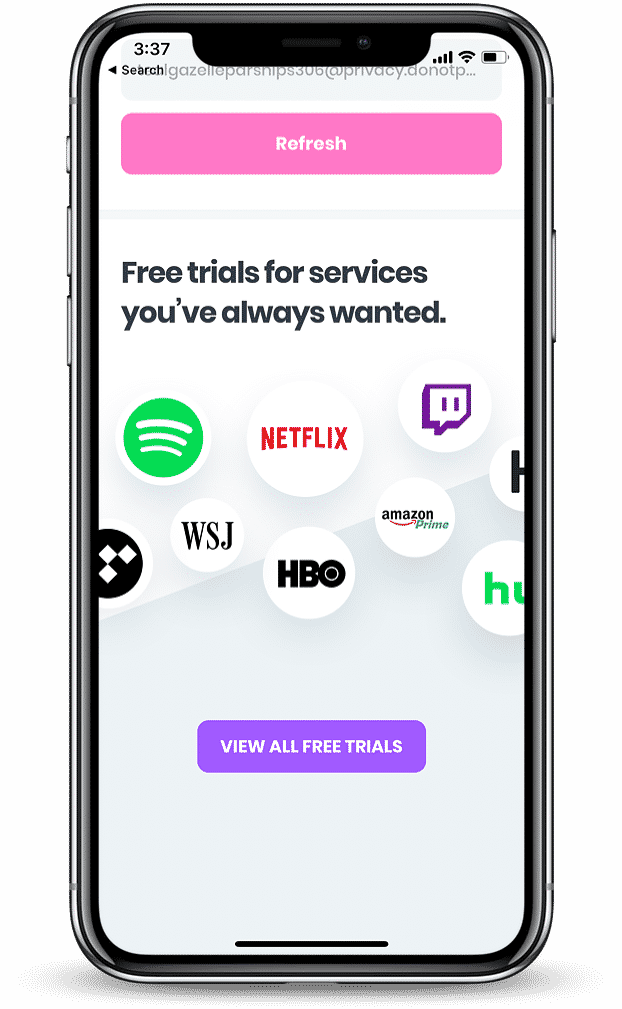 DoNotPay's virtual credit card allows you to subscribe to any free trial without worrying about its expiry date. Our free virtual credit card will automatically approve any free trial but block real transactions since there is no money on it. 
Access DoNotPay from your web browser and enjoy free trials safely. 
How Will the Charges From HBO Look on a Bank Statement?
Here are some examples:
| | | |
| --- | --- | --- |
| HBO NOW (855) 942-666 HBO.COM NY | Hbo Now (855) 94httpshbo.comny | HBO DIG SV I855-836-3987 |
| HBO NOW (855) 942 | HBO Dig Sv | GOOGLE *HBO DIG SV INC 8558363987 CA |
| TWX*HBONOW | GOOGLE *HBO DIG SV I G.CO/PAYHELP# CA | TWX*HBONOW NY |
| HBO NOW (855) 942-6666 | HBO DIGITAL SERVICES | HBO DIG SV |
| HBO Dig Sv In CA | HBO NOW (855) 942-6669 HBO.COM | HBO NOW (855) 942- HBO.COM |
| GOOGLE *HBO DIG SV I855-836-3987 CA | GOOGLE *HBO DIG SV INC | HBO NOW 855 942-6669 |
| HBO NOW (855) 942- HBO.C | GOOGLE *HBO DIG SV INC 8554925538 CA | HBO DIG SV INC |
| GOOGLE *HBO DIG SV INC 855-492-5538 CA | HBO | GOOGLE *HBO DIG SV INC 855-836-3987 CA |
| DEBIT CARD PURCHASE - GOOGLE *HBO Dig Sv Inc xxx-xxx-3987 C | GOOGLE *HBO DIG SV IN 855-836-3987 CA | GOOGLE *HBO DIG SV INC XXX-XXX-3987 CA |
| HBO NOW (855) 942-6669 8559426669 | | |
What Else Can DoNotPay Help You With? 

DoNotPay is the first virtual lawyer in the world that can help customers with a variety of tasks. 
The app can help you with anything from reporting suspicious emails to Google, fighting against robocalls, to managing your bills.
If you are looking for a new streaming service, we can show you how to get a Netflix or Starz free trial. 
To check out other fantastic options, open DoNotPay in your web browser!
Some of the tasks we can take over are:
Fighting speeding tickets

Disputing traffic tickets