How to Cancel Arcadia Power?
Arcadia Power is a nationwide home energy platform allowing its users to invest in green energy. Their subscribers only have to connect their utility account to Arcadia and will gain access to clean energy and lower power bills.
Choose DoNotPay to Cancel Your Arcadia Power Subscription Even Faster

If you are not in the mood to draft emails or deal with customer support over the phone, use DoNotPay to terminate your Arcadia Power subscription within three minutes.
Just follow these steps:
Open DoNotPay in your

Tap Find Hidden Money

Enter Arcadia Power as the name of the service
The app will send you a notification as soon as your subscription to Arcadia Power is canceled.
Can I Cancel My Arcadia Power Account?
With Arcadia, you can cancel your account any time in several different ways.
| | |
| --- | --- |
| Can You Cancel With | Yes / No |
| DoNotPay | Yes |
| Email | Yes |
| Phone | Yes |
| Letter | No |
| In-person | No |
| Website | No |
Cancel Arcadia Power via Email
To cancel your Arcadia Power account via email, do the following:
Use the subject line: Cancel My Account

Include info related to your contract

Send an email to support@arcadia.com
Cancel Arcadia Power Over the Phone
You can also contact customer support over the phone. To do this, dial 1 (866) 526-0083 during business days and get instructions on how to cancel your subscription
DoNotPay Can Track All of Your Subscriptions—Even Those You Know Nothing About!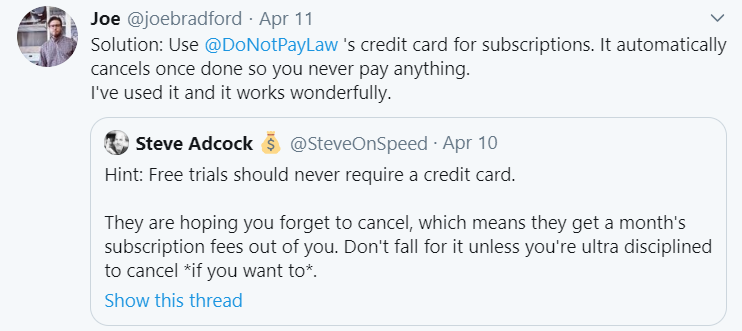 Did you know that 85% of Americans have a wrong idea about how much they spend on subscriptions every month? You might be paying for more subscriptions than you think.
If you want to check all those hidden subscriptions, we can help. Just connect your email and bank account to DoNotPay, and the app will find all your active subscriptions and let you cancel useless ones.
How Does Arcadia Power Payment Work?
The central concept of how Arcadia Power works is that you have to connect your utility account with your Arcadia account. By doing this, you give Arcadia Power access to your usage statistics and your billing details.
From the moment you join, you stop paying your utility provider for electricity. Instead, you pay Arcadia, and they will then pay your energy bill on your behalf.
This means that your utility provider still decides on most of the rules—prorated refunds, late payments, and service suspension.
Arcadia is a mediator in this case, but one that can help you make use of clean energy and offer three plans:
Free Plan

—in which 50% of your energy consumption is matched with Renewable Energy Certificates (RECs) at no charge

Basic Plan

—which lets you determine what percentage of your energy consumption should be matched with RECs. The pricing establishes that you pay 1.5 cents more per kWh

Premium Plan

—Your energy usage is wholly matched with RECs. This means that you'll pay an additional 1.5 cents per kWh
Do Basic and Premium Arcadia Power Plans Renew Automatically?
Yes, the subscription is auto-renewed each month, and your card will be charged automatically.
Is There a Way to Pause Arcadia Power Subscription?
No, you can cancel it anytime, but there is no option for pausing it.
What Do Arcadia Power Charges Look Like in My Statement?
The charges will be visible on your credit card statement. This is how they may look:
| | | |
| --- | --- | --- |
| ARCADIAPOWER 8665260083 | ARCADIAPOWER ARCADIAP DC | ARCADIAPOWER ARCADIAPDC |
| arcadiapower arcadiapow arcadiapower | ARCADIA POWER, I CO REF- ARCADIA TRANSAC | ARCADIAPOWER ARCADIAP DC Card 15 #7090 |
| DIRECT, ARCADIAPOWER ARCADIAPOW | arcadiapower arcadiapow SAMANTHA KULPINSKI | arcadiapower arcadiapow NOEL FISER |
| arcadiapow | ARCADIA / POWER, I | ARCADIAPOWER ARCADIAP |
| arcadiapower arcadiapow | ARCADIAPOWER 8665260083, DC, US | ARCADIAPOWER 4656 |
| ARCADIA POWER, I ACH PPD ID: 5330903620 | ARCADIAPOWER | ARCADIA POWER, I |
Some of DoNotPay's Amazing Options—Virtual Credit Card for Free Trials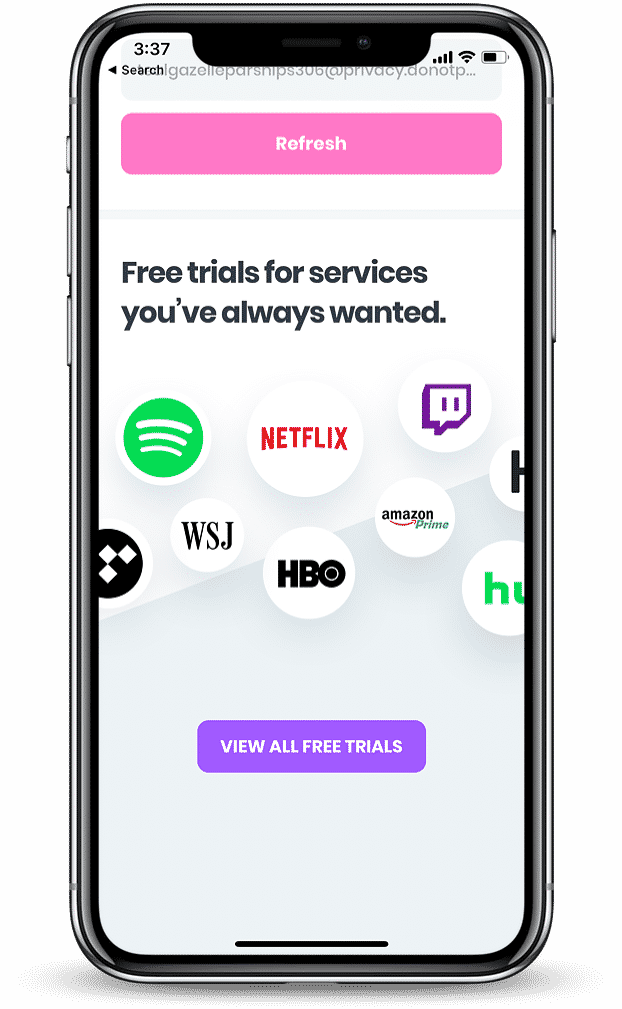 DoNotPay is a virtual assistant and a powerful app that can help you with many day-to-day challenges, such as handling free trials. If you tend to forget signing up for one and end up being charged for the full-service, our virtual credit card is the tool for you.
It works by creating a series of random numbers that act as a legit credit card number, which you can use to sign up for any free trial. The trick is—if anyone tries to charge the card, they will fail.
To get your free virtual credit card, you have to access DoNotPay from your .
How to Handle Any Bureaucratic Obstacle With DoNotPay?

DoNotPay is your app of choice when it comes to managing various administrative issues. Use our app to block spam emails on your Android device or eliminate spam emails on an iPhone.
We can even help you stop unwanted emails in Outlook. DoNotPay can also help you cancel anything from AT&T to Geeksquad. And so much more!
To access these awesome features, open DoNotPay in your .
Here are some tasks we can take over:
Disputing traffic tickets

Fighting speeding tickets