How to Cancel the Geek Squad Plan With DoNotPay?
Geek Squad is a subsidiary of Best Buy, providing repairs and support either on-site, in-store, or over the internet. Geek Squad works based on a one-time charge or a monthly or yearly subscription—Geek Squad Protection Plan.
DoNotPay—the Easy Way to Cancel Geek Squad

If you want to get rid of your Geek Squad membership without any fuss, DoNotPay is the way to go.
Here are the steps to follow:
Open DoNotPay in your

Tap the Find Hidden Money feature

Enter Geek Squad as the name of the service

Wait for our confirmation that the subscription is canceled
How Do I Cancel My Geek Squad Protection Plan?
You can cancel your Geek Squad subscription in several ways:
| | |
| --- | --- |
| Can You Cancel With | Yes / No |
| DoNotPay | Yes |
| Email | No |
| Phone | Yes |
| Letter | Yes |
| In-person | Yes |
| Website | Yes |
Cancel Geek Squad Online
You can cancel your plan online by chatting with an agent. Here is how to do it:
Go to the Best Buy website

Click on Services in the header

Pick Chat With A Geek Squad Agent from the drop-down menu,

Enter your email address and click Chat Now when the Remote Support page loads

Follow the instructions and cancel your plan
You may be asked to sign in to your account at some point.
Cancel Geek Squad Over the Phone
You can cancel your Geek Squad plan over the telephone. Find your original receipt and contract and have them in front of you, since you will be asked to confirm your account info.
Here are the steps to take:
Dial 1-800-433-5778

Say Protection Plan when prompted

Say Cancel My Plan
The automated system will walk you through the steps to cancel your plan, and you won't be connected to an agent if all your data is correct
Cancel Geek Squad by Mail
You can cancel your plan by sending a Cancel Request via physical email. Make sure to include:
Contact information

The original receipt

Request for cancelation—you can draft a request by yourself since there is no precomposed form
Mail your cancellation request to:
AWG / GSPPlans
ATTN: Cancellations
P.O. Box 9312
Minneapolis, MN 55440-9312
Cancel Geek Squad In-Person
You can end your Geek Squad subscription by visiting the customer service desk at any Best Buy store. Note to take all relevant documentation with you.
Don't Lose Track of Any of Your Subscriptions With DoNotPay!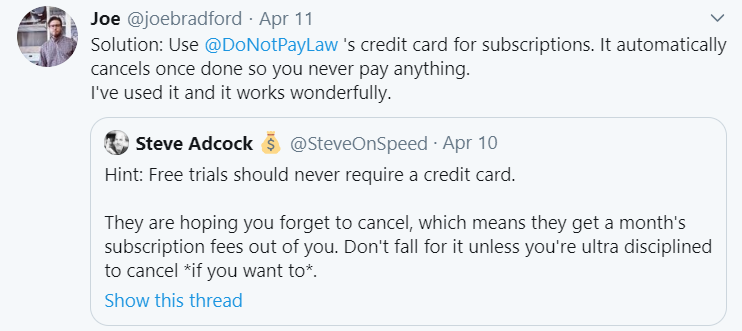 If you find it difficult to keep track of every service you subscribed to, DoNotPay can help. We will identify all your subscriptions and help you cancel unnecessary ones.
The process is simple—connect your email and bank account to DoNotPay, and see what the app discovers!
Can You Get a Prorated Refund When Canceling Geek Squad?
You can get either a full or partial refund, depending on the type of plan you have.
If you paid for the One-Time-Pay Plan and decided to cancel it within 30 days of purchase, you can get a full refund.
If you cancel after the 30-day mark, you will get a prorated refund.
For monthly subscribers, you can cancel anytime, but you will only be covered for the time you paid in advance.
How Will I Recognize Geek Squad Charges on My Bank Statement?
This is what the charges look like on your statements.
| | | |
| --- | --- | --- |
| GEEKSQUADPLAN 00015784 RICHFIELD MN 55423 USA | GEEK SQUAD PLAN 800-433-5778 MN | CHECK CARD PURCHASE GEEKSQUADPLAN 00015784 RICHFIELD MN |
| Debit Purchase - Visa Geeksquadplan 00800-4335778 Mn | GEEKSQUADPLAN 1578 RICHFIELD MN | GEEK SQUAD PLAN 800-433-5778 |
| GEEKSQUADPLAN 00015784 | GEEKSQUADPLAN 00015784 800-4335778 MN | GEEKSQUADPLAN 015784RICHFIELD MN |
| GEEKSQUADPLAN 00015784 RICHFIELD MN | GEEKSQUADPLAN 00800-4335778 MN | GEEK SQUAD PLAN 800-433-5778 |
| GEEKSQUAD R00015826295 RICHFIELD MN | GEEK SQUAD PLAN RICHFIELD MN | GEEK SQUAD PLAN |
Will My Geek Squad Plan Auto-Renew?
The plan might auto-renew if you are subscribed to the Continuous Monthly Plan. In this case, Best Buy will charge your credit card each month.
Are There Any Geek Squad Free Trials?
No, there are only options to pay for one month, where you get to cancel anytime and get a full refund.
DoNotPay's Virtual Credit Card—the Ultimate Tool for Free Trials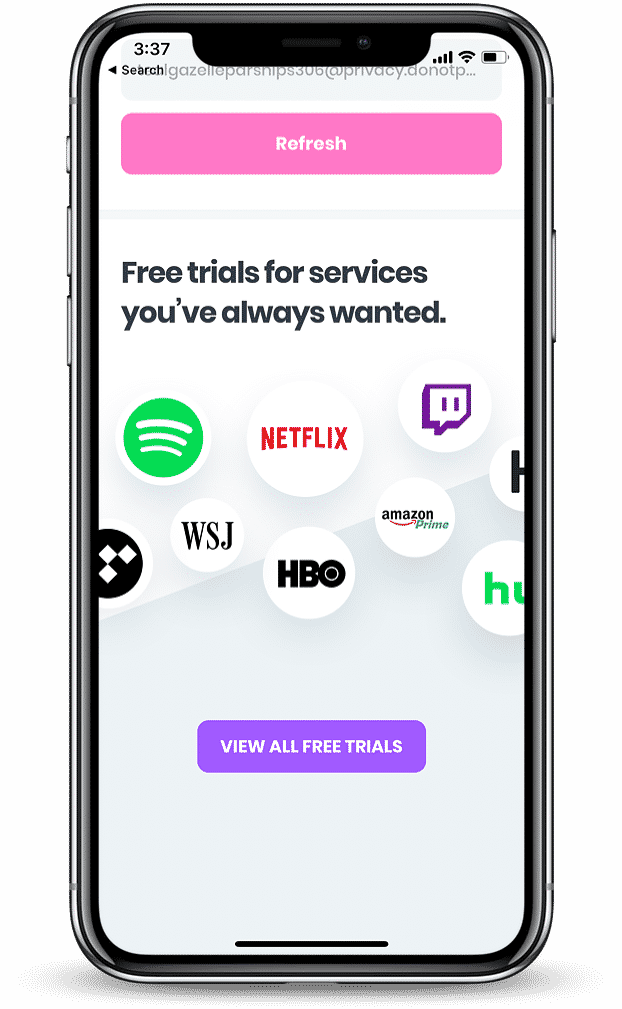 Geek Squad may not offer free trials, but Best Buy sometimes does. When you sign up for a free trial, any company will ask for your payment info so that they could charge your card the full price as soon as the trial expires.
Your best option is to use a virtual credit card. Our app provides you with a free virtual credit card, which approves free trials automatically, but cannot be charged. You can use DoNotPay's virtual credit card generator to quickly create a new credit card you can use once and forget about those pesky unwanted charges.
Access DoNotPay from your to get started with this service.
DoNotPay—Your Shortcut Through Everyday Tasks

DoNotPay is a virtual assistant app created to assist its users with various administrative issues.
Geek Squad might not be for you, but if you are still receiving a ton of Best Buy emails, we can help you unsubscribe from them within minutes. If you are not happy with a purchase, our app can help you use the Best Buy refund policy to your advantage and get your money back.
Open DoNotPay in your to see other amazing features!
Some of the tasks we can take over are:
Fighting speeding tickets

Disputing traffic tickets