Can You Waive a Pet Fee if You Have a Note From Your Doctor at Hotels? Yes, You Can!
Hotels are full of fees and amenity charges that most customers aren't aware of, including everything from early check-in, WiFi, parking, and gym fees to housekeeping gratuity, additional person, and kids fees. There are even !
Do you know that you can waive most—if not all—of your hotel fees and surcharges, including if you know what to say and who to say it to.
You can take on the task of waiving fees yourself, but DoNotPay makes it much simpler by doing it on your behalf. This way, you can use our services not only to waive pet fees but also to negotiate other hotel fees and surcharges.
Why Do Hotels Make You Pay a Pet Fee?
Even when a hotel calls itself "pet-friendly," it's not uncommon to also see an  for bringing your pet along. Sometimes these fees can be:
as low as $5 to $10, or
as high as $50 to $100 per pet.
The concept of a pet fee is to make up for all the time it will take for housekeeping to clean up after pets since they are more likely to shed a lot of hair, make scratches, have accidents, and more. The fee is supposed to be a form of protection for the hotel.
The problem is that fees have gotten so out of hand that the fee just becomes another way for the hotel to collect more money than actually acting as some form of protection since most pets don't cause any problems.
Can You Waive a Pet Fee if You Have a Note From Your Doctor at a Hotel?
Yes. You can waive pet fees with a doctor's note easily. However, you can also waive pet fees without one!
Although the doctor's note will get the fee waived before your stay (with no additional charges later as long as the pet didn't cause any problems), you can get the fee waived after your stay if everything is left as it was before your stay even without the note. A doctor's note will make the request quicker and easier to complete, though.
How to Get a Hotel Pet Fee Waived With Your Doctor's Note on Your Own
In some cases, you can go to the front desk and ask for help with waiving fees, especially if you were overcharged or received a fee unrelated to you during your stay. However, a pet fee will take someone higher up to appeal—even with a doctor's note. 
To get your pet fee waived with a doctor's note, you will have to:
Contact your doctor and explain the situation with your hotel.
Provide information to your doctor to get the note faxed, mailed, or emailed to you to forward to hotel management.
Go on the search for management contact information. (This may require talking to employees at the front desk, calling customer service, searching on their website, or asking Google).
Call or email management with your request (Calls can easily be ignored, and you may not hear back when leaving a voicemail. Emails can take longer to receive a response).
Have your note ready to send over if they request a copy of it.
Work with management on the best way to get your money back (if contact is made AFTER the hotel stay and pet fee charge).
How DoNotPay Can Help You With Your Hotel Pet Fee
If you're fed up with all the time and research you have to put into getting your money back, let DoNotPay do it on your behalf. This means little to no effort on your part, but the money is back in your pocket.
All you have to do is:
1. Go to the Hotel Bill Negotiations product on DoNotPay.
2. Answer a few questions about your hotel bill, which charges you want to have refunded, and the details of your reservation.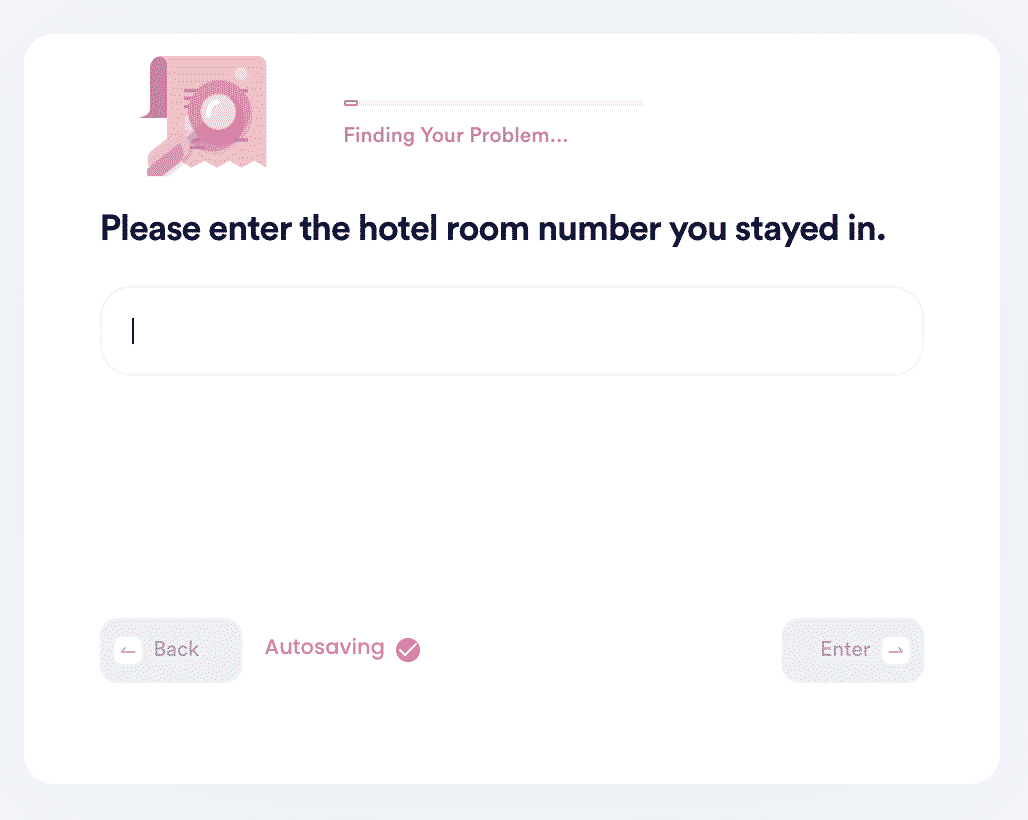 3. Tell us whether this is for a past reservation or you're still at the hotel (this helps us decide whether negotiation or chargeback is a better option for your case).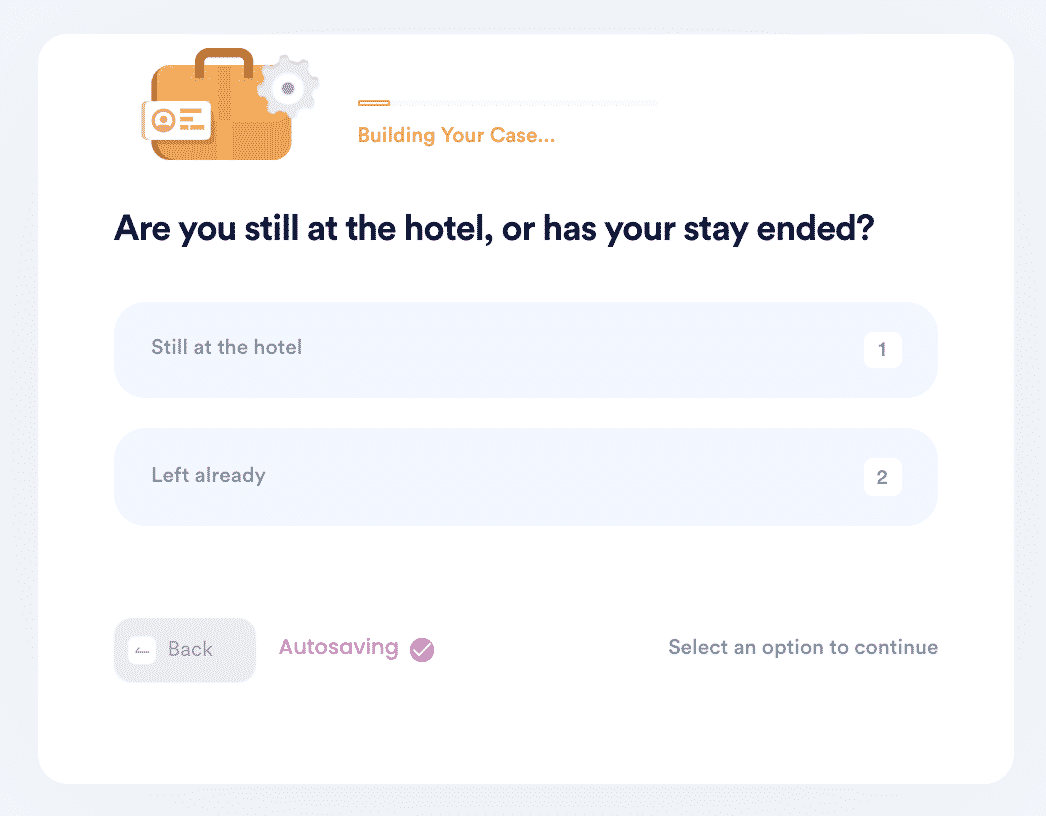 4. Choose whether you want us to contact the front desk or general manager (if you've already tried contacting the front desk already).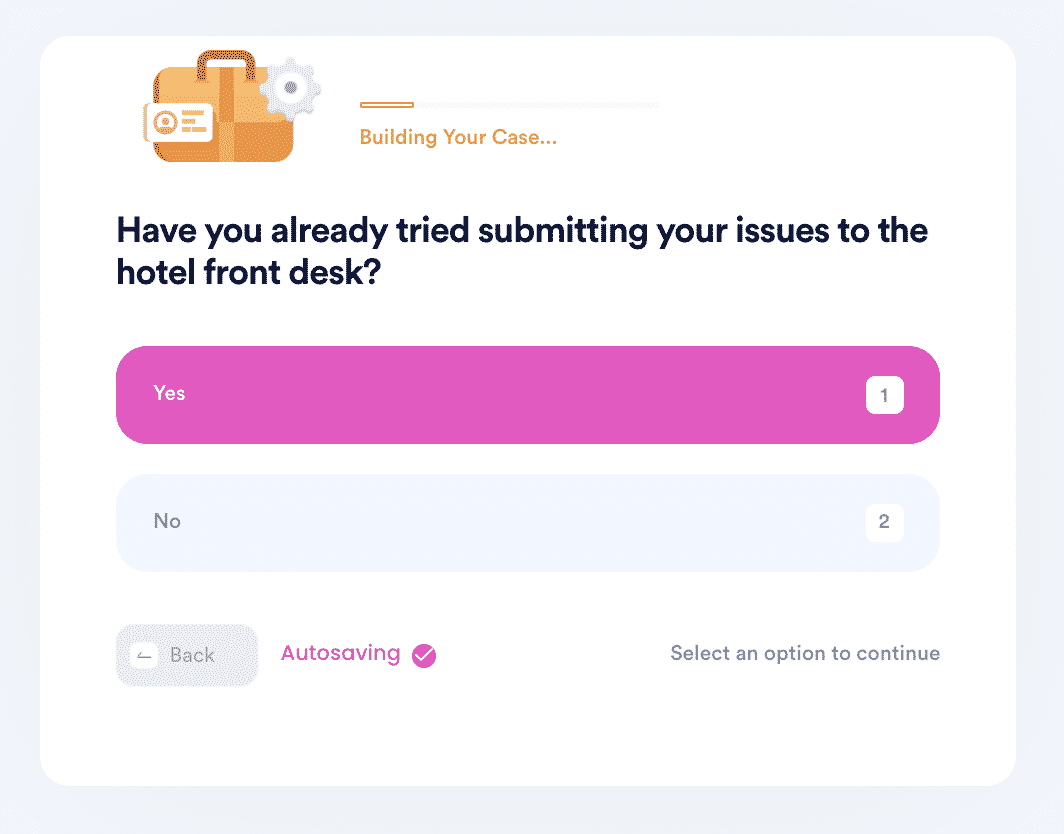 What Else Can DoNotPay Do for Me?
Sure, DoNotPay is the best solution for fighting pet fees with your doctor's note, but that isn't all we can do for you. You can:
We can also address other common problems that take up your day and leave no time for doing the things you love. DoNotPay can help you:
Don't wait. Sign up today.