How to Easily Get a Calendly Free Trial With a Virtual Credit Card

Calendly is a modern platform that makes scheduling meetings easy for users. If you're interested in working smarter, Calendly has a little something for everyone. Whether you're an individual or an enterprise, Calendly has a variety of scheduling options to make meetings and collaborations easier. But if you're not sure whether Calendly is right for you or you want to test it out before making a commitment, you may be wondering whether Calendly offers free trials for users.
At DoNotPay, we help you get free trials without getting charged. The cost of some products and services can be expensive once the free trial period ends. For this reason, many people avoid signing up for free trials out of fear that their card will be automatically be charged. Today we're going to show you how you can get a  and how not to get charged for automatic renewal with DoNotPay's virtual credit card product. 
Does Calendly Offer a Free Trial?
Yes, Calendly does offer a free trial. The platform has various plans that users can take advantage of. These plans include the following.
Basic
Essentials
Professional
Teams
Enterprise
The  is not available for all plans. But users can get a free trial for Calendly's Team plan. According to their website, this plan is designed to help teams and companies collaborate more efficiently.
Length of Free Trial
If you're interested in Calendly's Team Plan free trial, users will get to try out the product for 14 days. Once the free trial is over, Calendly says that you will automatically be downgraded to their free plan. If you want to sign up for their paid service, you will be able to do so by upgrading your plan by going through their billing page.
Can You Take Advantage of the Free Trial With Multiple Users?
If you have team members, you may be interested in seeing how well the scheduling platforms work for everyone before making an investment. Calendly states that multiple users are able to take advantage of the 14-day free trial. Once the trial period ends, all team members will be downgraded to the free plan.
How Can I Get a Free Trial for Calendly?
Calendly makes getting a free trial simple for its users. If you're interested in getting started, here's a step-by-step process you can follow.
Visit their website.
Navigate to their pricing menu in the top right corner.
Find "Teams" in their list of services and select "Try for Free"
To sign up for their free trial, you will need to provide an email address. If you have a Gmail account, Calendly will automatically collect your Google calendar for a more seamless scheduling experience.
How Much Does Calendly Cost After the Trial?
After the free trial, you will be downgraded to their free plan. Calendly allows users to use their Basic free plan with limited features for as long as they like. But if you decide to upgrade your service to their team plan, you will have the choice between being billed $16 annually or $20 monthly. Users who choose an annual plan will save 20% compared to signing up for a monthly plan. Prices vary for other Calendly services.
How Can I Get Free Trial and Avoid Getting Charged on My Own? 
It is easier to forget to cancel your free trial and end up paying for a subscription service you don't enjoy. Here are a few ways you can cancel a free trial and avoid getting charged:
Cancel payment once you sign up for the free trial.
If you cancel a free trial after signing up, you will still use it for the entire trial period without getting charged. It is one of the best and easiest ways to ensure you don't get billed.

However, remember that not all free trials operate in the same manner. Some services will stop your trial immediately you unsubscribe, e.g., Hulu and Apple Music.

Set a reminder a few days before your trial period ends.
Don't wait until your free trial ends to cancel your subscription. That's because you may take forever to find instructions on how to unsubscribe, and this could push you past your deadline.

Another reason why you shouldn't wait till the last minute is that most services will still charge you if you cancel less than 24 hrs before your free trial period ends.

Go virtual.
If you signed up with a free virtual credit card and forgot to cancel your subscription before your trial period ended, you can never get charged.

DoNotPay's Virtual Credit Card works by generating temporary credit cards that expire when you please. Some advantages of virtual credit cards include:

Reducing costs
Increasing security
Managing cash flow better
More convenient than physical credit cards
Protecting you from fraudulent activities
Helping you manage subscriptions

Speak with Customer Support.
Do not disregard how powerful personal appeal can be. If you thought you canceled your subscription before your free trial ended or your request was unsuccessful, you can contact Customer Support to help you out. Just ensure you remain humble and courteous in your request.
Avoid Automatic Renewal With DoNotPay Virtual Credit Card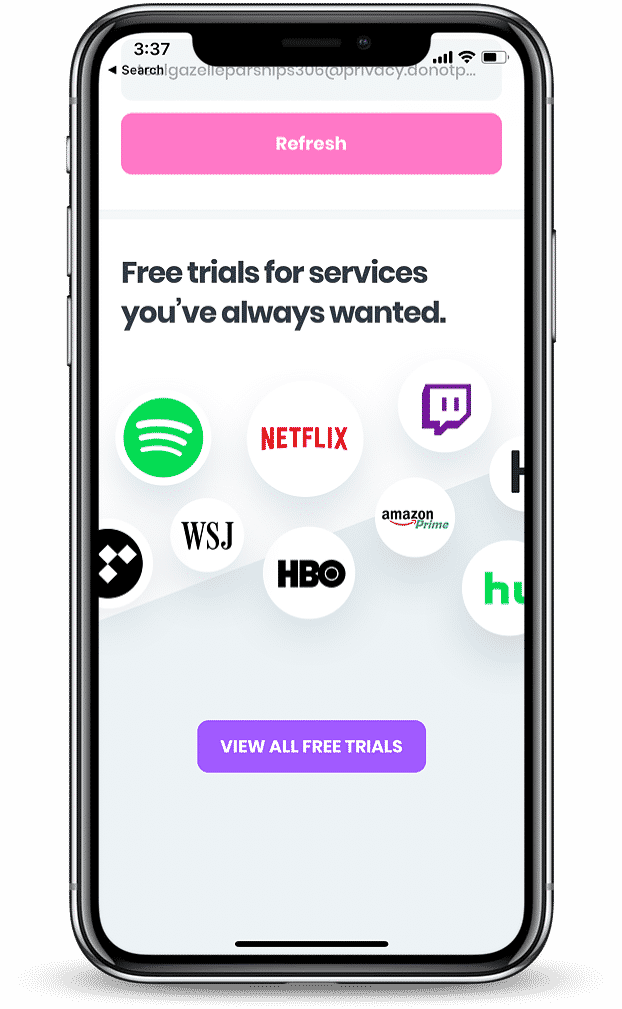 While Calendly automatically cancels your free trial once the trial period ends, many other companies that offer free trials automatically charge you for the regular price of service once the trial is over if you forget to cancel. If you don't plan on paying for a product or service from a particular company, this can certainly be an inconvenience. In some instances, this can even cause financial strain, depending on the cost of service.
Luckily, the virtual credit card offered through DoNotPay gives you an opportunity to take advantage of the perks of free trials without being concerned about auto-renewal charges later.
A virtual credit card enables you to:
Protect your sensitive information and identity when signing up for trials.
Eliminate the fear of being charged for auto-renewals.
Sign up for multiple free trials without needing to remember to cancel any of them.
If a virtual credit card sounds like something you need for your next free trial, just take a quick look at how the process works.
Signing up for a virtual credit card with DoNotPay is simple. Just search "free trial" on DoNotPay and enter the company you're trying to get a trial for.
You will automatically get a virtual credit card that you can use for free trials across merchants. Whether you want to get a free trial for your favorite product or are interested in trying a new service, the choice is up to you.
Once you've found a free trial you're interested in, just enter the details provided with the virtual card and enjoy all of the amazing benefits that come with it!
To learn more about DoNotPay's virtual credit card, refer here.
Virtual credit cards make it easier for you to take advantage of free trials without the worry or hassle of getting charged an automatic renewal fee. If you want a or a free trial for another merchant, it's easy to get started with DoNotPay.
What Else Can DoNotPay Do?

Aside from virtual credit cards, DoNotPay offers a host of other features for you to take advantage of, including: