Get BullGuard Free Trial Easily With This Virtual Credit Card

BullGuard is an internet security company that offers services, depending on your personal needs are, including antivirus software, identity protection, and VPN (Virtual Private Network). The BullGuard website also offers an Education Center where users can get more information about various topics regarding digital privacy and security, including the latest news and if there are any new scams to watch out for. If you're interested in getting security for your technology, BullGuard is an excellent option.
BullGuard offers free trials that differ in length depending on what plan you choose. Free trials are a great way to try new products or services to see if you like them before committing fully and making the purchase, but oftentimes, you must input your financial information to receive the trial. This way, when your trial ends, the company can charge you for the full subscription immediately because they already have your financial details. DoNotPay's free virtual credit card can help you avoid charges for unwanted subscription renewals, including a .
Does BullGuard Offer a Free Trial?
Software that protects your cybersecurity can be rather expensive, and BullGuard is no exception to this. Thankfully, BullGuard offers a on three of its protection products. The products that you're able to get a free trial for include:
BullGuard Internet Security (30-Day Free Trial)
Dynamic Machine Learning
Offline protection
Protection when making payments or shopping online
Cloud protection technology recognizes threats immediately
BullGuard Premium Protection (30-Day Free Trial)
Dynamic Machine Learning
Offline protection
Multi-award winning Anti-Malware
Secure browsing
Home network scanning
BullGuard Antivirus (15-Day Free Trial)
Only works for Windows/PC
Dynamic Machine Learning
Offline protection
Cloud protection technology recognizes threats immediately
Game Booster protects without slowing computer gameplay
BullGuard also offers Mobile Security entirely free of charge, but it's only available for Android smartphones and tablets. The Mobile Security package can be upgraded to include parental controls if desired.
How Can I Get a BullGuard Free Trial?
The process of getting a BullGuard free trial is the same for each product, making it extremely simple. Follow the steps below to start your BullGuard free trial today.
Go to the BullGuard website and click the sidebar menu in the top right corner.
Click "Free Trials."
Choose which product you'd like the free trial for.
Click the "Free Trial" button under your product of choice.
The software will begin downloading automatically. Follow the on-screen steps to install the BullGuard product onto your device.
When you launch the software, you'll be prompted to create an account before you're able to use it. Enter your email, choose a password, and begin using your new BullGuard security product.
Does the BullGuard Free Trial Automatically Renew Into a Paid Subscription?
One of the risks that go hand-in-hand with free trials is an automatic renewal. When you begin a free trial for a service or product, the company usually collects your financial information in the hopes that you'll forget to cancel before the trial period is over. They can charge you immediately when this happens because they already have your financial details, and it can be very frustrating, especially when you weren't planning on paying for the full subscription after the trial ended. So, does the BullGuard free trial automatically renew into a paid subscription when it ends? The answer is no. Luckily, BullGuard doesn't collect your financial information when you create an account, so they aren't able to charge you without your knowledge and consent. When your trial period ends, you'll lose access to the service unless you want to buy it. If you finish your free trial and want to purchase the full service, the prices are as follows:
Product
Number of Years Covered
Price
BullGuard Internet Security
1
$59.99 for 3 devices

$83.99 for 5 devices

$140.99 for 10 devices

2
$99.99 for 3 devices

$134.99 for 5 devices

$225.99 for 10 devices

3
$119.99 for 3 devices

$167.99 for 5 devices

$281.99 for 10 devices

BullGuard Premium Protection
1
$99.99 for 10 devices

$139.99 for 15 devices

2
$159.99 for 10 devices

$223.99 for 15 devices

3
$199.99 for 10 devices

$279.99 for 15 devices

BullGuard Antivirus
1
$29.99 for 1 device
2
$47.99 for 1 device
3
$59.99 for 1 device
Avoid Being Charged for Automatic Renewals With DoNotPay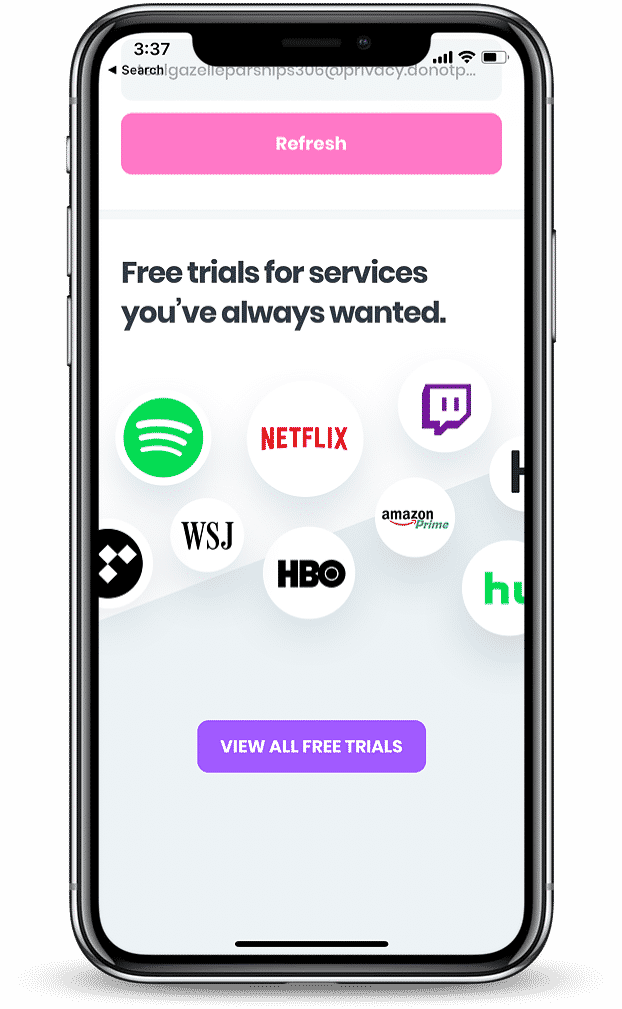 DoNotPay can help prevent you from being charged for automatic renewals via their free virtual credit card. A virtual credit card works the same as a regular credit card, except there's no monetary value on it. You can use it to sign up for free trials, but it can't be used to make actual purchases. DoNotPay develops their Free Trial Card using the following steps:
Creating random credit card details, including credit card number, expiration date, and CCV
Approving all "free trial" bills and charges automatically
Denying all other charges, including subscription renewals
And that's it. If a company attempts to charge you for an unwanted subscription, the charge won't go through, and they'll contact you about it. You can then cancel the service with no frustration, and more importantly, no money lost.
What Else Can DoNotPay Do?
Virtual credit cards are just one component of the amazing services DoNotPay has to offer. Use the links below to explore topics relevant to you and find out how DoNotPay can help you today.