How to Sign Up for a BritBox Free Trial The Risk-Free Way

Thanks to advances in high-speed internet and wireless technology, there's never been a more diversified choice of television and movie streaming services. From sci-fi to reality TV, there's something for everyone to watch on any device anywhere in the world.
For those that enjoy classic and new TV shows from the U.K., BritBox, created by the BBC and ITV networks, brings endless hours of binge-worthy programming. Interested viewers in the U.S. and Canada can get to sample their offerings before signing up for a paid subscription.
However, after your expires, the monthly paid subscription automatically kicks in. BritBox applies the subscription fee to the credit card you gave in the registration process.
Once you have passed the free trial deadline, it's often difficult to obtain a refund for the unwanted charges. However, in this guide, we'll show you how DoNotPay can help you get a risk-free by using a virtual credit card.
How Can I Get a BritBox Free Trial?
Navigate to BritBox's U.S. sign-up website link.
Click on Watch With a Free Trial.
Complete the fields as prompted and click Create Account.
The next screen is where you choose a payment plan and enter your credit card information. Your card will not be charged until after the seven-day trial is over.
Getting a risk-free is made possible with DoNotPay.
Does the BritBox Free Trial Automatically Renew Into a Paid Subscription?
The BritBox seven-day free trial will convert to a paid subscription if you do not cancel it at least 24 hours before the plan renews. You can find your renewal date in your BritBox account to cancel.
BritBox specifically states in their Terms and Conditions that all payments are nonrefundable and there are no refunds or credits for partially used periods.
How Much Does BritBox Cost After the Free Trial?
BritBox charges $6.99 a month or $69.99 a year after the free trial expires. This price may run slightly higher in several states where sales tax is charged.
What Are the Most Popular Alternatives to BritBox?
Netflix - Monthly subscriptions start at $9.99
Beebs - Beebs is a Chrome extension that unblocks major British TV channels for free.
Acorn TV - Acorn streams world-class TV from Britain. There is a subscription fee of $5.99 a month or $59.99 a year after a free 7-day trial.
Why You Should Use DoNotPay to Register for a BritBox Free Trial
When you register an account with BritBox, you are unable to access the free trial period without including your credit card information. BritBox and other companies who use this strategy, profit off members by automatically charging them for the paid subscription, even if it is unwanted. To make matters worse, the companies' policies state that they will not refund the amount, despite your written request to do so.
To protect consumers from being charged for unwanted services, DoNotPay offers virtual credit cards that are not connected to any banks. They are simply temporary card numbers generated through an app provided by third-party vendors and even some mainstream card issuers.
By using virtual credit cards, you are protected from unwanted automatic charges that are often required by subscription companies to begin their free trials. Since virtual cards are essential "dummy" accounts, your free trial will end without the automatic renewal subscription fee. Only DoNotPay gives you a step-by-step guide on how to sign up and use virtual credit card numbers that prevent automatic account renewals.
How Can I Get Free Trial and Avoid Getting Charged on My Own?
It is easier to forget to cancel your free trial and end up paying for a subscription service you don't enjoy. Here are a few ways you can cancel a free trial and avoid getting charged:
Cancel payment once you sign up for the free trial.
If you cancel a free trial after signing up, you will still use it for the entire trial period without getting charged. It is one of the best and easiest ways to ensure you don't get billed.

However, remember that not all free trials operate in the same manner. Some services will stop your trial immediately you unsubscribe, e.g., Hulu and Apple Music.

Set a reminder a few days before your trial period ends.
Don't wait until your free trial ends to cancel your subscription. That's because you may take forever to find instructions on how to unsubscribe, and this could push you past your deadline.

Another reason why you shouldn't wait till the last minute is that most services will still charge you if you cancel less than 24 hrs before your free trial period ends.

Go virtual.
If you signed up with a free virtual credit card and forgot to cancel your subscription before your trial period ended, you can never get charged.

DoNotPay's Virtual Credit Card works by generating temporary credit cards that expire when you please. Some advantages of virtual credit cards include:

Reducing costs
Increasing security
Managing cash flow better
More convenient than physical credit cards
Protecting you from fraudulent activities
Helping you manage subscriptions

Speak with Customer Support.
Do not disregard how powerful personal appeal can be. If you thought you canceled your subscription before your free trial ended or your request was unsuccessful, you can contact Customer Support to help you out. Just ensure you remain humble and courteous in your request.
How DoNotPay's Virtual Credit Card Prevents Automatic Subscription Charges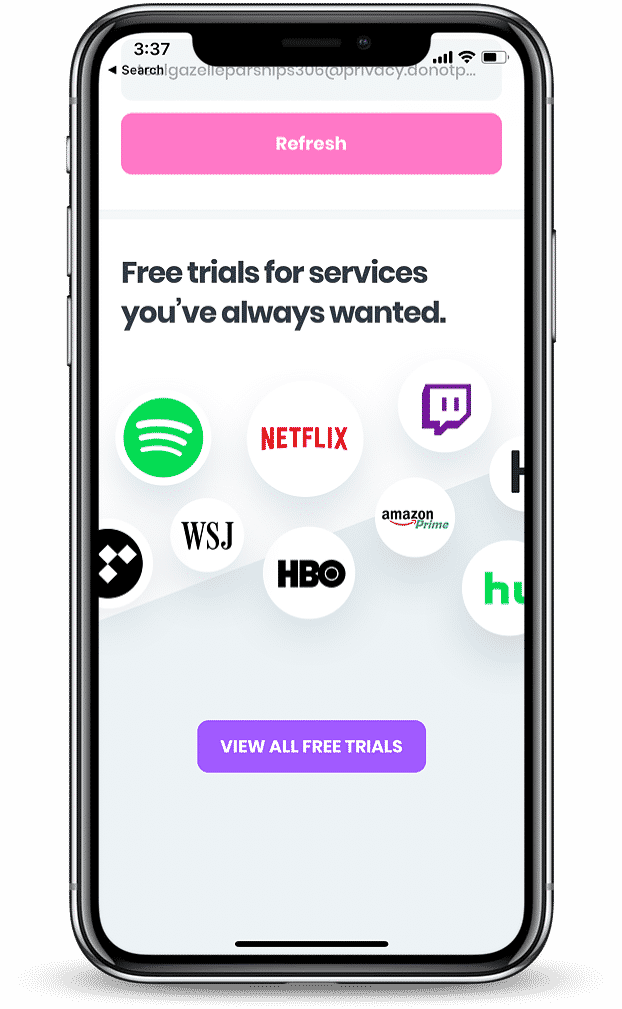 It's easy to forget you have a limited free trial period before the company charges your card. You may not even notice you've been paying for a subscription you never wanted. Fortunately, DoNotPay can help you cancel your BritBox service in a hassle-free way.
Here's how DoNotPay's virtual credit card works:
DoNotPay generates a random number and credit card information that you can use to subscribe to any service.
Once the free trial expires, the service can't charge you because the card is not associated with a funded account. As a result, you are unsubscribed automatically.
Read this article for more information on DoNotPay's Virtual Credit Card.
What Else Can DoNotPay Do?

DoNotPay can help you with almost anything, including the following situations:
Fighting speeding tickets
Disputing traffic tickets
DoNotPay simplifies many other everyday administrative tasks. We're here to help you cut through the red tape with our step-by-step guides and innovative solutions.